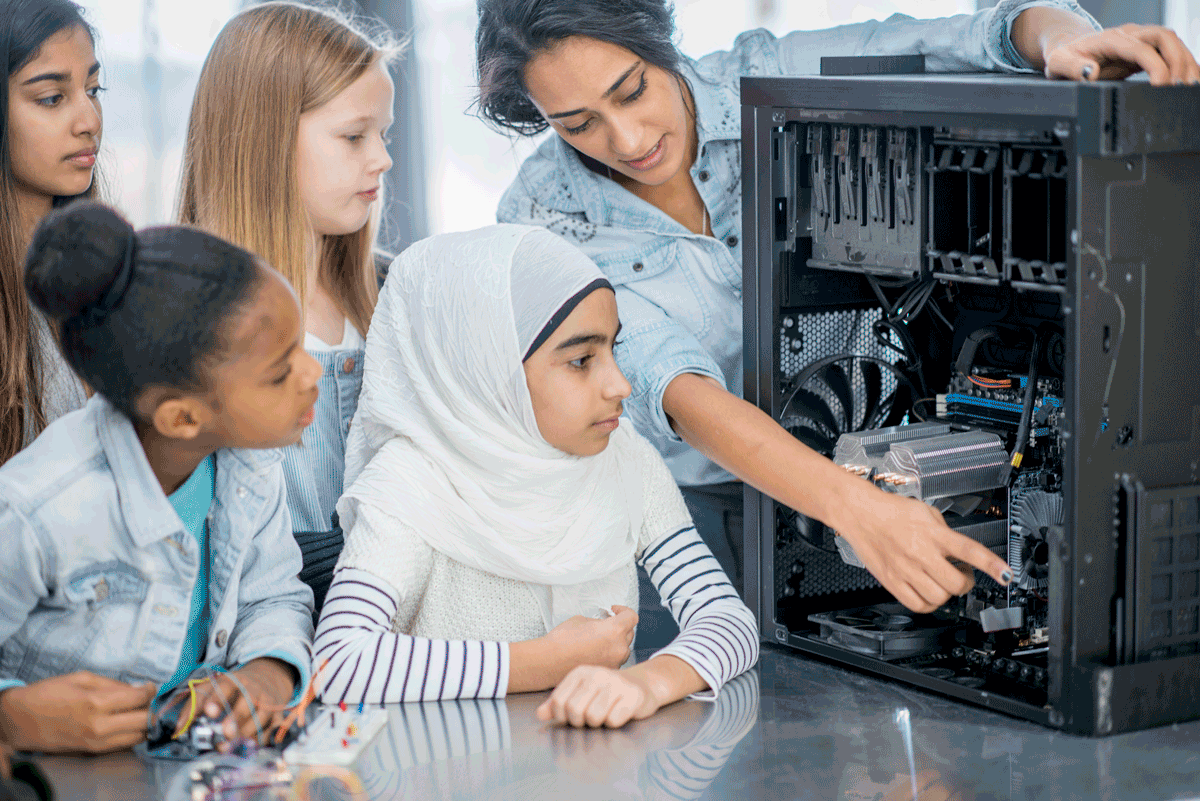 We know it's important to engage youth in STEM (science, technology, engineering, and math). But some groups, such as girls, youth of color, and youth from rural areas often find themselves marginalized and underrepresented in STEM learning opportunities and career pathways.
GEMS (Girls Excelling in Math and Science), an international network of hands-on out-of-school time clubs, works to increase girls' curiosity, interest, and persistence in STEM, and wanted to know more about how girls were experiencing the program. The National Institute on Out-of-School Time (NIOST) stepped in to study how GEMS was engaging girls in STEM activities and to see what strategies could be shared with others trying to do the same.
"Research shows that youth who have positive early STEM experiences will be more likely to show growth in STEM interest and curiosity, valuing science as useful, confidence in their ability to do STEM, and desire for more STEM experiences," said NIOST Director and Senior Research Scientist Georgia Hall, Ph.D. "But we need to know more about what constitutes a 'positive experience.' How do we facilitate activities that get youth actively involved and excited to learn more?"
With funding provided by the McElhattan Foundation, under the sponsorship of the Bridge Builders Community Foundations, NIOST recently completed a research study of two GEMS clubs in Venango County, Pennsylvania. The researchers' findings helped them think about strategies for keeping STEM engagement strong for girls during their early experiences in informal STEM learning.
Recommendations include engaging girls directly in the scientific process, encouraging girls to work together, and making connections between what the girls are doing and what professional scientists do in their jobs.
Read more recommendations from NIOST based on the results of the study.