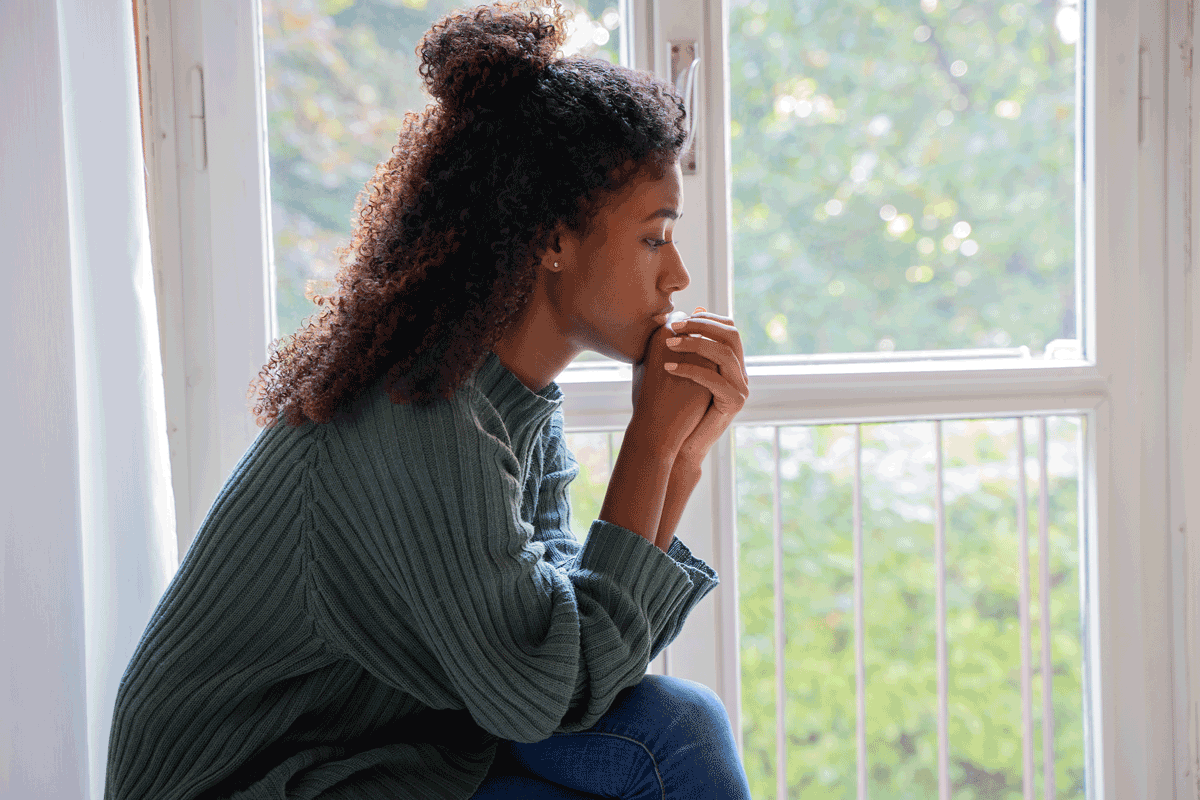 May is Mental Health Awareness Month. This year, it comes at a time when we have an increased focus on mental health due to the COVID-19 pandemic. Media reports have focused on the increase of symptoms and the difficulties related to accessing care.
As a chronic stressor, the COVID pandemic is a difficult one. It has limited our social contact, caused financial distress, taken away jobs, schools, and childcare, and created a collective and personal grief in the lives that we have lost. While these factors have and will contribute to the development of mental health disorders for some people, it also must be acknowledged that, for many people, the distress felt in response to these factors represents a normative reaction in a difficult time. In other words, it is normal to feel sad, lonely, unmotivated, and worried during a global pandemic, and those feelings do not necessarily indicate clinical depression or anxiety.
While it seems that more U.S. adults are reporting current symptoms of depression or anxiety, there is also evidence that the level of these symptoms fluctuates based on situational factors connected with the pandemic. For example, one study found that U.S. adults reported an increase in the average psychological distress that they experienced from March 2020 to April 2020, at which point the average psychological distress reported started decreasing. By the end of June 2020, after lockdown regulations were starting to ease, people were reporting the same level of overall psychological distress as they had in early March.
This suggests that more people are reporting experiences (sadness, loss of interest, feeling nervous, and uncontrollable worry) that can indicate the presence of mental health symptoms, but that these experiences are fluctuating over time—perhaps as situational factors change for individuals. This could indicate that much of the increase in distress is caused by the events around us, and not necessarily the development of mental health disorders which would be marked by a set of specific symptoms that are present for the majority of the time (for over two weeks for depression and over six months for anxiety). While it is important to acknowledge psychological distress due to stressors, it can also be helpful to remember that it is a common reaction.
Research on resilience provides a framework to understand our experiences with mental health over the course of the pandemic.
Research on resilience provides a framework to understand our experiences with mental health over the course of the pandemic. While some mental health professionals view resilience as a personal quality, others focus on symptom trajectories over time. Studies on symptom trajectories find that the most common outcome to hardship is resilience and recovery. What I have always found to be most comforting about these studies is that people who were later found to follow a resilience trajectory were not necessarily symptom-free following the stressor. Resilience was not necessarily a measure of making it through unscathed, but rather, a measure of bouncing back over time. People on the recovery trajectory experience more initial symptoms, but again, they return to baseline functioning over the course of time.
This is not to discount the distress experienced or the difficulties that individuals have endured over the course of the past year. There will be people who develop or continue experiencing chronic mental health symptoms. Access to clinicians and well-researched interventions that have proven to be effective as well as a general shift in our understanding and treatment of mental health is crucial to promoting recovery and supporting each other. And it may help to remember that, with time, many people will bounce back from the hardships of the past year.
A glimmer of hope was provided by the preliminary look at the mortality data for 2020. (It should be noted that these data represent a national snapshot and do not examine trends within specific racial or demographic groups.) These data suggest that as many more of us began to experience psychological distress, the deaths by suicide decreased from the year before. When I shared this with my partner, his immediate response was, "Do you think it's because people have a greater awareness that so many of us are having a difficult time? It feels more normal to struggle?" I have no idea if this is the case. And yet, I hope that this is one thing that we can take away from the pandemic—we are not alone in our struggles. Hopefully, this knowledge can guide us to reach out to others with empathy and support one another through the challenging times as we look toward recovery.
Katherine R. Buchholz, Ph.D., is a postdoctoral research scientist working on the Depression Prevention Research Initiative at the Wellesley Centers for Women.
If you or someone you know needs immediate help, please call the National Suicide Prevention Lifeline at 1-800-273-8255 or check out these resources.