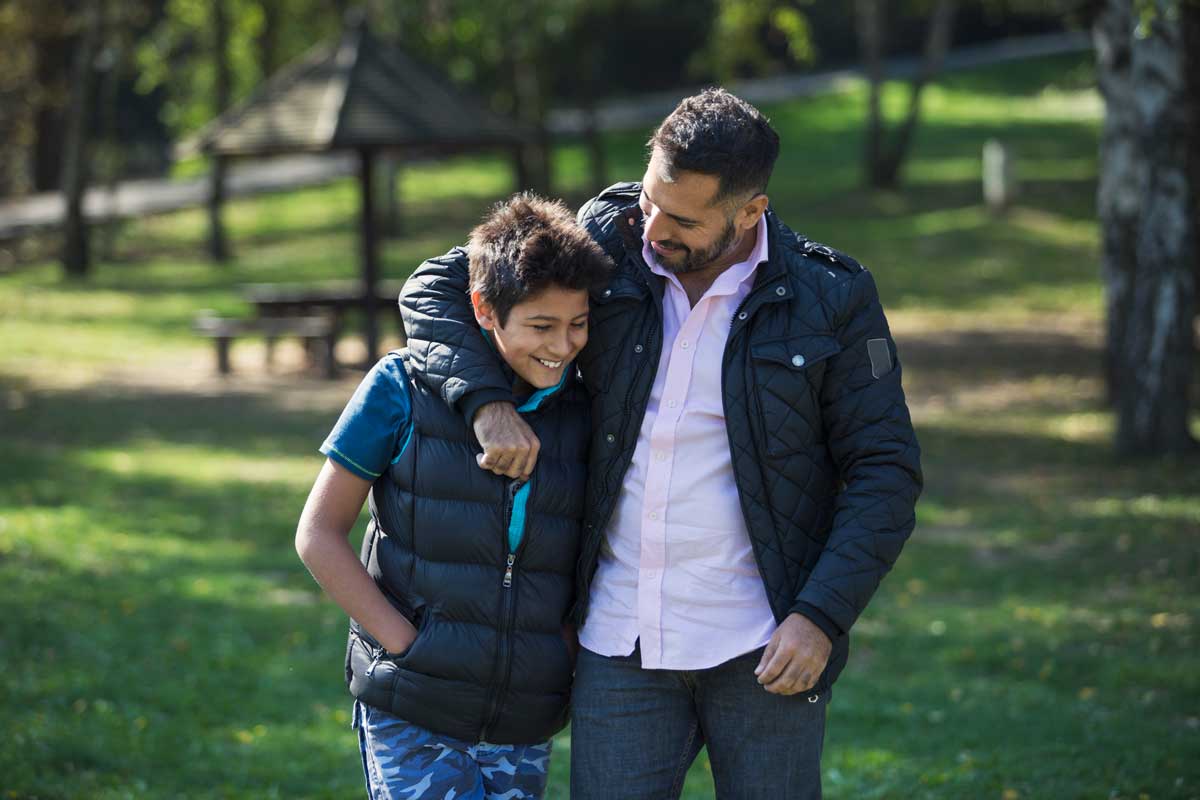 Research has shown that when fathers talk with their teenage children about sex, it can protect teens from risky sexual behavior. But few fathers actually talk with their teens about sex, and those who do report not talking very often. Most research on this topic focuses on mothers, and few interventions (i.e., educational programs) to promote parent-teen talk about sex are tailored for fathers.
WCW Senior Research Scientist Jennifer M. Grossman, Ph.D., and her team recently interviewed 43 fathers of high school-aged teens to find out about their experiences. The fathers were asked about talking with their teens about dating, sex, and relationships; their attitudes toward a potential intervention to support father-teen talk about dating, sex, and relationships; and for feedback about the structure and content of a potential intervention.
The most striking aspect of the research findings was that fathers were enthusiastic about the idea of an intervention that could guide them in these conversations. This is surprising given low rates of father participation in parent-based sex education programs. When it comes to an intervention, fathers wanted something more peer-based or interactive than most existing programs. They wanted the opportunity to share experiences and learn from other fathers, especially in the context of programs led by people with backgrounds similar to theirs.
"With this study, we're moving closer to understanding what fathers want and need in an intervention program tailored to them," said Grossman.
Grossman recently wrote a post about the study findings on our Women Change Worlds blog.