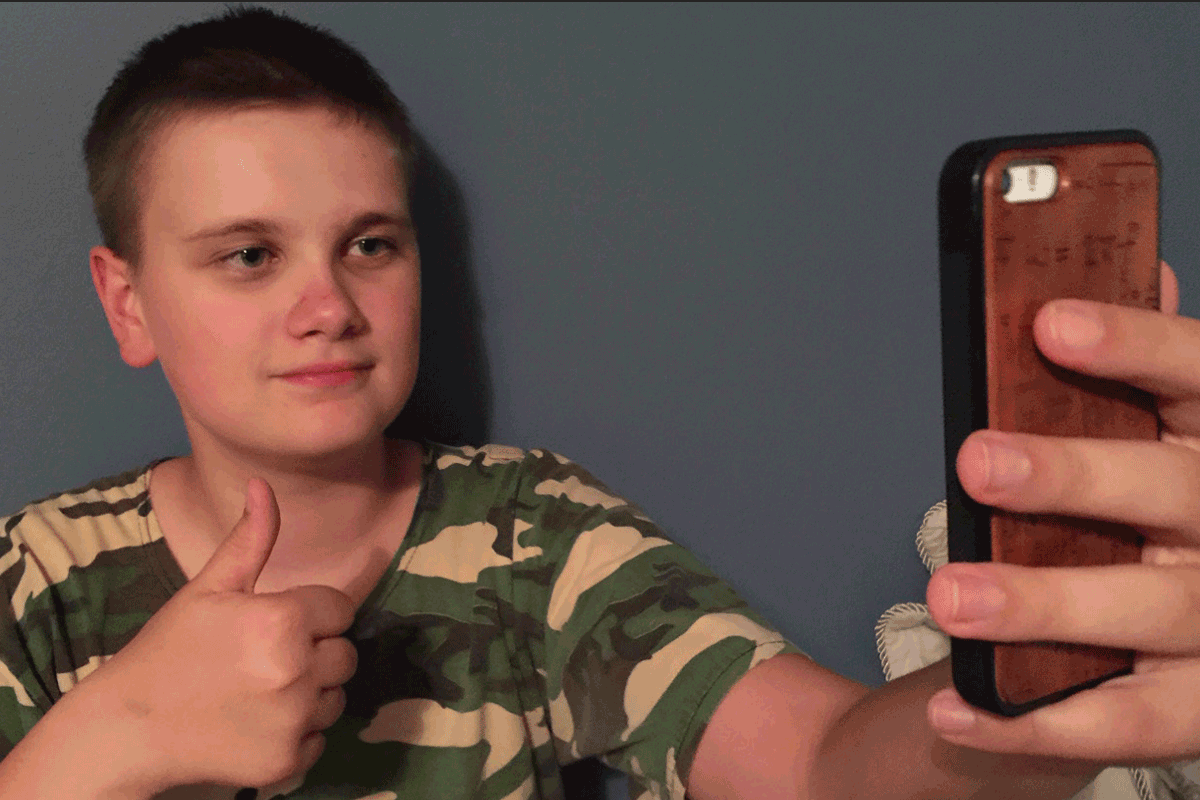 Early adolescents often hear messages like "Don't spend too much time on your phone!" Yet little is known about how middle school youth regulate their smartphone usage. To help fill that gap, researchers in the Youth, Media & Wellbeing Research Lab held a week-long summer workshop to explore early adolescents' perspectives on positive and healthy social media usage.
They used a community-based participatory action research model to design their social media curriculum around one specific middle school community, beginning by gathering perspectives from students, parents, and staff. These perspectives shaped their workshop curriculum, which they piloted in summer 2019 with 13 students from the middle school. The workshop activities engaged participants in reflecting on their social media habits, using a method called photovoice to empower them to share the world through their lenses. In the process, they developed interest in becoming producers as well as critical consumers of social media.
The researchers' long-term goal is to incorporate these participants' voices into a user-centered design process to build an app, website, or workshop to support healthy social media use. Their photovoice project provides an example of how to engage in a research-community collaboration to learn which social media and wellbeing issues are most salient in a school community. It is also a model to show afterschool or summer program providers how to conduct their own photovoice workshop.