Research & Action Report, Fall/Winter 2008
Twenty-two years ago, Peggy McIntosh founded a teacher professional development project to work for gender equity in schools. She thought of it as an experiment in faculty-led faculty development – empowering teachers to work within their own schools, and within themselves, for change. Now, the National SEED Project on Inclusive Curriculum (Seeking Educational Equity and Diversity) is the nation's largest K-12 faculty development project engaging public and private school and college teachers from all subject areas, grade levels, and geographical locations in the quest for gender fair, multiculturally equitable, and globally informed education.
McIntosh, associate director and senior research scientist at the Wellesley Centers for Women, co-directs the SEED Project with Emily Style, an English teacher in New Jersey who has taught in public and private schools and universities, and Brenda Flyswithhawks, a psychology professor at Santa Rosa Junior College in California. More than 1,800 teachers from 39 U.S. states and 14 other countries have been trained as SEED seminar facilitators by National SEED and the Minnesota and New Jersey branches of the Project. SEED leaders enroll colleagues in their schools for monthly, three-hour seminars. These interactive seminars have engaged over 30,000 teachers to date. Many SEED seminars go on for years, and as a result of the seminars, more than 30 million students are experiencing greater diversity in the curriculum, and teachers who take the "textbooks" of their students' lives as seriously as they do other texts worthy of study.
Each year the SEED Co-Directors assemble a staff of 16 educators from diverse backgrounds and locations across the country and the world. The staff co-creates and co-facilitates a seven-day SEED New Leaders' Week which prepares educators to be SEED seminar leaders in their own communities. In 2008, the staff welcomed 44 participants from 13 U.S. states and Hong Kong. Half of the 2008 new SEED leaders are people of color, as are the majority of SEED staff members.
SEED is a completely voluntary program. New SEED leaders must obtain half of the program costs from their schools, together with a commitment that the SEED seminar will be supported and recognized by the school community. The other half of the Project costs are raised through gifts, grants, and consulting fees.
"The SEED Project provides transformative support for the development of teachers, professionally and personally. Children and students of all ages benefit from adults who are competent to talk about complex power relations in society," reports McIntosh, "and SEED teachers do not sweep matters of social justice under the rug. They help students to talk and think reflectively about them. We know this engages students in school in a way that raises achievement across lines of class, race, ethnicity, gender and sexual orientation."
Key Ideas behind the SEED Project:
• Unless educators re-open their own backgrounds to look anew at how they were schooled to deal (or not) with diversity and connection, they will be unable to create school climates and curricula that more adequately prepare students to do so.
• Without systemic understanding of gender, race, and class relations, educators who try to improve education will lack coherence and effectiveness in teaching in our multicultural society.
• Teachers and other school personnel are the authorities on their own experience. Only if teachers are put at the center of the process of growth and development can they, in turn, put students' growth and development at the center of their classrooms. SEED's "faculty-centered faculty development" model parallels student-centered learning.
• How can curriculum and teaching methods provide, in the metaphors of SEED Co-Director Emily Style, both "windows" into others' experiences, and "mirrors" of each student's own realities and validity? How can curriculum provide a balance between "mirrors" of U.S. experience and "windows" into the global world?
• Individual lives manifest not only the forces and pathologies of the larger society but also the seeds of wholeness and the potential for change. Deeply personal group work by teachers opens doors to both professional rejuvenation and institutional re-vision within schools.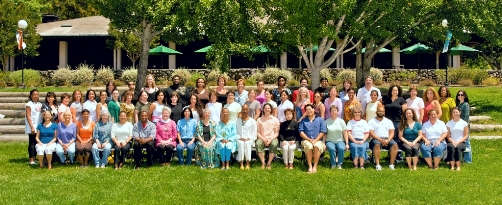 SEED Participant Testimonies
"SEED has opened my eyes, not just to the need for an inclusive curriculum and related materials, but to the need for an opportunity for students to be in conversation with adults and each other about issues of diversity and understanding. If we don't actively teach our children the skills and processes necessary for open, honest communication, we can't expect them to be able to move forward in understanding the world and the people around them."
~Churchill School Educator, Homewood, IL
"SEED reaffirms that education should expose students to multiple viewpoints as a means to developing greater understanding of others. [It] has increased my awareness of how one-sided the educational system can be in the instruction of students. Education should encourage opportunities for active listening, self-reflection, study, and honest dialogue."
~Arlington Public Schools Educator, Arlington, VA
"I have seen the impact that teachers who have gone through SEED have on their students. They are working hard to create safe environments for students to think. Education is not just about content, and the teachers who embrace the principles of SEED are continually trying to create class atmospheres of respect for all students."
~Century College Educator, White Bear Lake, MN
For more information on the SEED Project (including application forms, due April 15, 2009), visit www.wcwonline.org/seed.