Research & Action Report, Fall/Winter 2008
The Robert S. and Grace W. Stone Primary Prevention Initiatives Grant Program, Empowering Children for Life, was established at the Wellesley Centers for Women (WCW) in 2003. This program provided support for research and evaluation that advance understanding the role of relationships in fostering child and adolescent welbeing and healthy human development. Researchers from across the country were invited to submit proposals for funding to support dissertation research or larger research projects.
Although this grant program has ended, several grant recipients continue their important research on promoting resilience in youth and remain actively connected to WCW.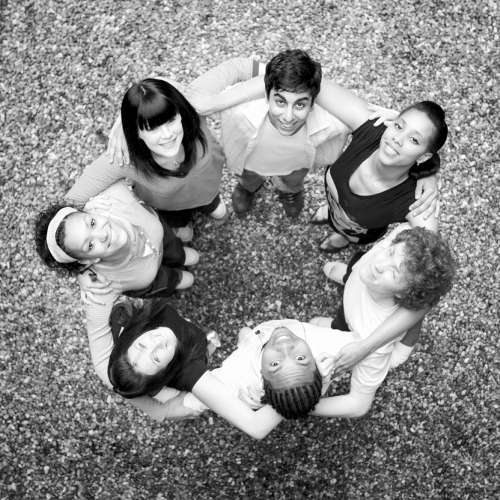 Urban Adolescents, Background and Success
In 2003, Anne Noonan, Ph.D. received a Stone Center Grant for a project titled, "Urban Adolescents' Perceptions of Social Class and Relationships at Work Entry." The funding enabled her to conduct an in-depth interview study (baseline and follow-up) with school-to-career students in four Boston Public Schools, in order to learn about how students experience social class in their relationships with supervisors and other important adults at work. Overall, Noonan and her colleagues found that social class matters very much in these relationships, even if the students were initially reluctant to discuss it. The researchers also found that the quality of students' relationships with supervisors and other adults at work was important to their comfort discussing social class issues. Findings from this important work were published recently in the Journal of Vocational Behavior (2007, volume 70, pp. 542-560) in an article titled, "Urban adolescents' experience of social class in relationships at work."
Noonan continues to present data from her Stone Center Grant-funded research, most recently at the 116th Annual Meeting of theAmerican Psychological Association in August 2008. In this poster presentation, she and colleagues focused on the relation between what teens' talk about "where they come from" and their chances for success in the world of work. She recently submitted a manuscript describing this work more fully. A former research scientist at WCW, Noonan is an assistant professor in psychology at Salem State College in Salem, MA.

The Relational-Cultural Model in Children
In 2003, Belle Liang, Ph.D. received a Stone Center Grant for her project titled, "The Relational Health Indices: A Study of Girls' and Boys' Relationships." As a result of the funding, Liang has been able to conduct pioneering research that explores the applicability of the Relational-Cultural Model (RCM) in children. Previously, little research examined growth-fostering relationships in children, how these relationships impact overall development, and whether interventions designed to foster children's relational development have efficacy. Despite the clear need for empirical research in this area, prior to research by Liang and her colleagues, no measures of the relationship dimensions emphasized in the RCM (i.e., engagement, authenticity, empowerment, and conflict tolerance) were currently available for use with middle school- and high school-aged youth. Liang's research addressed this gap by developing a new measure, the Relational Health Indices for Youth (RHI-Y), and used it to evaluate Open Circle, a schoolbased intervention program at WCW grounded in the RCM. Overall, research with this new measure has revealed patterns of correlations between teens' relational health and their social adjustment that are similar to those found with college women. Specifically, teens' school engagement and general sense of social support were correlated with their relational health in peer and mentor relationships. Moreover, relational health in peer relationships were associated with more self-esteem and less depression.
The new RHI-Y measure is currently being used in a number of studies. For example, Liang and colleagues are conducting a study that assesses the formation of growth-fostering mentoring relationships, predictors of growth-fostering relationships, as well as ethnic and gender differences. Another study assesses the quality of growth-fostering peer, mentor, and community relationships as manifest in youths' online social worlds. A demographically diverse sample of 200 youth participants engaged in a digital social network (e.g., Facebook) will be administered surveys regarding their Internet usage and outcomes such as relational health, psychological welbeing, and positive youth development (e.g., civic participation and social consciousness). All of this current research is a direct outgrowth of Liang's Stone Center Empowering Children for Life Grant. Thus far, Liang has presented findings from this research at two international conferences as well as the WCW Lunchtime Seminar Series. She has published a peer-reviewed article using the new RHI-Y in the Journal of Community Psychology, and has a second manuscript under review. A former research scientist at WCW, Liang is an associate professor in counseling and developmental psychology at the Lynch School of Education at Boston College in Boston, MA.

Mentoring Relationships
In 2003, Renee Spencer, Ed.D., LICSW, received a Stone Center Grant to support her research project, "Getting to the Heart of the Mentoring Process: An In Depth Interview Study of Successful and Unsuccessful Mentoring Relationships Between Adolescents and Adults." The primary objective of this study was to identify relational processes that differentiate more and less successful mentoring relationships. She conducted more than 30 in-depth qualitative individual interviews with adult and adolescent participants in formal mentoring relationships that ended early. The interviewees were all participants in two established Boston-area mentoring programs, The Big Sister Association of Greater Boston and Big Brothers Big Sisters of Massachusetts Bay. These interviews were analyzed and compared to a set of interviews previously collected for a study of enduring mentoring relationships, using Relational-Cultural Theory as the guiding framework. This research yielded a set of findings about why mentoring relationships end early, including mentor or protégé abandonment, unrealistic and unrealized expectations on the part of the mentor, and inadequacies in mentor relational skills, including the inability to bridge cultural differences. A set of characteristics of successful mentors also was delineated, including developing a deep commitment to the child, navigating relationships with the youth's family, and have been detailed in four presentations, including one for the WCW Lunchtime Seminar Series, and a collection of articles—two peer-reviewed journal articles, one published in the Journal of Adolescent Research and the other in Psychology of Men and Masculinity, another manuscript currently under review, and a brief that was published and is available online as part of a series bridging research and practice for mentoring program professionals commissioned by Mentor/The National Mentoring Partnership.
A former research associate at WCW, Spencer is an assistant professor at the School of Social Work at Boston University, Boston, MA.

Narratives of Rural Girls
In 2005, Erin Seaton, Ed.D. received a Stone Center Grant for her project, "By Myself: Rural Girls' Narratives of Identity and Relationships in School." Funds from the Stone Center enabled Seaton to interview adolescent girls growing up in central New Hampshire. These girls faced multiple challenges to crafting coherent and constructive self-identities, including sexism, violence, poverty, racism, heterosexism, and conflicting messages about sexuality and femininity. A central aspect of Erin's research addressed the complexity of the girls' relationships in their small town. There, the tight-knit community gave some girls a feeling of protection and simultaneously endangered other girls, who experienced violations in close relationships or believed they were prejudged by others. All of the girls reported conflicting feelings about their connections to others, describing experiences of intense isolation and yet a sense of strength in their independence. This research highlights the ways in which rural girls may attempt to craft a sense of self with grace and courage.
Seaton has published findings from this research project in the Journal of Adolescent Research, and also in the Journal of Research in Rural Education. Additionally, she has recently published an article in the journal, Qualitative Research. She currently teaches in the Education Departments at Merrimack College in North Andover, MA, and at Tufts University in Medford, MA. She will present on this work at a WCW Lunchtime Seminar on December 11, 2008, in Wellesley, MA.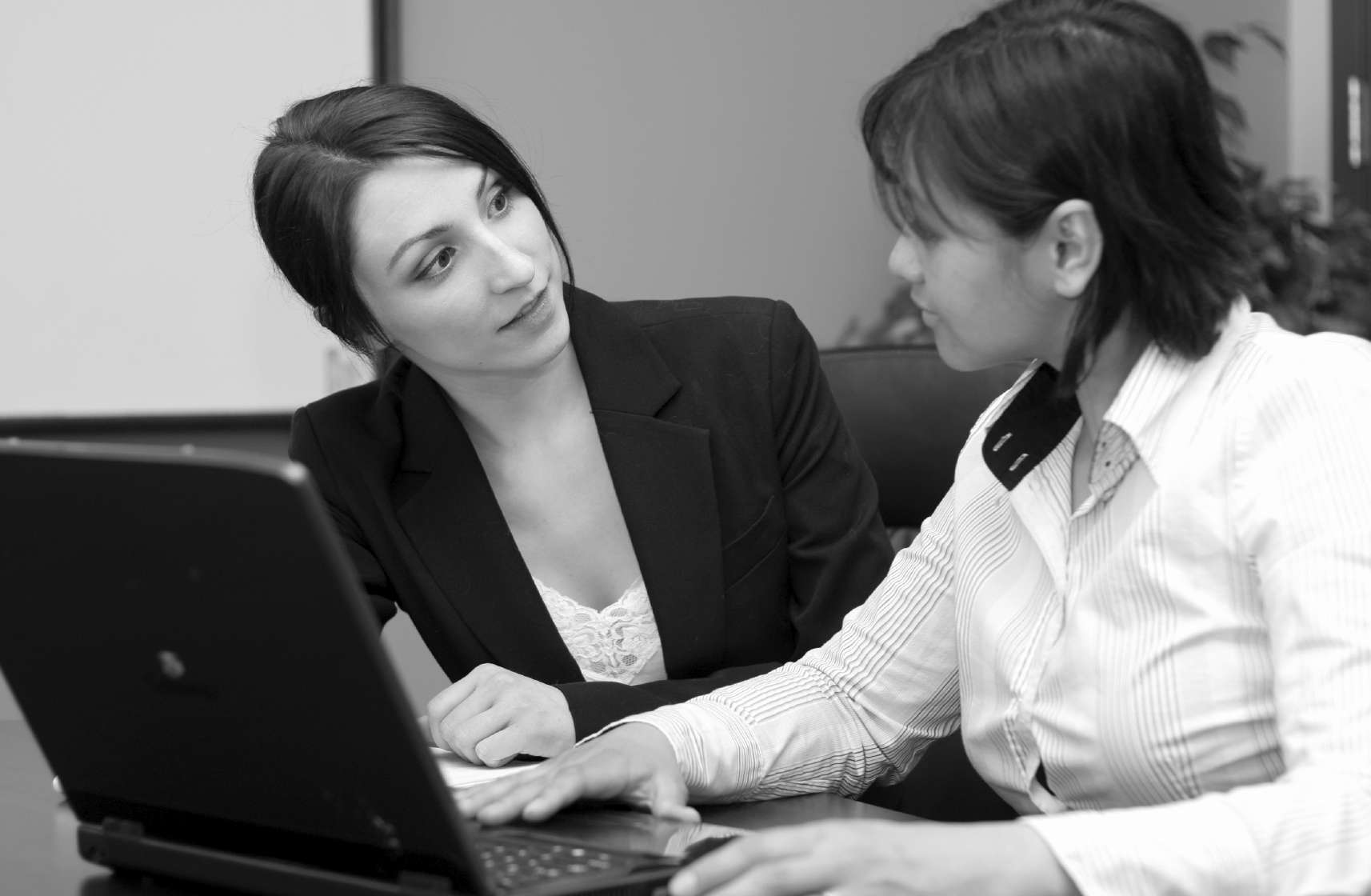 Cultural Identity and Coping
In 2004, Deborah Schechter, a doctoral candidate in anthropology at the University of Washington, received an individual dissertation award from the Stone Center Grant fund to support her dissertation research, "Cultural Identity, Stress, and Coping in Passamaquoddy Children and Adolescents." The objective of this research was to explain variability in attitudes towards risk behaviors and future life events in a sample of Native American youth. Schechter carried out fieldwork in two reservation communities of the Passamaquoddy tribe located in eastern Maine. She interviewed 104 youths aged 10-23 years, representing a sample of 40 percent of children in the community from this age group about their family environment, internalization processes (how oriented they are to the present or future and the quality of relationships with primary caregivers), coping mechanisms, and time preference (attitudes towards risk behaviors and future life events). She also collected saliva samples to measure cortisol, a biomarker of psychosocial stress. Overall, Schechter found that insecurities in the family environment were internalized by youth, such that youth living with both mother and father were less oriented towards the present and more oriented towards the future, had fewer problems with attachment, and had lower cortisol levels than youth living in different head of household configurations. She also found that youths' internalizing processes were associated with their attitudes towards risk behaviors and future life events, and that positive feelings about cultural identity and the presence of role models were protective against risk.
Schechter has presented findings from this research at a number of professional meetings, and she will talk further about this important work at a WCW Lunchtime Seminar to be held in April 2009 in Wellesley, MA. She is currently completing her Ph.D. in anthropology at the University of Washington.

Primary Prevention for Very Young Children
Ruth Paris, Ph.D. was awarded a Stone Center Grant in 2005 to support her work, "Primary Prevention for Very Young Children: Studying the Intervention Methods of a Home-Based Mother-Infant Treatment." Stone Center funding enabled Paris to continue and expand important work evaluating the Early Connections Program at Jewish Family and Children's Service of Greater Boston. This primary prevention program involves therapeutic weekly home visits with mother/infant dyads when mothers and/ or babies are struggling to make meaningful connections due to a range of physical and/or emotional difficulties. Mother/infant dyads were videotaped, and mothers completed questionnaires about their symptoms, stress, and relationship status. The Stone Center funds enabled Paris to conduct post-treatment interviews with mothers regarding their perceptions of the effects of their post-partum depression on their relationship with their infants and their assessment of the intervention. In addition, she conducted interviews and focus groups with senior clinicians in order to detail the techniques and processes involved in the therapeutic work.
Overall, Paris and her colleagues found that mothers described feeling sad, depressed, angry, guilty, ashamed and overwhelmed; these feelings were further augmented by the conflict between expectations of perfect motherhood and the reality of the experience. She also found that, as a group, these mothers felt overwhelmingly positive about the Early Connections intervention and, at termination, reported feeling less depressed, more connected to their infants, more competent as parents, and increasingly confident in their mothering roles. Findings from the clinician's data highlight aspects of the processes in mother-infant psychotherapy that contribute to change and positive relational development in the mother-infant dyad, as well as in the therapeutic alliance. Viewed through the lens of relational theories relevant to mother-infant treatment, the findings support the importance of the relational connection as a catalytic factor in change and growth that occurs during psychotherapy.
Paris has presented findings from this research at a number of professional meetings, and she has a manuscript in press in the Infant Mental Health Journal. Currently, she is an assistant professor and director of the Family Therapy Certificate Program at the Boston University.