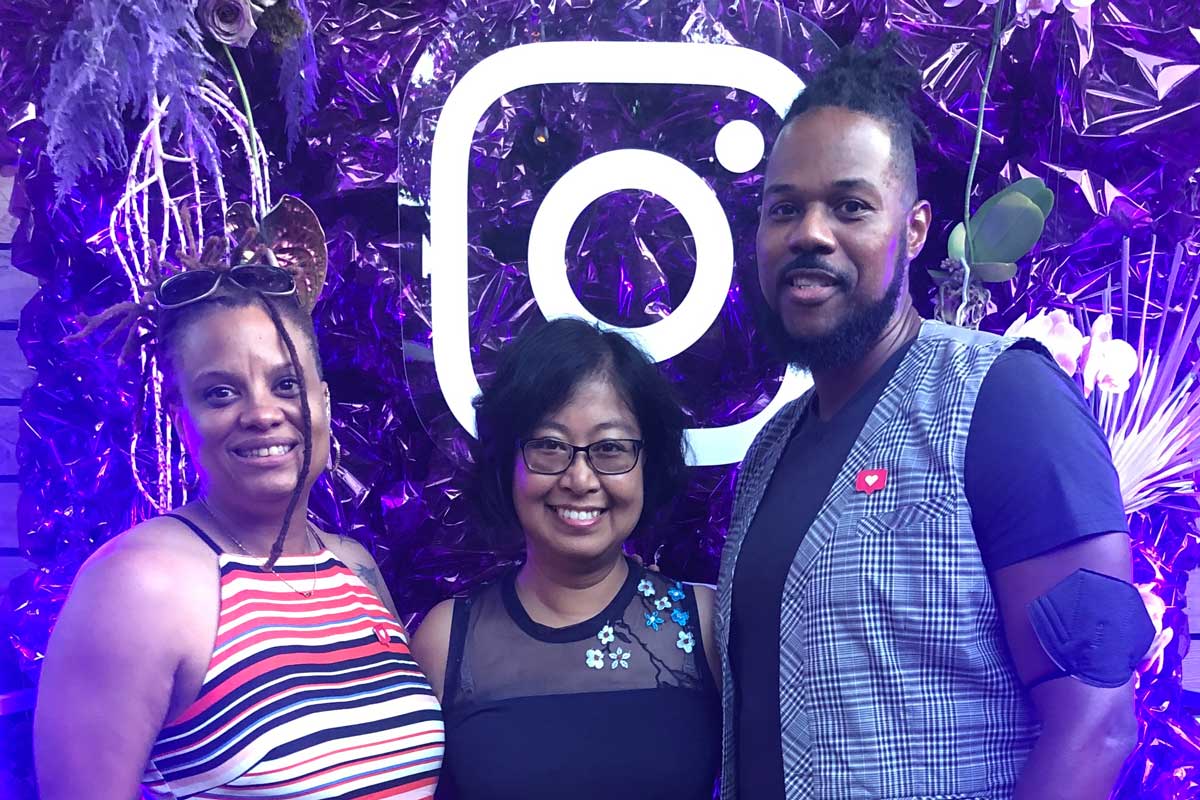 Robin Stevens, Associate Professor at USC Annenberg School for Communication and Journalism, Linda Charmaraman, and Earl Turner, Associate Professor of Psychology at Pepperdine University, served as experts on the Well-being Creator Collective pilot program.Research has greatly increased our understanding of social media's effects on teens. But those posting content on social media, particularly "influencers" who have a wide audience, aren't always aware of that research or of the potential impact they're having. So why not get researchers and influencers together to share knowledge and resources, with the aim of building better online environments for everyone?
This past summer, Senior Research Scientist Linda Charmaraman, Ph.D., was invited to join an expert steering committee to advise Instagram content creators on creating supportive online content. She participated in a virtual kick-off event in June hosted by Meta—the company formerly known as Facebook, which owns Instagram—contributed to biweekly newsletters that incorporated research-backed tips for creators, and traveled to Los Angeles in August to participate in panel discussions with creators on how to develop thoughtful, supportive content that promotes wellbeing.
. . . this is an important opportunity to show creators the power of their words and images, and give them food for thought about content that has a positive impact.
The committee Charmaraman serves on is guiding a pilot program called the Well-being Creator Collective, which Instagram says provides funding and education to about 50 U.S. creators to help them produce uplifting content on emotional wellbeing and self-image.
"We know from our research that Instagram is one of the most popular sites that teens use," said Charmaraman. "Social media can have particularly strong effects on girls when it comes to their body image and self-concept. So this is an important opportunity to show creators the power of their words and images, and give them food for thought about content that has a positive impact."
Charmaraman is the founder and director of the Youth, Media & Wellbeing Research Lab at WCW and has done extensive research on teens and social media use. Experts on the committee bring their technical knowledge about wellbeing from the psychology, education, and public health communications fields, while Instagram creators bring their expertise on making engaging content and interacting with their communities.
The long-term goal of the collective is to harness Instagram's potential to promote wellbeing in creative, meaningful ways: encouraging balanced social media use, building community, offering social and emotional support, and elevating authenticity. In the short term, that means providing evidence-based guidance that can help creators make content that is more likely to be supportive of the young people who come across it, including offering guardrails that creators can watch out for to prevent negative messaging. It also means ensuring the wellbeing of creators themselves.
Charmaraman's consulting work with Meta will continue in 2023, and she expects additional collaborative discussions about how to make Instagram a more supportive place for teens.
"So far, the creators we've worked with have been eager to understand how they can better support teens' emotional wellbeing and self-image," said Charmaraman. "It's important for creators to know that even if they aren't necessarily creating content specifically directed at teens, teens will be some of their engaged fans. So in a sense, there is increased mindfulness that they are role models for some of the most impressionable users and have tremendous potential agency in creating healthier environments for teens online."