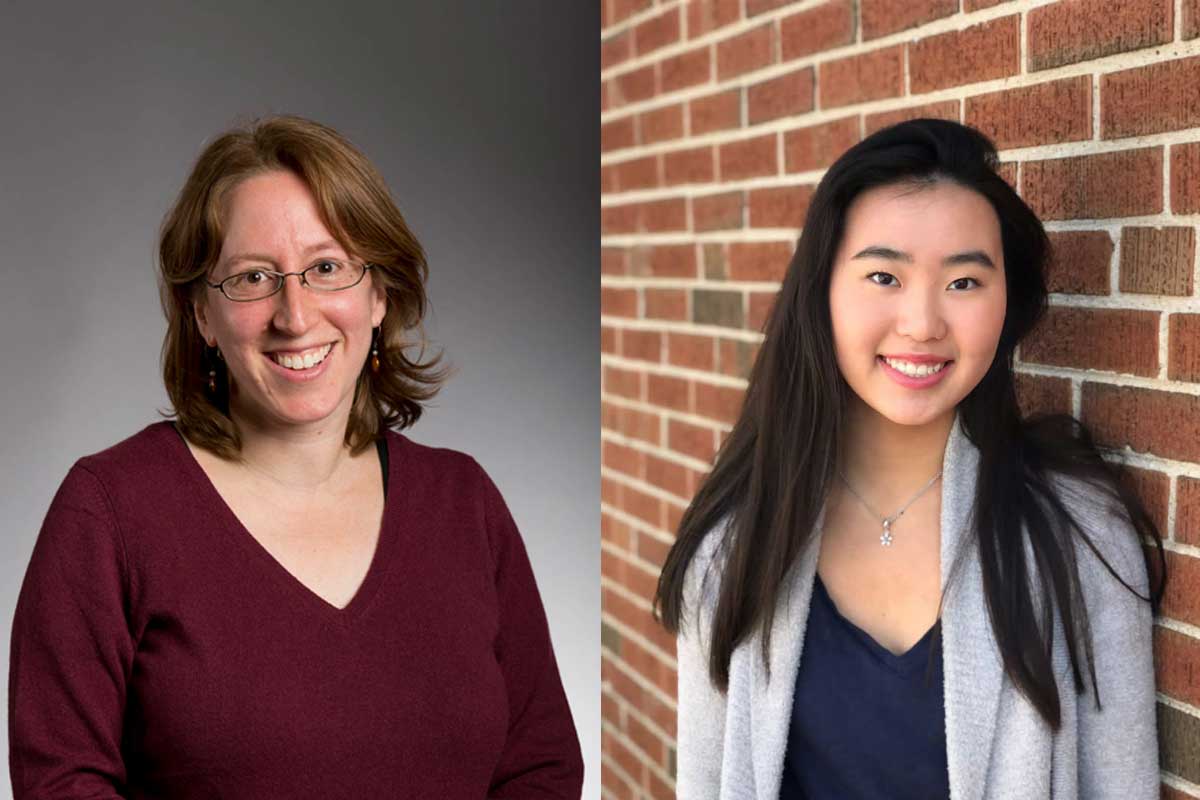 Senior Research Scientist Jennifer M. Grossman, Ph.D., and Wellesley College student Audrey DiMarco '24 began working together during the summer of 2022, through the Class of 1967 Internship Program at WCW. Here, they talk about why their collaboration has been successful, and what they each gained from the experience.
Audrey, what role have you played in Dr. Grossman's research on family communication about sex and relationships?
AD: A large part of my role is to contribute insightful interpretations of the data based on my unique perspective. Additionally, focusing solely on one project allows me to be consistently motivated to work toward our discoveries. Most importantly, I learn from Dr. Grossman's expertise and collaborate with her as we continue with the writing and analysis process.
What systems have you and Dr. Grossman worked out that allow you to effectively collaborate?
AD: A crucial part of working together is communicating clearly and often. Bouncing ideas off each other and sharing our individual interpretations of the data helps us learn from new perspectives and identify the most prominent themes.
What has been most rewarding to you about the experience of doing social science research?
AD: The most rewarding aspect is developing my relationship with Dr. Grossman and seeing how much we accomplished together in just one summer. I'm excited to continue working with her because she is an amazing mentor and person in general. I've learned so much from her not only as a researcher, but also as a role model for women in science.
Dr. Grossman, how has Audrey's input shaped your research?
JG: First, Audrey's engagement and enthusiasm keep this project moving forward and help me be accountable to this work. Second, in our analysis of interviews, we each look separately at the data and share what patterns we see. In talking about our similar and different ways of seeing the data, we reach a shared understanding which reflects both of us. I learn new things from her every time we talk.
What have you learned about the best ways to collaborate with students?
JG: Over time, my work with student interns has become much more structured. I've learned that an academic year or summer to work together is really short! In order to accomplish our goals of coding and analyzing data and working to write a paper together, we need to start the internship with clear research questions and a timeline to do the work, then adjust as needed.
What has been most surprising or rewarding to you about working with interns like Audrey?
JG: As with many interns I've worked with, I'm surprised and impressed by Audrey's thoughtfulness, confidence, and writing skills, far beyond what I had developed at her age and stage. I love working with students who are comfortable in forming and sharing their own ideas about our research and who also have the flexibility to shift their thinking as they learn new ideas and approaches.