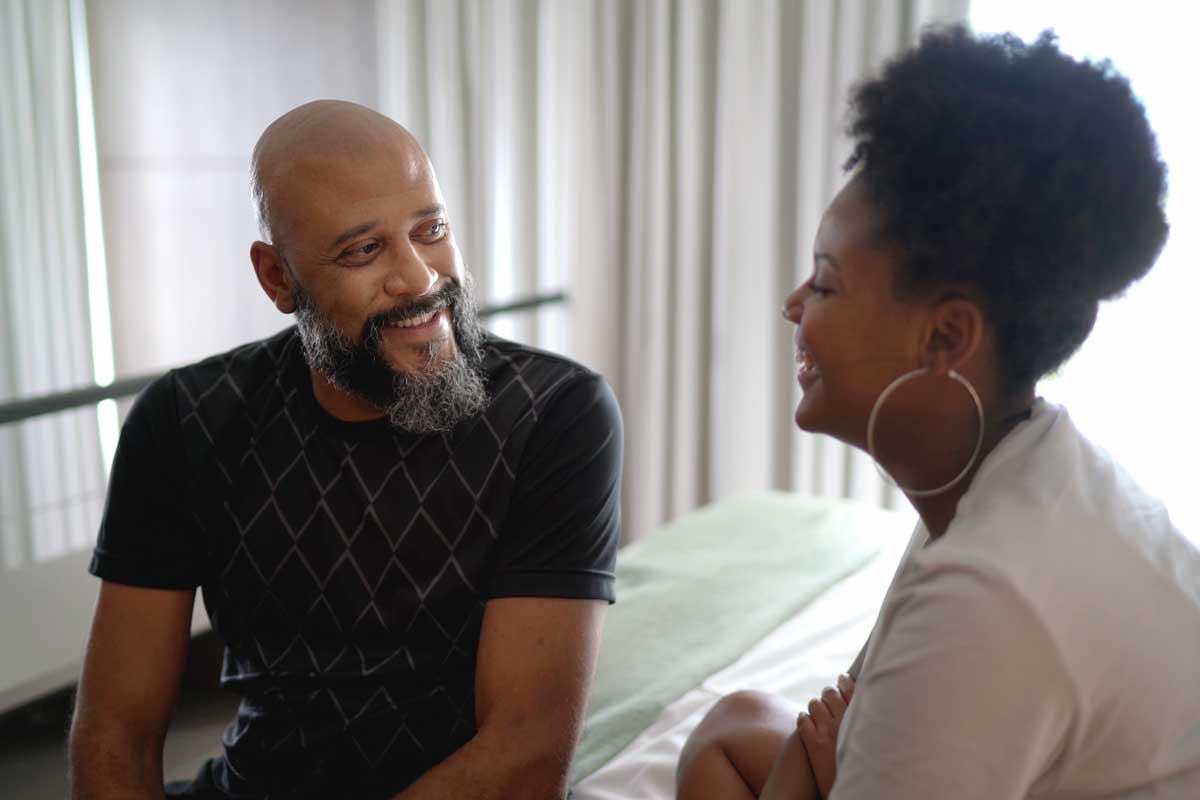 Researchers from the Family, Sexuality and Communication Research Initiative interviewed families to better understand how they discuss dating, sex, and relationships. This research brief highlights the findings from interviews with 43 fathers and explores what fathers would like to see in a sex education program that supports father/teen talk about these topics. Researchers found that fathers see talking with teens about sex as part of their role, but it's not an easy task.
Of the fathers interviewed for the study, 74% reported talking with their teens about dating, sex, and relationships, and 90% would be open to a program that helps them talk with their teens about these topics. Obstacles to these conversations include fathers not knowing what to say, feeling uncomfortable, or thinking teens aren't ready for these conversations yet. Fathers shared that they would like a program that supports these conversations to share tips on how to talk with teens about these issues, give fathers opportunities to learn from each other, and offer clear, simple information. Fathers wanted a program to cover topics including healthy and unhealthy relationships, dating, peer pressure, sexually transmitted infections or diseases, and more.
This project was supported by the Eunice Kennedy Shriver National Institute Of Child Health & Human Development of the National Institutes of Health under Award Number R21HD100807. The content is solely the responsibility of the authors and does not necessarily represent the official views of the National Institutes of Health.