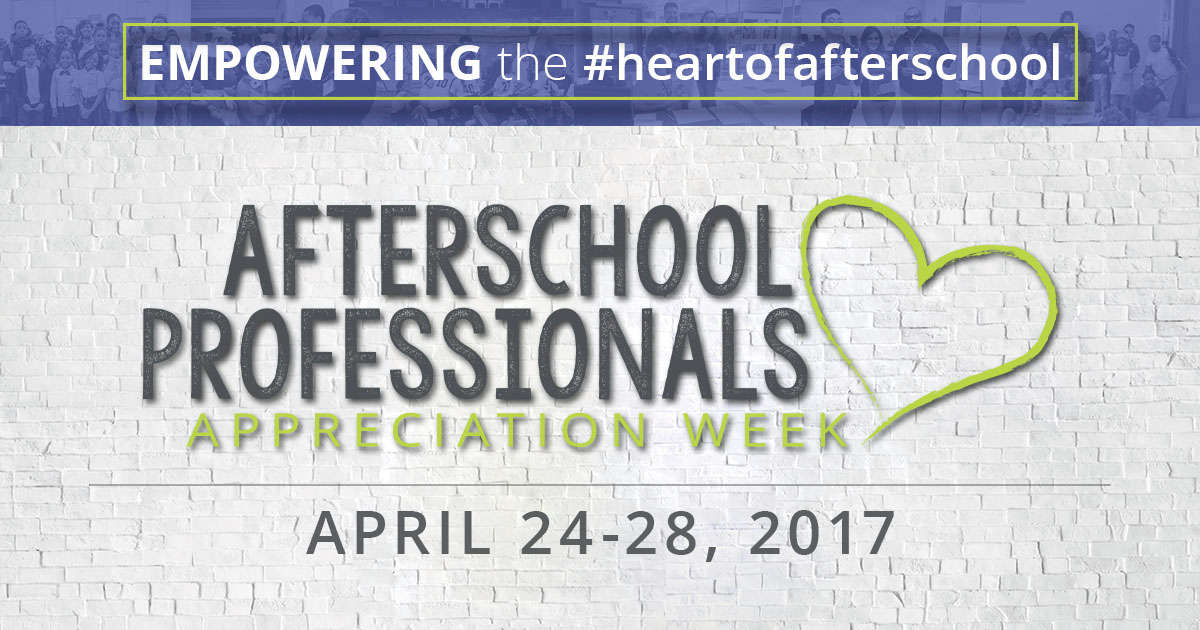 It's Afterschool Professionals Appreciation Week! Perhaps we should back up - what is an Afterschool Professional? Maybe you call them staff, teachers, or care providers. There are many names for the same thing – someone trained to work with youth during out-of-school time.
This week is a chance to recognize the "professional" in Afterschool Professionals. We know that afterschool matters for kids, and that afterschool professionals impact the quality of that programming. Some fun facts:
And some less fun facts:
Less than half of afterschool professionals surveyed have access to health insurance and 39% do not have any benefits (such as insurance, paid vacation, sick leave, retirement savings).
The field suffers from high turnover (with some estimates up to 40% annually), with pay cited as the number one reason people leave their job.
So how can you show your appreciation? The actions of this week should be twofold. First, express your individual appreciation for those in your community who work with youth – maybe your own children - afterschool. Give them a card with words of heartfelt thanks, bake them some muffins, say thanks. But don't stop there. Second, take some time to appreciate the incredible contribution of afterschool professionals in improving youth academic, behavioral, and social emotional outcomes. Given the proposed budget cuts of the current administration, it seems an opportune time to also suggest you contact your representatives and let them know how much you support afterschool professionals (the Afterschool Alliance also has information to guide you).
This week is a chance to both thank Afterschool Professionals for keeping our kids safe and happy, and to think bigger about what it takes to be an afterschool professional and the huge positive impact they have on the lives of youth. So, to all the Afterschool Professionals, thank you!
Betsy Starr, M.Ed. is a research associate at the National Institute on Out-of-School Time (NIOST) at the Wellesley Centers for Women. Her work focuses on professional development and system-building for the field of afterschool and youth development.