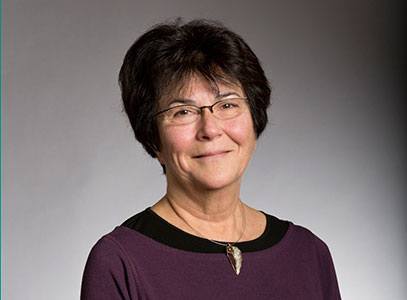 Sumru Erkut
Senior Scholar
Ph.D., Harvard University
serkut@wellesley[dot]edu
Research interests include women's leadership, racial/cultural norms and identity in youth and families, and adolescent development.
Sumru Erkut, Ph.D., is senior scholar and former senior research scientist and associate director at the Wellesley Centers for Women (WCW) whose research has focused on racial/ethnic diversity and gender equity in leadership and development across the life course. She was part of a team that found that three or more women on a corporate board of directors constitute a critical mass, which improves the functioning of corporate boards, and she has analyzed data from interviews with diverse women leaders, which resulted in Inside Women's Power: Learning from Leaders. Erkut directed the postdoctoral research training program on variations in child and adolescent development funded by the National Institute for Child Health and Development.
Erkut's most recent work is an examination of the scarcity of women leaders in theaters and what can be done to remedy the situation, a research study carried out in collaboration with the American Conservatory Theater in San Francisco, CA.
Erkut's research on adults has focused on employment and leadership. In addition to the critical mass and women leader projects, she participated in a collaborative study on barriers to women's and minorities' upward mobility under a contract from the U.S. Department of Labor, Glass Ceiling Commission, a gender equity survey of all levels of employees in a large medical center, and a study of success for women and minorities in the sales department of a high technology company. Erkut also lead WCW's collaborative effort to examine gay and lesbian couples' decisions to marry (or not) when same-sex marriage became legal in Massachusetts.
Erkut's research on children and adolescents included a research program on raising confident and competent girls, Puerto Rican youth development, the effects of sports on girls' and boys' development and sexual behavior, evaluating youth-serving agencies' science and math programs for girls and children of color, and a study of racial/ethnic identification among adolescents from mixed-ancestry backgrounds. She also directed the long-term impact evaluation of a middle school comprehensive sex education program developed by Planned Parenthood League of Massachusetts.
Additionally, Erkut was part of a team that used an online experimental methodology to determine whether playing a varsity sport in college improves female and minority job applicants' chances of being invited for an interview.
Erkut is currently engaged with NGO's in Uganda, serving the educational needs of rural girls and boys living in poverty, most of whom were orphaned by AIDS. Her work in the international arena also includes:
A synthesis of the literature on school-related gender-based violence in developing countries
A class-based analysis of urban women's occupational achievement in Turkey
Exploration of dimensions of sexual violence and the growing crisis in the spread of HIV/AIDS among adolescent girls in Sub-Saharan Africa
Erkut received a bachelor of science in Social Sciences from the Middle East Technical University in Ankara, Turkey. Her Doctorate is in Social Psychology from Harvard University, Department of Social Relations, which she attended with a Fulbright and an International Studies Fellowship.
Erkut joined the Center for Research on Women in 1979 before its partnership with the Stone Center for Developmental Services and Studies in 1995 to form the Wellesley Centers for Women (WCW). She served on the Interim Executive Committee during a 24-month leadership transition. Before joining WCW, Erkut taught at the Middle East Technical University and Boston University and was a research associate at the Center for Middle Eastern Studies at Harvard University.