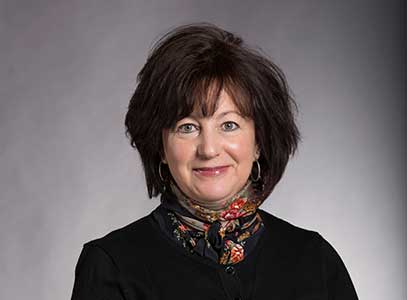 Erica Plunkett
Research Administrator and Operations Director
M.S.Ed., University of Pennsylvania
eplunkett@wellesley[dot]edu
Erica Plunkett, M.S.Ed., was a research associate at the Wellesley Centers for Women. She had worked at the Centers for over 20 years on multiple projects, including the National Institute on Out-of-School Time, Open Circle, and a 5-year impact evaluation study of a middle school sex education curriculum.
Plunkett had worked with Tracy Gladstone, Ph.D., on depression prevention projects. She supported Dr. Gladstone's work on teens and depression prevention, including data analysis and in-school depression screenings, which included increasing mental health literacy. The majority of Plunkett's time was spent on the Path 2 Purpose study, which was assessing primary care and community-based prevention of mental health disorders in adolescents. This study was a comparative effectiveness research trial to evaluate the efficacy of two different interventions.
Prior to working at the Centers, Plunkett worked in the for-profit world. She has a Bachelor's degree in Psychology from Bates College and a Master of Science in Education with a concentration in Interdisciplinary Studies in Human Development from the Graduate School of Education at the University of Pennsylvania.