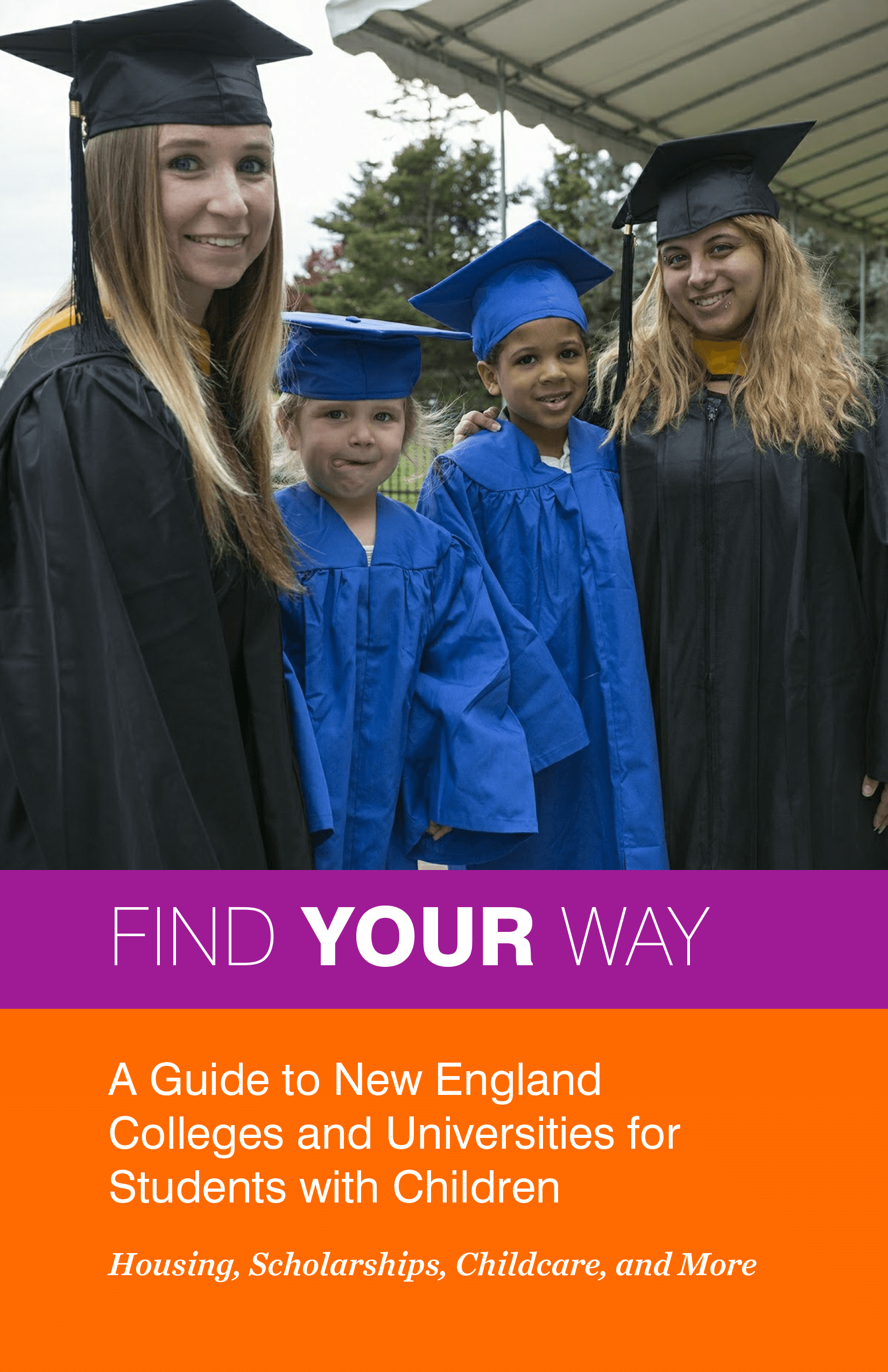 This guidebook identifies accredited colleges and universities in the New England region that provide support services for student parents including family housing, child care centers, targeted scholarships for parenting students, women's center programs, work/life support offices, and specialized programs.
The information in the book was gathered through a comprehensive research study that ran from 2013 to 2015. The study was initiated from a practical problem. While New England is famous for both the number and reputation of its colleges and universities, through the research team's work with high school student parents, they realized that prospective college students were struggling to find higher education options offering the support services they needed to succeed in college while raising children.
The study was conducted by and for student parents. All of the researchers who collected data for this project were student parents who had personally experienced the challenge of finding their way to a college that supported them as student parents.
The initial New England Survey of Student Parent Programs grew into the Find Your Way project of the Higher Education Access for Parenting Students Research Initiative at Wellesley Centers for Women, based at Wellesley College. A similar guide was developed for colleges and universities in the Mid-Atlantic area.
Funding for the New England Survey of Student Parent Programs was supported by a fellowship from the Van Loan School for Graduate and Professional Studies and undergraduate research fellowships through the Keys to Degrees Program both at Endicott College.