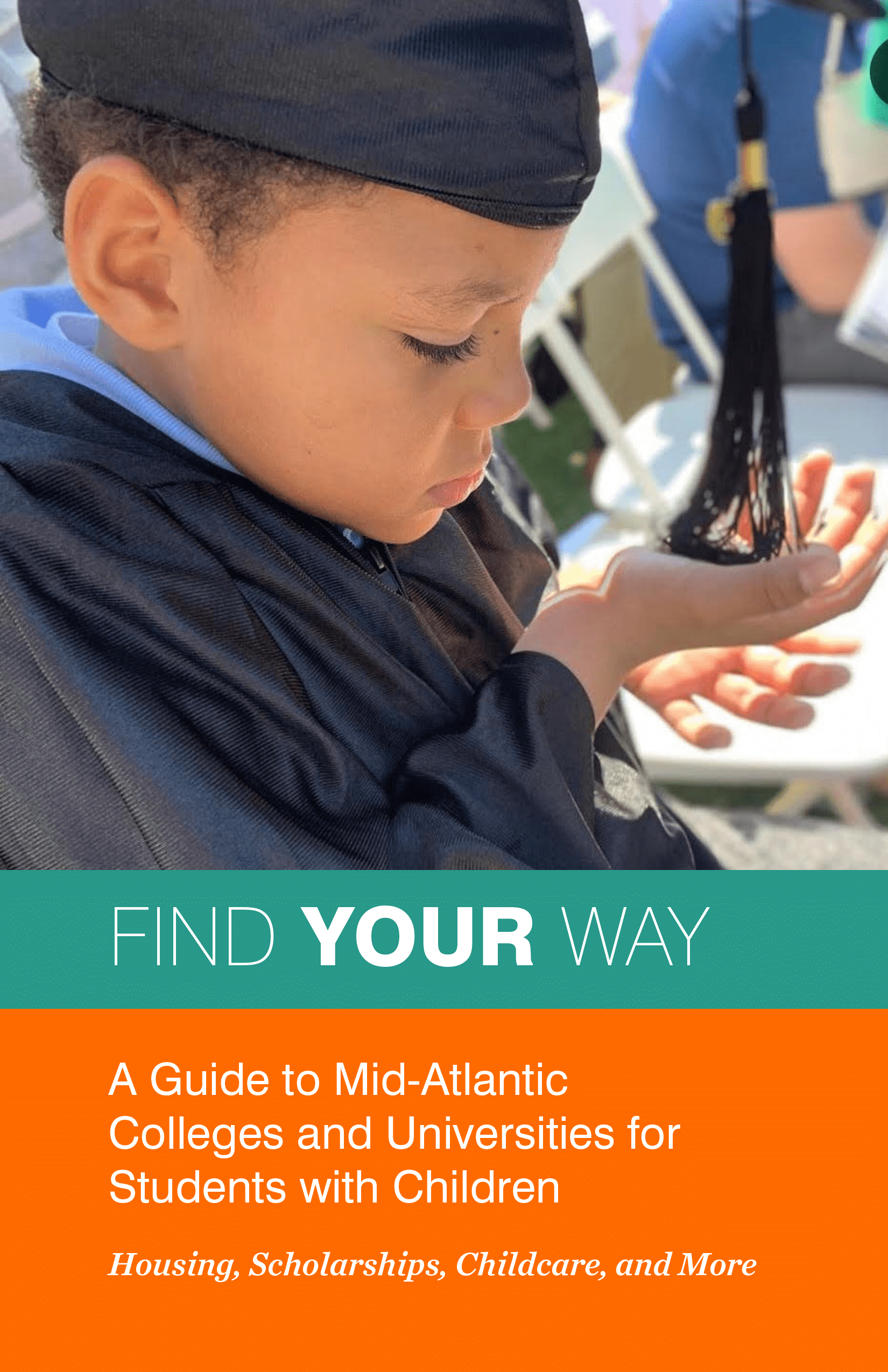 According to the Institute for Women's Policy Research 18% of Mid-Atlantic postsecondary students attend college while raising and supporting families as parenting students, which indicates that there are an estimated 449,599 parenting students attending colleges and universities across the region. Most Mid-Atlantic parenting students are women (71%), and Mid-Atlantic parenting students are disproportionately students of color.
This guidebook identifies accredited colleges and universities in the Mid-Atlantic region -- Delaware, Maryland, New Jersey, New York, Pennsylvania, and the District of Columbia -- that provide support services for parenting students including family housing, child care centers, targeted scholarships for parenting students, women's center programs, and specialized programs.
The information in this publication was gathered through a comprehensive research study that was conducted during the 2015-2016 academic year. This study comprehensively reviewed the 525 Mid-Atlantic colleges and universities accredited by the Middle States Commission on Higher Education to determine how many of these institutions offer support for parenting students and where these institutions are located within the region. The publication was developed for educational, research, and informational purposes for use by prospective students, guidance counselors, social workers, researchers, higher education leaders, policymakers.
A similar guide was developed for colleges and universities in the New England area. The Mid-Atlantic Survey of Student Parent Programs is part of the Find Your Way project of the Higher Education Access for Parenting Students Research Initiative at Wellesley Centers for Women, based at Wellesley College.
The Mid-Atlantic Survey of Student Parent Programs was supported through funding from the Center for Best Practices to Support Single Parent Students in Higher Education Grant # P116L140008, a program of the U.S. Department of Education's Fund for the Improvement of Postsecondary Education.