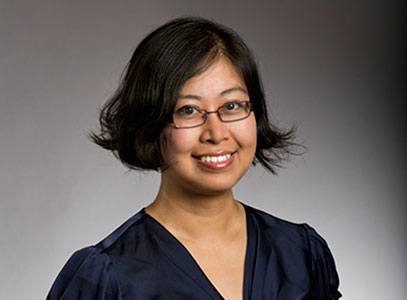 Linda Charmaraman, Ph.D., Rosa Lau, A.L.M.: Educational Equity for Girls of Color: A Multi-level Media Strategy
Lunchtime Seminar October 18, 2012 (39:59 min.)
Partnering with Boston-based Teen Voices to produce a short video series, this year-long collaborative multi-media project, funded by the Schott Foundation for Public Education, was designed to understand and reveal key issues related to the educational equity of girls of color. In the video series, teens were featured as the experts and agents of their own learning experiences; they offered examples of effective strategies and solutions for decreasing the achievement gap. The series also highlighted different perspectives across educators, afterschool mentors, administrators, and policymakers.
The hope for the project was to offer community-based and social media opportunities for dialogue about dispelling stereotypes and dismantling barriers to success for young women of color. In this presentation, Linda Charmaraman, Ph.D., and Rosa Lau, A.L.M., discussed their journey during the project and show video clips from the series. Wellesley College student and WCW Class of '67 intern Temple Price also joined them to discuss dissemination strategies to reach a wide audience.