WCW in Retrospect: A Conversation with Barbara Newell, Wellesley College President (1972-1980)
Date: September 27, 2018 • 12:30 - 1:30 p.m.
Presenters: Barbara Newell, Ph.D., Layli Maparyan, Ph.D., Linda Wertheimer '65
Location: Clapp Library Lecture Room, Wellesley College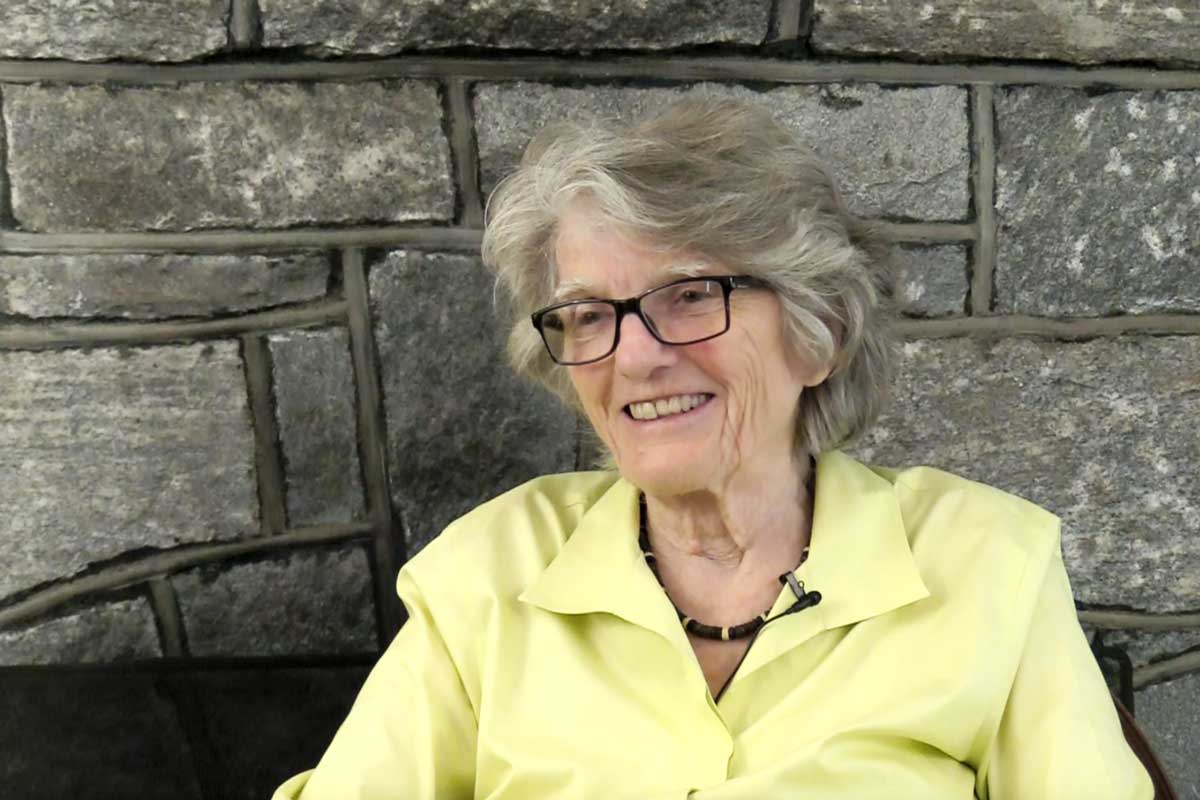 Barbara Newell, Ph.D., served as president of Wellesley College from 1972-1980. An economist and ardent advocate for women's education and economic equity, she founded the Center for Research on Women in Higher Education and the Professions, which soon became known as the Center for Research on Women (CRW). In 1995, CRW and the Stone Center for Development Services and Studies at Wellesley College merged to form the Wellesley Centers for Women (WCW). Throughout its history, WCW has served as the home for hundreds of research and action projects that have informed public policy, influenced practices, and shaped public opinion. In this special seminar, Linda Wertheimer '65, senior national correspondent for National Public Radio and a member of the WCW Council of Advisors, and Layli Maparyan, Ph.D., the Katherine Stone Kaufmann '67 Executive Director of WCW, will interview and discuss with President Newell, her motivation for founding the Centers, her reflections on its early work and impact, and her hopes for its future. This presentation will be the first program of A Half Century of Social Change, a project celebrating the fifty-year history of WCW.
An economist, President Newell was educated at Vassar and the University of Wisconsin. Before coming to Wellesley College, Newell taught and served as assistant to the president at the University of Michigan and as associate provost at the University of Pittsburgh. During her term, Wellesley celebrated its centennial and the science facilities were expanded and brought together in one place with the construction of the Science Center. From 1979 to 1981, President Newell was the first woman to serve as U.S. Ambassador to the United Nations Education, Scientific, and Cultural Organization. After leaving Wellesley College, she served as the chancellor of the State University System of Florida (1981-85) and taught economics.
Linda Cozby Wertheimer '65 spent 13 years hosting NPR's All Things Considered, helping to build the afternoon news program's audience to record levels. She joined NPR at the network's inception, and served as the first director of All Things Considered, starting with its debut on May 3, 1971. From 1974 to 1989, Wertheimer provided highly praised and award-winning coverage of national politics and Congress for NPR, serving as its congressional and then national political correspondent. In 1976, Wertheimer became the first woman to anchor network coverage of both presidential nomination conventions and of election night. A graduate of Wellesley College, she received its highest alumni honor in 1985, the Distinguished Alumna Achievement Award. Wertheimer holds honorary degrees from Colby College, Wheaton College, and Illinois Wesleyan University.
Dr. Maparyan is the Katherine Stone Kaufmann '67 Executive Director of WCW and professor of Africana Studies at Wellesley College. She is the author of two groundbreaking books on womanism, The Womanist Reader (2006) and The Womanist Idea (2012), with a third volume, Womanism Rising, on the way. A developmental psychologist by training who ventured into the critical disciplines, she has also published significantly in the areas of social identity development, Black LGBTQ studies, and history of psychology. She held prior faculty positions at Georgia State University and the University of Georgia and served as a Fulbright Specialist at the University of Liberia. A graduate of Spelman College, Dr. Maparyn earned her Ph.D. in psychology from Temple University and an M.S. in psychology from Penn State.
For those who are unable to attend in person, many Lunchtime Seminar programs are streamed live on Facebook and the videos are archived on our website.
The Lunchtime Seminar Series at the Wellesley Centers for Women is free and open to the public. Most programs are held Thursdays, 12:30 - 1:30 p.m. Due to ongoing construction at the Centers' Cheever House location, all fall 2018 programs will be held in the Lulu Chow Wang Campus Center, though this program will be held in the Clapp Library Lecture Room. Guests are invited to bring their lunches, and WCW will provide tea and coffee. For accessibility questions, contact Disability Services at Wellesley College.
Questions: wcw@wellesley.edu \ 781.283.2500
The Lunchtime Seminar Series schedule is subject to change. To confirm program lineup, call 781.283.2500 or visit wcwonline.org/calendar.