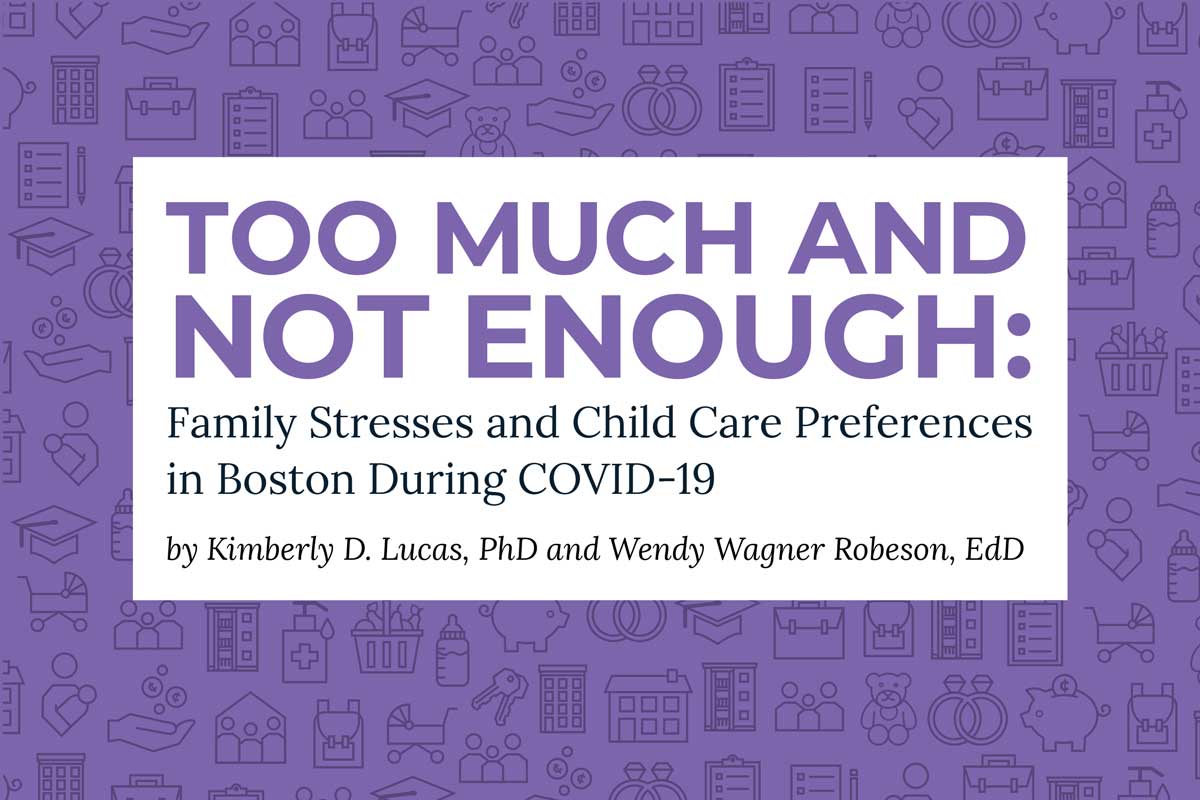 The COVID-19 pandemic has added new challenges to Boston families' ability to address their child care needs. This project was designed to (1) uncover families' child care preferences, (2) identify the factors that drive these preferences, and (3) learn how families are handling work and child care issues during the pandemic.
In the summer of 2020, Dr. Lucas and Dr. Robeson conducted focus groups and interviews with 24 parents/guardians from the city of Boston who had at least one child not yet enrolled in kindergarten. These mothers, fathers, and non-binary parents/guardians represented diverse family structures, including single-, two-parent, and extended family households; a multitude of races and cultures; and lived in neighborhoods across the city. While all families worried about COVID-19, some knew individuals who were infected and others saw COVID-19 enter their own homes.
Ultimately, the researchers learned that Boston families are experiencing too much — too much going on in the world, too much stress in their lives, too much pressure to ensure their family can thrive — and much is being asked of them: from being partner, child, sibling, neighbor, civically engaged resident, and parent, to now educator, nurse, chef, ombudsperson, coach, cheerleader, audience, playmate, and friend (among other things). There are only so many hours in the day, and subsequently many families are feeling like they're not enough — as parents/guardians, as spouses/partners, and as employees.