June 26, 2018
The National AfterSchool Association (NAA), the lead organization for the advancement of the afterschool professional, has selected the National Institute on Out-of-School Time (NIOST) as one of NAA's 2018 Most Influential in Research and Evaluation. Honorees are distinguished for their contributions to research and evaluation on youth and adolescent development.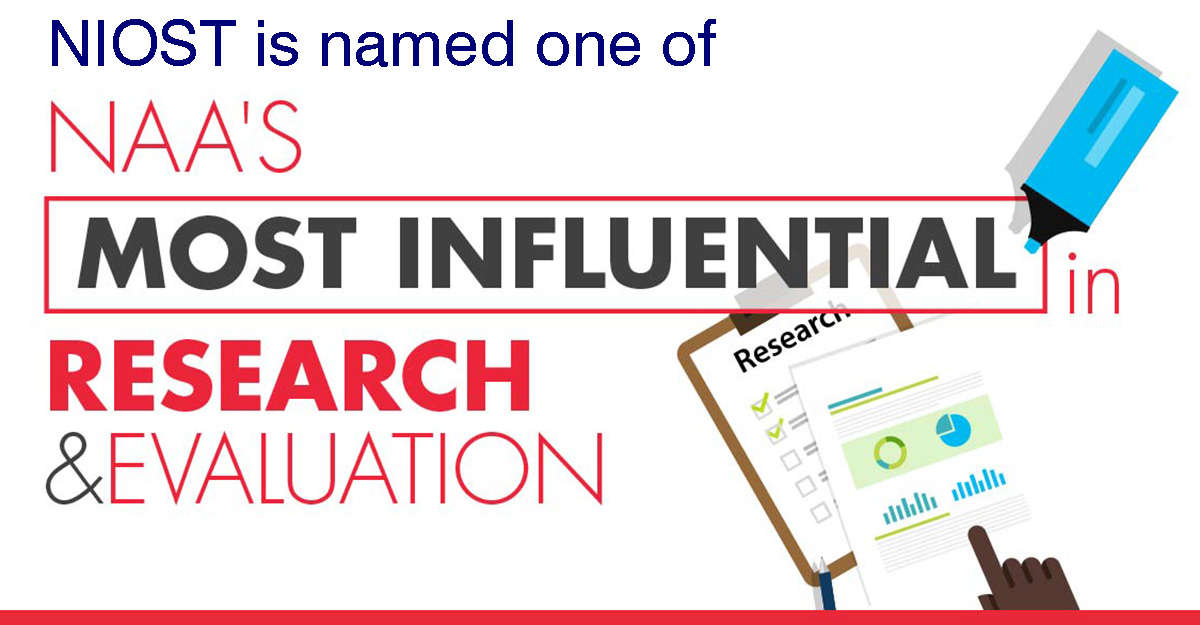 "NIOST has been a leader in defining, shaping, and promoting out-of-school time as a distinct professional field with evidence-based quality standards for 39 years," said Georgia Hall, director of NIOST. "We have had the pleasure of not only conducting large and investigator-initiated research, we've partnered with on-the-ground program staff to help them measure quality outcomes for all, assess the effectiveness of policies and practices, benchmark against best practices, and develop in-house evaluation skills. We're proud of this work and the recognition by the National AfterSchool Association."
A program of the Wellesley Centers for Women at Wellesley College, NIOST bridges the worlds of research and practice to provide out-of-school time (OST) directors, staff, planners, school administrators, community leaders, and others with research, training and tools, evaluation, and consultation to enhance and improve the quality of programs for all children and youth. Through the Afterschool Matters Initiative, NIOST offers OST professionals unique opportunities to expand their own research, evaluation, program development, and policy-making skills via the National Afterschool Matters Fellowship Program and Afterschool Matters Journal.
In selecting the Most Influential in Research and Evaluation, the National AfterSchool Association sought to honor individuals and organizations whose contributions to research and evaluation on afterschool and youth and adolescent development result in stronger practices, higher-quality programs, and increased positive outcomes for children and youth. Honorees were profiled in the Summer 2018 issue of NAA's AfterSchool Today magazine.
An estimated 10.2 million children participate in afterschool programs each year and the industry employs an estimated 850,000. The NAA is the membership association for professionals who work with children and youth in diverse school and community-based settings to provide a wide variety of extended learning opportunities and care during out-of-school hours.
The mission of NIOST is to ensure that all children, youth, and families have access to high quality programs, activities, and opportunities and that these experiences are essential to the healthy development of children and youth, who then can become effective and capable members of society. In addition to directing NIOST, Hall is an associate director of the Wellesley Centers for Women, a premier women- and gender-focused, social-change oriented research-and-action institute at Wellesley College.
June 26, 2018