For Immediate Release: January 16, 2015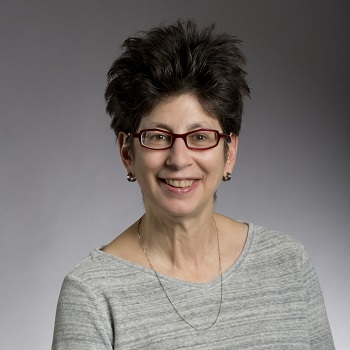 Amy Hoffman, MFA, editor in chief of Women's Review of Books, has been awarded a fellowship by the Virginia Center for the Creative Arts (VCCA). She will be among approximately 25 Fellows focusing on their own creative projects at this internationally acclaimed working retreat for writers, visual artists, and composers.
Located near Sweet Briar College in the foothills of the Blue Ridge Mountains in rural Virginia, typical residency at VCCA ranges from two weeks to two months.
"The fellowship at VCCA comes at a perfect time for me," notes Hoffman. "I just finished a draft of the novel I began several years ago at VCCA, and I'm looking forward to revising it while I'm there. The time is a real gift."
Each artist at VCCA is provided with a private bedroom, a private studio and three prepared meals a day. Beyond the breakfast hour and the dinner hour, there are no schedules or obligations. This distraction-free atmosphere enables fellows to be highly productive.
Hoffman's memoir, Lies About My Family, was published by the University of Massachusetts Press in 2013. Her memoir An Army of Ex-Lovers, about Boston's Gay Community News and the lesbian and gay movement of the late 1970s, was published by the University of Massachusetts Press. Her first book, Hospital Time, about taking care of friends with AIDS, was published by Duke University Press in 1997. An Army of Ex-Lovers was a finalist for both the Publishing Triangle Judy Grahn Award and a Lambda Book Award in Memoir/Biography in 2008. Hospital Time was short-listed for the American Library Association Gay Book Award and the New York Publishing Triangle Judy Grahn Award, and was a New York Public Library Books for the Teen Age selection.
Serving more than 400 artists a year (nearly 5,000 since its inception), VCCA is one of the nation's largest year-round artists' communities. Women's Review of Books (WRB), the forum for serious, informed discussion of new writing by and about women, published by the Wellesley Centers for Women (WCW) at Wellesley College in collaboration with Old City Publishing, is in its 32nd year of publication. Scholars at WCW conduct social science research and evaluation, develop theory and publications, and implement training programs on issues that put women's lives and women's concerns at the center.