This roundtable to be held in Rabat, Morocco in spring 2011 brings together women advocates and law and policy makers who are working to advance the rights and status of women in the Muslim community.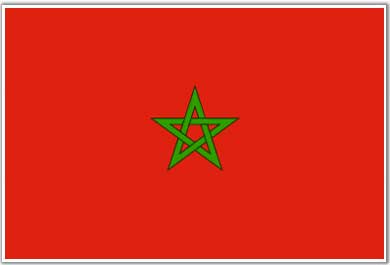 Kingdom of Morocco, Ministry of the Interior
February 11th, 2011, marks a singular turning point in the history of the world. The events in Egypt and in other countries propel us to seize the transformative potential of this moment in history to reconvene our Roundtable on Women Leading Change in Morocco. The Moroccan women's movement sparked a historic million signature campaign that mobilized reform of the family code for Mudwana in 2004. Morocco's revised family law has been held up as a model by feminists throughout the Muslim community and catalyzed reform in countries across the region. Family law is often the litmus test of women's equality and the landmark initiative galvanized movements around the world including the women's movement in Iran. In particular, the million signature campaign is at the heart of Iranian feminists' efforts to reform their country's family law.
Given this watershed event in the history of the global women's movement, we are very excited to announce our partnership with the Ministry of the Interior of the Kingdom of Morocco. We have rescheduled our roundtable in Rabat, Morocco on May 16th and 17th. This partnership is made possible by the gracious support of Dr. Najat Zarrouk, the distinguished Governor, Director of Training for Local Government, Ministry of the Interior Dr. Najat Zarrouk is at the forefront of women's leadership in Morocco and has championed women's political participation through training programs and mentoring initiatives around Morocco and the world. We are honored to have her host this roundtable.
The historic events sweeping the region provide new relevance and immediacy for the Rabat Roundtable. We hope that it gives you an added momentum to discuss women in peace and conflict resolution and particularly, UN Resolution 1325.
Dr. Najat Zarrouk, of the Ministry of the Interior in Morocco and Moushira Khattab, former Minister for Family and Population in Egypt will co-chair the roundtable. Dr. Khattab writes:
"....I am very proud of our youth and their determination. It is thanks to them that Egypt is now making history. Like President Obama said Egyptians have changed the world.
….We still have a long way to go in order to eliminate various forms of violence and discrimination against women; children and the most vulnerable groups. I am confident that with the emerging spirit of openness we can solicit support for changing the personal or civil law."
We reconvene this roundtable with enormous excitement.
More Info:
Moushira Khattab Bio
Rabat Roundtable Participant Bios
Conference Agenda
Women Leading Change in the Muslim World - 11/18/10 audio presentation
The Weapons of the Weak: Iran's Troublesome Women - 11/12/10 audio presentation
Related Projects
Women's Leadership Network: Women's Political, Public, & Economic Participation in the Muslim World