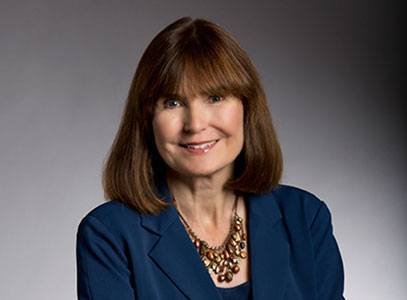 Jean Kilbourne
Senior Scholar
Internationally recognized for groundbreaking work on the image of women in advertising and critical studies of alcohol and tobacco advertising; creator of the award-winning Killing Us Softly: Advertising's Image of Women film series, among other films and books
Jean Kilbourne, Ed.D., is internationally recognized for her pioneering work on the image of women in advertising and for her critical studies of alcohol and tobacco advertising. In the late 1960s, she began her exploration of the connection between advertising and several public health issues, including violence against women, eating disorders, and addiction, and launched a movement to promote media literacy as a way to prevent these problems. A radical and original idea at the time, this approach is now mainstream and an integral part of most prevention programs.
Kilbourne is the creator of the renowned Killing Us Softly: Advertising's Image of Women film series and has made several other films, including Spin the Bottle, Deadly Persuasion, and Slim Hopes. She was profiled in Feminists Who Changed America 1963-1975 and featured in Makers: Women Who Made America, a PBS documentary on the history of the second wave of the women's movement.
Kilbourne is the co-author of So Sexy So Soon: The New Sexualized Childhood and What Parents Can Do to Protect Their Kids (Ballantine, 2008). Her earlier book Can't Buy My Love: How Advertising Changes the Way We Think and Feel (Simon & Schuster, 2000) was called by Publishers Weekly "a profound work that is required reading for informed consumers." It won the Distinguished Publication Award from the Association for Women in Psychology.
Visit jeankilbourne.com to learn more about Kilbourne's research, lectures, and advocacy.
Kilbourne has served as an advisor to two Surgeons General and has testified for the U.S. Congress. She has also received many awards for her work, including the Lecturer of the Year award from the National Association for Campus Activities. The presenter of an award from the American Federation of Television and Radio Artists said, "No one in the world has done more to improve the image of women in the media than Jean Kilbourne." Kilbourne was inducted into the National Women's Hall of Fame in 2015. Visit jeankilbourne.com to learn more about this scholar-activist.