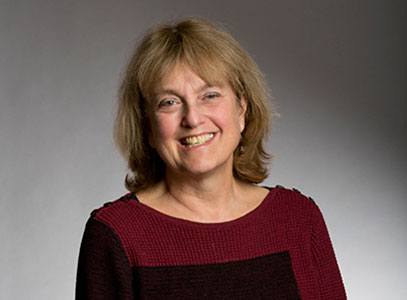 by Nan Stein, Ed.D. and Bruce Taylor, Ph.D.
November 28, 2011
Sexual harassment in schools is still with us—its tenacity and persistence were evident in the results from a new national survey of nearly 2,000 students in grades 7-12 released recently by the American Association of University Women (AAUW). As previously documented in their surveys in 1993 and 2001 (eighth through eleventh graders), sexual harassment runs rampant in schools, too often seen by the students as no big deal, normalized through its continuing existence. Yet students are upset by the existence of sexual harassment and they document how it interferes with their concentration, attendance, achievement, course choices, and involvement in activities.
Despite decades of attention, teacher training, and lawsuits, many students are subjected to behaviors that interfere with their constitutional right to receive an equal educational opportunity; others witness conduct by their peers that has a secondary chilling effect on their school-going experience. Familiar statistics jump off the page regarding the everyday normalcy of sexual harassment in schools—approximately one in two (48 percent) of the nearly 2,000 students surveyed had experienced some form of sexualharassment at school during the 2010-2011 school year, and the vast majority of those students (87 percent) said it had a negative effect on them. Yet, some still consider this "no big deal."
The same week that this study was released also produced, in a strange form of synchronicity, escalating accusations of sexualharassment against presidential hopeful Herman Cain, and horrific allegations of child sexual abuse occurring on the Penn State campus by a football coach. These and other high profile events—think of the accusations of sexual harassment lodged against Clarence Thomas by Anita Hill 20 years ago, and the revelations that Catholic priests abused hundreds of children whose voices were silenced by hierarchy of the Catholic Church—are connected and represent a disturbing trend of the failure of key institutions in our society.
These reprehensible behaviors all speak to the need for deliberate interventions in schools to address these problems before they fester unchecked in adulthood. By taking up these issues, schools can reduce these societal problems at the earlier stages during adolescence. Effective primary prevention interventions must include all members of the school community, be age appropriate, and implemented at the whole-school level, not merely in a few classrooms, by a few motivated teachers.
Since 2005 with funding from the U.S. Department of Justice, our research in middle schools has examined sexualharassment as a potential precursor to teen dating violence, and has explored ways to identify and reduce it within school communities. Framing interventions as a matter of determining and setting personal boundaries—a framework that resonates with adolescents—enables educators and administrators to teach about laws, also a notion of boundaries, and to get the students to consider their interpersonal interactions and use of physical spaces within the school walls.
To assess the effectiveness of our six classroom lessons and three separate school-wide interventions, we randomly assigned 30 middle schools in New York City (2008-2010) to receive or not a specially designed prevention program. Surveys conducted with 2,654 students in sixth and seventh grades before the interventions began, immediately after, and six months later measured the effectiveness of the interventions. The research data showed that when compared with the control groups who did not receive the program, students in schools with the interventions had successful outcomes; those students demonstrated an increased knowledge about laws and the consequences of sexual harassment and dating violence. But most impressive were a decrease in sexualharassment (26 to 34 percent) and a reported 50 percent reduction insexual and physical dating violence. The success of the school-wide interventions is also notable because it can be implemented with minimal cost to schools.
While our research continues to expand with middle schools in New York City, our recent scientific results already suggest promising approaches that schools can use right now to reduce sexual harassment and dating violence. It's time for educators to recognize the seriousness and pervasiveness of sexualharassment and to do something about it. This research provides the tools for action. This is a big deal.
Nan Stein, Ed.D. is a senior research scientist at the Wellesley Centers for Women at Wellesley College. Bruce Taylor, Ph.D. is a principal research scientist with NORC at the University of Chicago. Taylor and Stein led the National Institute of Justice development and evaluation of Shifting Boundaries: Lessons on Relationships for Students in Middle School, a youth dating violence prevention program in New York City middle schools.