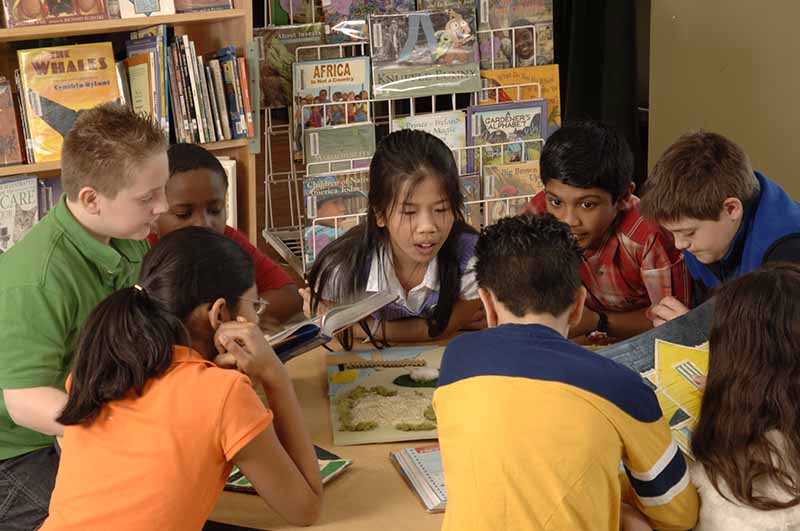 The Trump administration has announced the rescinding of the Deferred Action for Childhood Arrivals (DACA) program. This decision will affect 800,000 young people in our country. Within six months, they could lose their protected status. This will undoubtedly impact students and their families in a profound way.
At Open Circle, we are deeply concerned about how this will affect the way students engage with school, teachers, and their peers. It's important to acknowledge that this decision will have ripple effects that will permeate every facet of a school community since schools reflect the fears, concerns, hopes, and aspirations of the neighborhoods they serve.
It is critical during these times of uncertainty that schools remain places where children and families feel welcomed, safe, and cared for. Equipping our children with skills and tools to talk about and express their feelings is essential to emotional wellbeing. Key to this process is providing time in the school day when students are explicitly taught social emotional learning (SEL) skills and have the opportunity to share their emotions and experiences in a non-judgmental, nurturing environment. Encouraging this skill building and providing this communication channel ensures that children are well cared for and able to stay engaged in school.
Focusing on the quality of relationships is another important way to support your school community. It is important to reassure children and families that the positive relationships they have nurtured within their school community remain strong and unwavering.
As educators, we should be aware that feelings of anxiety, hyper-vigilance, and sadness may arise for many members of our school community.
Here are a few things to keep in mind:
As much as possible, keep the lines of communication open and free-flowing.
Be clear on what your school stands for and reaffirm your mission and commitments to the students and families.
Give grace and empathy when necessary.
Create time in each day for both students and staff members to talk about how they are feeling.
Teach specific coping strategies and give students opportunities to practice.
Provide children with the tools they need to manage their feelings and give them permission to express the range of emotions that will no doubt be present.
Schedule time daily for meditation, calm breathing or reflection through journaling or sitting quietly. These practices can reduce stress and increase focus which supports learning.
Take care of the emotional needs of the adult community. We must first attend to our needs before we can adequately care for the needs of our children.
Share facts about current events as you understand them with students.
Sometimes we think that making students aware of what's going on in the news will make them upset or anxious. Saying nothing may invite rumors and heightened anxiety. Students need to receive and process information with the guidance of caring adults.
Whether or not the rescinding of DACA directly impacts us or people we know, we will all feel the effects of this in our lives. Our children need to know that there are adults who care, and who are willing to support them no matter what. SEL programs such as Open Circle can provide schools with the structure and resources they need to help children successfully navigate challenging circumstances.
Kamilah Drummond-Forrester was named Open Circle's new Director in July 2017. Prior to that she led Open Circle's teacher development programming, which prepares educators to implement and integrate the Open Circle Curriculum. Open Circle is a program of the Wellesley Centers for Women, Wellesley College.