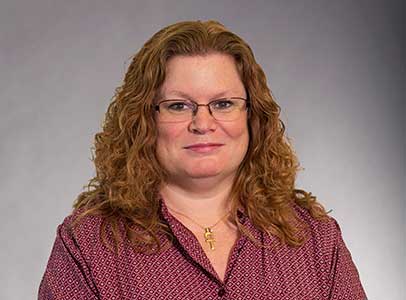 Julie A. Dennehy
Research Associate
M.M., Brandeis University
jd1@wellesley[dot]edu
Julie Dennehy is an experienced research associate working with the National Institute on Out-of-School Time at the Wellesley Centers for Women. She specializes in child and family services. Dennehy has 14 years of experience with early care and education and out-of-school-time practice, research, and policy. Dennehy holds a Masters of Management from the Heller School of Social Policy and Welfare at Brandeis University and a Bachelors degree in Human Services and Child Development from Northeastern University.
Dennehy's recent work includes the Boston Quality Inventory, Boston Family Child Care Study, The Afterschool Program Assessment System, the Massachusetts Capacity Study, the Massachusetts School Readiness Study, Massachusetts Afterschool Research Study (MARS), and Boston Public School Early Childhood Program Study. Past projects also include the Maine Cost and Quality Studies, a two-year inquiry into center-based and family-based child care in Maine, and the New England Workforce Partners for Early Care and Education.
Dennehy is a skilled data analyst, responsible for data analyses for MARS and for the Massachusetts Capacity Study. Dennehy also has extensive experience in professional development in early education and care, and out-of-school time, including guiding an Advisory Group through a strategic planning and writing process which resulted in The Blueprint for Action: Professional Development System for the Out-of-School Time Workforce. Additional workforce-related reports include Evidence for Action: Massachusetts Out-of-School Time Workforce, and Preparing the Early Education and Care Workforce: the Capacity of Massachusetts' Institutions of Higher Education.
Before joining the Wellesley Centers for Women, Dennehy was a policy analyst on child- and family-related issues including welfare reform, child and family development, employment and training, and hunger and nutrition. She was also a VISTA volunteer and Mickey Leland Hunger Fellow with the Congressional Hunger Center. Dennehy has also been an afterschool program director, preschool teacher and residential treatment counselor for children and youth.
See Julie A. Dennehy's Projects