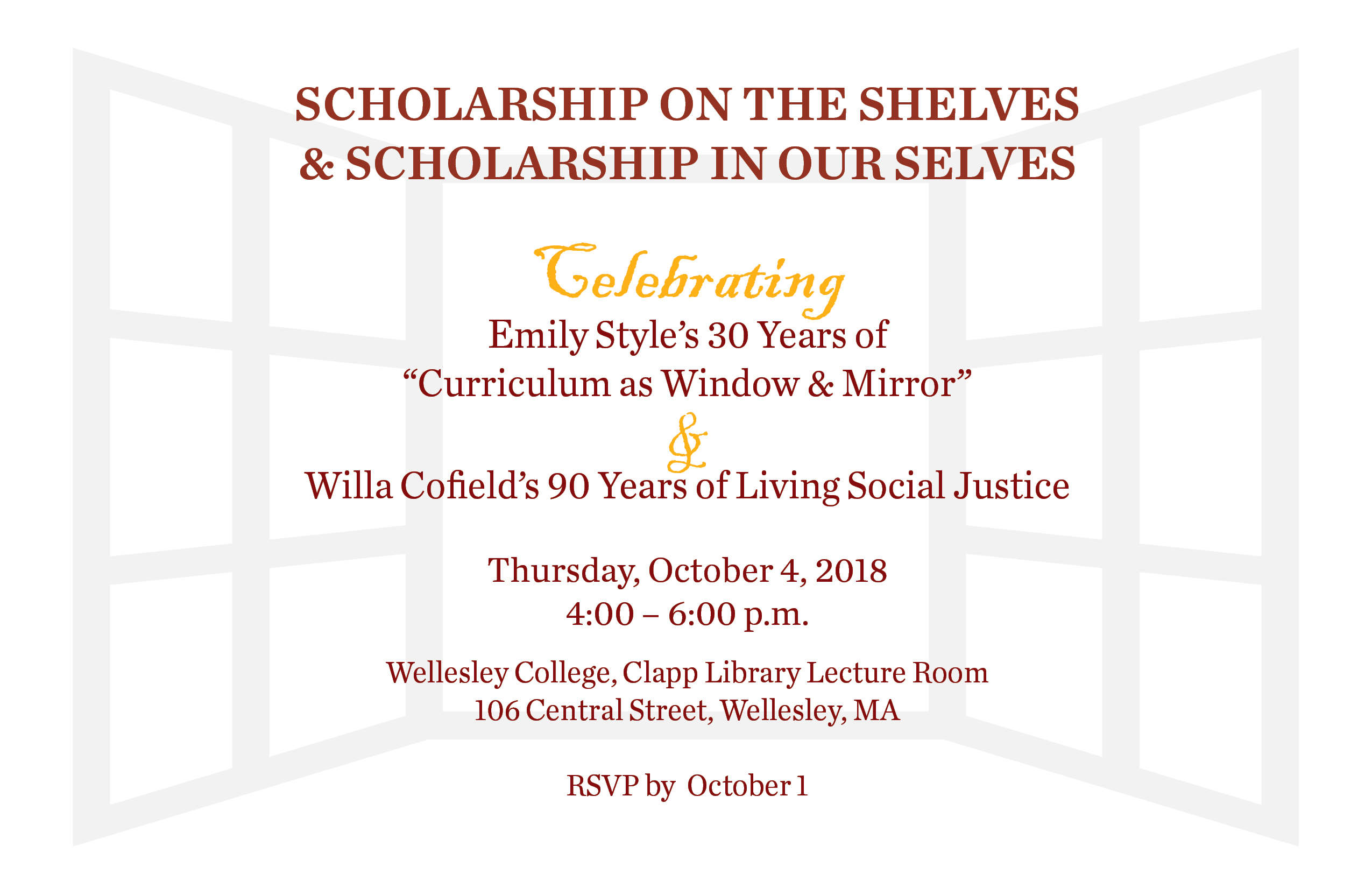 Scholarship on the Shelves & Scholarship in Our Selves
Celebrating
Emily Style's 30 Years of "Curriculum as Window & Mirror"
&
Willa Cofield's 90 Years of Living Social Justice
If the student is understood as occupying a dwelling of self, education needs to enable the student to look through window frames in order to see the realities of others and into mirrors in order to see her/his/their own reality reflected.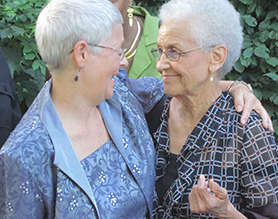 Please join us for testimony and tributes in recognition of the 30th anniversary of Emily Style's 1988 essay, "Curriculum as Window & Mirror," and to celebrate educator, filmmaker, and social justice advocate Willa Cofield's 90th birthday.
Scholar Emily Style's notable paper explores the need for curriculum to function both as window and as mirror, in order to reflect and reveal most accurately both a multicultural world and the students themselves. As a longtime educator and founding co-director of The National SEED Project, Emily has woven this important perspective into her decades of teaching, training, and advocacy.
As a high school teacher in 1963, Willa Cofield and her students watched others challenge racial segregation across the South, inspiring them to mount protests in their own North Carolina community. At age 60, Willa brought her rich personal and professional life experience to the National SEED Project, where she worked for decades training educators to be more equitable and inclusive in all they did.
Refreshments will be served.
Please let us know the names of all in your party by October 1st so that we may plan accordingly.
Questions? Call 781 283 2500
This event is a program of the Wellesley Centers for Women history project, A Half Century of Social Change.
DINNER OPTION: A small group of friends and out-of-town guests will be gathering at The Cottage restaurant in Wellesley for dinner after the program. If you would like to join in, guests will pay for their own orders but can request to be seated together. Call 781 253 5000 and make a reservation as part of the WCW (Wellesley Centers for Women) group.