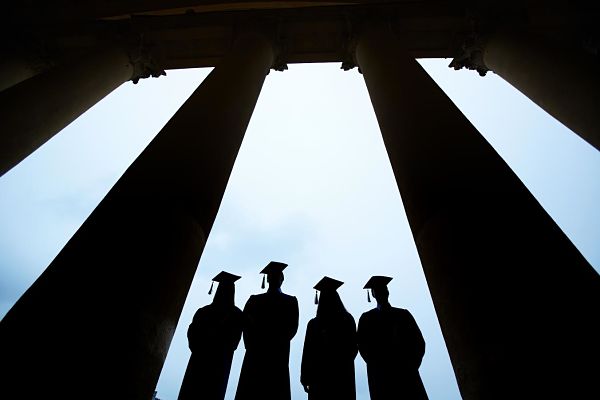 Responding to Sexual Assault on Campus
A National Assessment and Systematic Classification of the Scope and Challenges for Investigation and Adjudication
Principal Investigators: Linda Williams, Ph.D., and April Pattavina, Ph.D.
Co-Investigators: Alison Cares, Ph.D., and Nan Stein, Ed.D.
Funder: U.S. Department of Justice, National Institute of Justice
This was a project of the Justice and Gender-Based Violence Research Initiative of the Wellesley Centers for Women at Wellesley College.
Project Overview:
Title IX requires educational institutions in the U.S. to provide students with an education free from sex-based discrimination, which includes sexual assault and harassment. However, there are many different ways that colleges and universities approach this duty. In January 2016, a research team at the Wellesley Centers for Women began a study funded by the National Institute of Justice to better understand how colleges and universities handle the investigation, adjudication, and sanctioning of sexual assaults. This summary overview highlights key findings from that study, Responding to Sexual Assault on Campus: A National Assessment and Systematic Classification of the Scope and Challenges for Investigation and Adjudication.

The research team gathered data from a national sample of 969 four-year colleges and universities in the U.S. They then interviewed Title IX coordinators and other key informants from 47 institutions. The team identified a wide variety of individual approaches and programs at these many institutions, which address the challenges of responding to sexual assault in different ways. The diversity of responses may also reflect the ever-changing landscape of Title IX, driven by changes in federal guidance and policies, state laws and policies, and the impact of civil suits and judicial guidance emerging from these cases.
Publications:
Presentations:
News:
This project was supported by Award No.2015-IJ-CX-0009, awarded by the National Institute of Justice, Office of Justice Programs, U.S. Department of Justice. The opinions, findings, and conclusions or recommendations expressed in this publication/program/exhibition are those of the author(s) and do not necessarily reflect those of the Department of Justice.