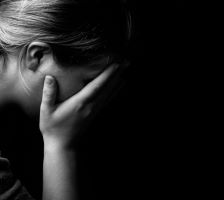 The past decade has seen a significant increase in our understanding of the neurobiological mechanisms of posttraumatic stress disorder (PTSD). This chapter in The Wiley Encyclopedia of Health Psychology examines the possible role the insula—a small region of the cerebral cortex—plays in the etiology and maintenance of PTSD symptoms, particularly in women with PTSD.
Within the context of the neurocircuitry of PTSD, disruption of insula activity is thought to be associated with numerous PTSD symptoms, including deficits in autobiographical memories and interoceptive cues. Moreover, recent findings of altered functional connectivity of insular subregions in women with PTSD point to important neural pathways underlying fear extinction of traumatic memories.
These results may assist in advancing our understanding of current treatment approaches for PTSD as well as aid in the development of new targeted psychological or psychiatric interventions.