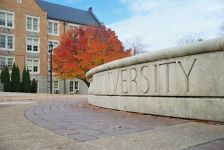 Implementing evidence-based treatments into practice settings requires novel and collaborative methods of adapting treatments to be responsive to the specific contextual and cultural features of various practice settings. This article describes the use of a learning community method of implementation, which brought together campus and researcher stakeholders to adapt a trauma-focused treatment to be offered in university counseling centers. This paper highlights the unique strengths and challenges of serving trauma-exposed students in university counseling centers and can be used to inform implementation in other types of settings as well.
The leaders of this project convened campus and community stakeholders, including counseling center clinicians, administrators, student life professionals, and students, to collaborate with researchers to work toward dissemination and implementation. These stakeholders participated in a learning community that reviewed, selected, and adapted a trauma-focused, evidence-based treatment and other tools for dissemination and implementation in university counseling centers and by other campus professionals.
There were a number of benefits and challenges of using the learning community as a method of dissemination and implementation. Benefits included context-specific knowledge sharing, clarification of the scope of trauma among college students, creation of helpful tools, emphasis on cultural competence, and facilitating connections between professionals. Challenges included balancing flexibility with progress toward project goals and recruitment and retention of stakeholders.
Stakeholder engagement is an integral component of dissemination and implementation efforts. The learning community method allowed for stakeholders to take an active part in adapting a trauma-focused, evidence-based treatment for university counseling centers and can be utilized in other settings to aid in adoption and utilization of evidence-based treatments.