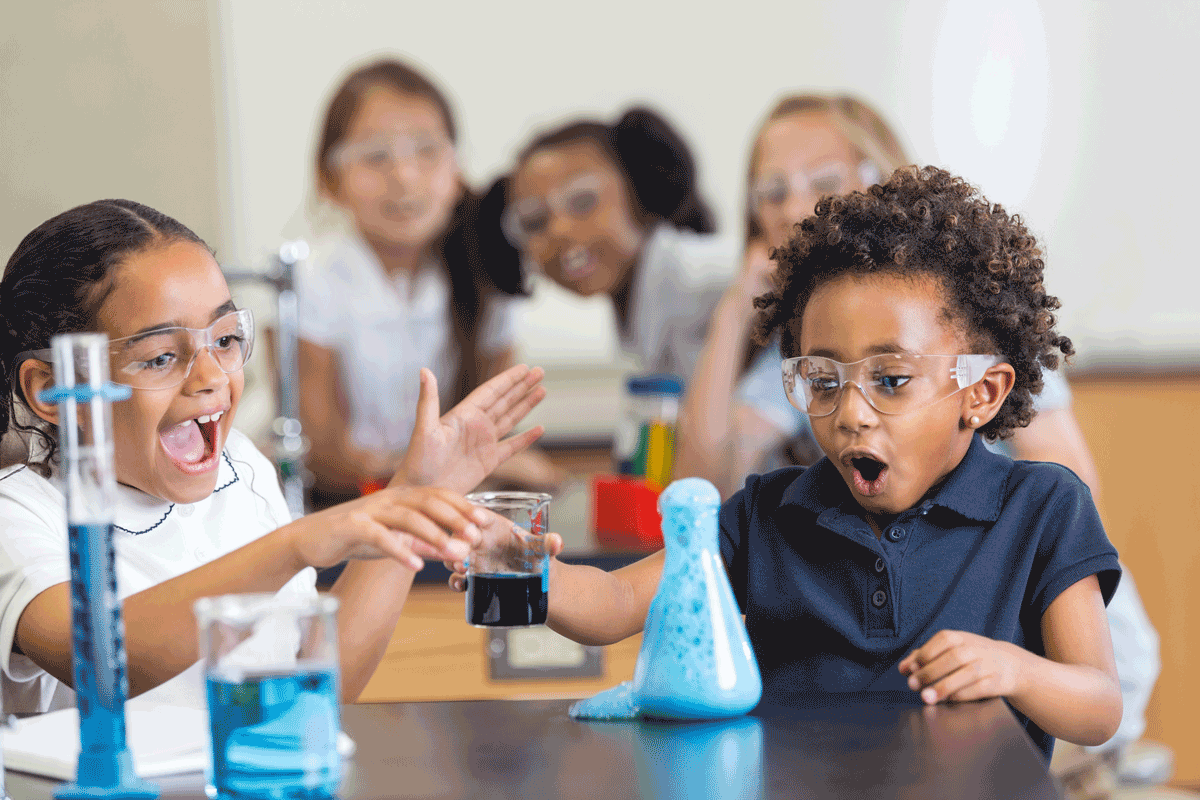 This research brief summarizes findings from an observation study of GEMS (Girls Excelling in Math and Science), a STEM-focused afterschool program for girls. Data was collected during multiple observations of a program for elementary school-aged students in a rural community in the Northeast. The study investigated the behavior, engagement, and emotional state/affect of girls while participating in the program. The observations were conducted by researchers with the National Institute on Out-of-School Time in November 2019 and February 2020 and were grounded in the Science Learning Activation Framework.
The observational data suggest that the GEMS approach stimulated girls' interest and promoted active participation and positive emotional engagement in STEM activities. Although this study is based on a small number of clubs, findings suggest that girls involved in GEMS have the chance to learn key procedures involved in the scientific process. They practiced a wide variety of science behaviors and thought about scientific issues. Girls were proactive in their participation and demonstrated positive affect. This preliminary evidence suggests the GEMS clubs were effectively exposing girls to new STEM activities, sparking involvement in STEM behaviors, teaching STEM content, and creating positive associations with the subject of STEM. All of these elements are key components of "success" in the Science Learning Activation Framework and they suggest an increased likelihood that GEMS girls will continue to seek and pursue opportunities to engage in STEM.
GEMS may therefore offer a promising model for how out-of-school time programs can increase engagement and interest in STEM among an underrepresented population of rural school-aged girls who may otherwise have limited opportunities to: (1) do structured STEM activities outside of school; (2) work together collaboratively with other girls and discover the fun of STEM; and (3) learn concrete information about STEM content, careers, and pathways.