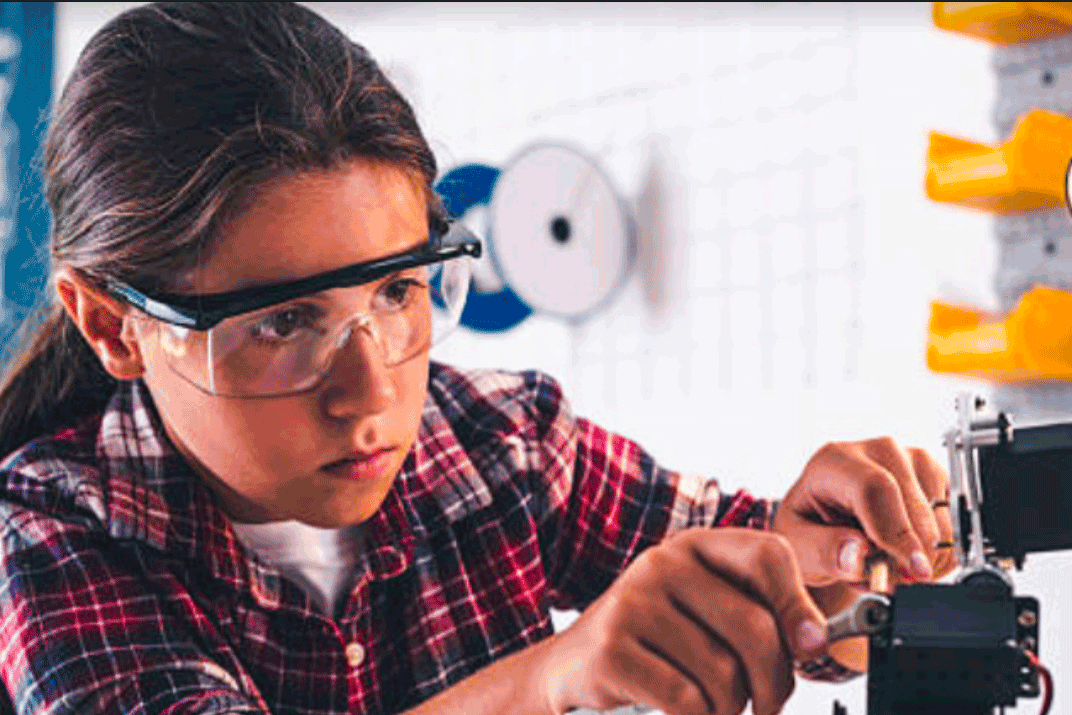 GEMS (Girls Excelling in Math and Science), in partnership with the National Institute on Out-of-School Time (NIOST), is expanding connections to math and STEM identity activities for girls participating in GEMS clubs throughout the Venango and Clarion Counties area, with specific focus on Franklin, Oil City, and Knox. GEMS, with 16 clubs currently operating in Venango County, is a network of hands-on activity-based afterschool STEM clubs that focus on building girls' STEM curiosity, interest, and persistence.
"We are thrilled to have the opportunity to offer deeper STEM learning opportunities to girls, including many who are low-income or underserved," said Laura Reasoner Jones, founder and director of GEMS. "Building on the effective practices we've developed so far, we know this will have a significant positive impact on these girls' lives and on their communities."
With funding provided by the McElhattan Foundation, and under the sponsorship of the Bridge Builders Community Foundations, GEMS and NIOST plan to increase the scope and depth of math-focused and STEM identity-focused activities implemented in GEMS clubs. They will also develop a toolkit for parents so they can be more informed and prepared to best support their daughters' participation in GEMS clubs.
GEMS and NIOST previously collaborated on a research study of two GEMS clubs in Venango County. NIOST found that GEMS girls were actively involved in STEM projects in a hands-on way. In club activities, they engaged in a wide range of science behaviors, such as exploring, experimenting, observing, discussing, using tools, and asking questions. They enjoyed the process of creating, innovating, and solving challenges. They were frequently amazed and joyful about what they were discovering. They were activated by the challenges they confronted and eager to try to solve them and to connect with each other for help when needed.
"Our previous work together helped us formulate strategies for keeping STEM learning strong for rural girls and others during their early experiences in informal STEM learning," said Georgia Hall, Ph.D., director of NIOST. "Now we can use this information to help deepen the math and STEM identity connections to GEMS club activities. This is a really helpful step for girls aspiring toward STEM post-secondary study and STEM-focused careers."
Slated to run through the end of 2022, this project will promote a more complete understanding of how to address the STEM learning needs of rural girls and how interventions such as GEMS that provide comprehensive curricula, activities, and club leader resources may close the STEM participation gap left by lack of transportation, local resources, economic stability, and role models.
"These investments in high-quality activities and parental involvement will continue to support a viable pipeline of STEM students into STEM secondary school classes, college, and career pathways," said Jones. "It is essential for both the girls served and for the future of Venango and Clarion Counties to continue strengthening interest and experience in STEM."
May 1, 2022