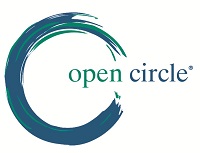 by Nova Biro, M.B.A. and Nancy MacKay, B.A.
September 19, 3012

To the New York Times Magazine Editor:
We appreciate that social-emotional learning is in the public discourse. Our work has demonstrated that students are more successful when schools are safe, caring and highly-engaging learning environments that teach social-emotional skills alongside academics.
To fully realize such benefits of social-emotional learning, however, schools should invest in evidence-based programming and engage every staff member who interacts with children--from teachers to principals to recess monitors--with training on how to model and reinforce effective prosocial approaches. Schools should also enact systems and structures to track and continuously improve social-emotional learning practice and outcomes such as measures of school climate, student behavior, and academic achievement. Just as with math or reading curricula, social-emotional learning is only effective when entire school communities unite around an intentional focus on consistent, school-wide, high-quality program implementation and measurement.
Nova Biro, M.B.A., has served as Open Circle Co-Director since 2009, after joining as Director of Finance and Operations in 2007. She brings to Open Circle more than fifteen years of leadership, program management, partnership, finance and marketing experience from both the nonprofit and corporate sectors.
Nancy MacKay, B.A., is the co-director and training director at Open Circle. Nancy brings a passion for making a difference in the lives of children and a high regard of the role of an educator to her work at Open Circle.
This piece was written in response to The New York Times Magazine article, "Can Emotional Intelligence Be Taught?" by Jennifer Kahn, published on September 11, 2013, which can be found here.