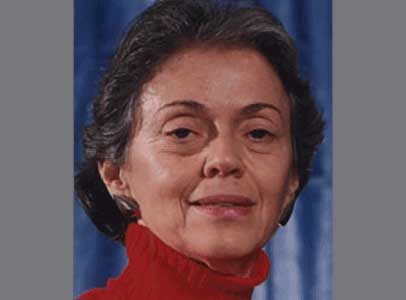 Rosalind C. Barnett
Senior Scholar
Research area: work-family interface, gender similarities and differences, gender stereotypes, obstacles confronting women in the workplace, and ongoing adaptations to an aging workforce
Rosalind C. Barnett, Ph.D. is an award-winning research psychologist, prolific author, and frequent keynote speaker. Alone and with others, she has published over 115 articles, 40 chapters, and ten books, seven with her long-time co-author Caryl Rivers, a professor of journalism at Boston University. She writes a blog for Psychology Today, entitled, "A Woman's Place." Barnett and Rivers are currently working on a new book, Ms. Nice is Cancelled: How women can overcome the need to please and live authentic lives.
Barnett's pioneering research on workplace issues and family life in America has been sponsored by major federal and private-foundation grants, and her work appears in leading academic journals as well as in the popular press. She is a Fellow of the American Psychological Association.
Barnett attended Queens College in New York and received her Ph.D. in clinical psychology from Harvard University. She has held senior research positions at the Center for Research on Women at Wellesley College (now the Wellesley Centers for Women), the Henry A. Murray Research Institute at Harvard University, and the Women's Studies Research Center at Brandeis University.
Barnett has won numerous awards. Most recently, in 2017, she was identified as one of the top 25 work and family researchers in the world, by Brigham Young University. In 2018, Barnett was recognized as a Top Ten Extraordinary Contributor to Work and Family Research Award, by the Work and Family Research Network. Barnett has developed several research instruments, three of which have been translated into foreign languages.
Barnett's research has been funded by the National Institute of Mental Health, the National Science Foundation, and the Alfred P. Sloan Foundation among others. She is often invited to lecture at major venues in the U.S. and abroad, including such countries as Canada, Portugal, U.K., Hungary, Greece, Ireland, and various cities throughout the U.S.