Youth, Media & Wellbeing Research Lab Speaker Requests
The Youth, Media & Wellbeing Research Lab is committed to studying issues related to youth, the media they use, and how media impacts wellbeing. We are pleased to share our research and knowledge with schools, community organizations, parents, and practitioners by presenting at your events. If you would like Dr. Linda Charmaraman, director of the Lab, to speak at your event, please fill out the form below.
These presentations and the research we conduct at the Youth, Media & Wellbeing Research Lab are made possible in part because of grassroots supporters like you! In order for Dr. Charmaraman to speak at your event, we request a speaking fee. These fees support Lab research that aims to improve adolescent digital wellbeing as well as our STEM, Identity, and Wellbeing workshop series offered to middle school students across the country free of charge to families.
We are especially interested in partnering with schools and community organizations for future research on how students, school staff, and families are impacted by social technology use. Speaking fees are negotiable for schools and community organizations that participate in the Lab's research.
NOTE: If you are a member of the media and would like to arrange an interview with Dr. Charmaraman, please contact the external relations department at the Wellesley Centers for Women.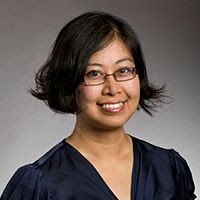 Linda Charmaraman, Ph.D.
Director, Youth, Media & Wellbeing Research Lab
Bio

Speaking Fee Rates: $600-3000 plus travel costs depending on the organization's needs, travel time, and preparation for the speaking event or workshop
Contact Information