Maureen Walker, Ph.D.
Director of Program Development at the Jean Baker Miller Training Institute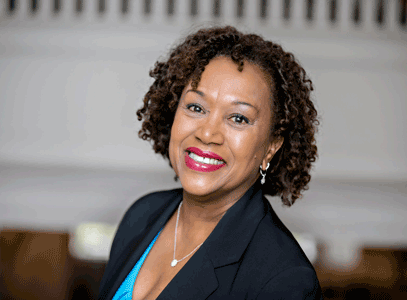 Maureen Walker has served on the training faculty and leadership group of the Jean Baker Miller Training Institute since 1996. In addition to her program development role at JBMTI, she is a licensed psychologist with an independent practice in psychotherapy, career coaching, as well as organizational and leadership consultation. She is also a Senior Scholar at the Wellesley Center for Women. Until 2017, s was associate director in the MBA program at Harvard Business School.
Prior to her graduate studies in psychology, Maureen worked in public education and served as executive director of a women's center that provided career and leadership development training for women. Her passion for helping women to live in empowering relationships provided the focus of much of her graduate and early career work. In addition, her experience as a facilitator and organizer of civic dialogues is reflected in her commitment to applying the conceptual models of Relational-Cultural Theory to the work of healing social and cultural divides.
The author of several working papers in the Stone Center Works in Progress Series, Maureen has also written several articles and textbook chapters. She is also co-editor of two books: How Connections Heal and The Complexity of Connection. In addition to her clinical practice and publications, Maureen conducts workshops nationally on developing relational intelligence in organizations, empowering relational leadership, practicing culturally competent psychotherapy, and connecting spirituality and social activism. Other teaching and publication projects involve exploring linkages between social–cultural identities and relational development, the impact of disordered power relations on mental health, as well as the interface of faith, social justice, and relational practice.
Books Maureen Would Recommend
Miller, Jean Baker (1976) Toward a New Psychology of Women
Wexler, Bruce (2008) Brain and Culture: Neurobiology, Ideology, and Social change
Chittister, Joan, (1998) Heart of Flesh: A Feminist Spirituality for Women and Men
Collins, Patricia Hill (2000) Black Feminist Thought
Cushman, Philip (1995) Constructing America, Constructing the Self
Partial List of Publications
Co-editor, How Connections Heal, Guilford Press, 2004
Co-editor, The Complexity of Connection, Guilford Press, 2004
Contributing Author, Diversity and Development: Critical Contexts that Our Lives and Relationships, Brooks-Cole, 2004
Contributing Author, Diversity in College Settings, Routlege Press, 1999
Contributing Author, The Complete Guide to Mental Health for Women, Beacon Press, 2003
Contributor, Managing Across Difference, M. Gentile, (CD-Rom management training product by Harvard Business School Publishing, 1996)
Racial Identification and Feminism: A Synthesis of Perspectives for a Focused Group Intervention, Cross-Cultural Counseling and Psychotherapy; Roundtable Teacher's College (Published Proceedings of 1991 Symposium)
Author/ contributing author of numerous Stone Center Works in Progress including: