Amy Banks, M.D.
Director of Advanced Training at the Jean Baker Miller Training Institute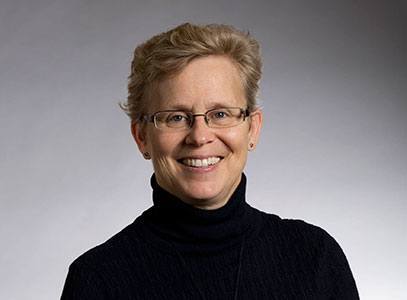 Amy Banks, M.D., has devoted her career to understanding the neurobiology of relationships. In addition to her work at the Jean Baker Miller Training Institute (JBMTI), she was an instructor of psychiatry at Harvard Medical School, she is a Senior Scholar at the Wellesley Center for Women. She is the first person to bring relational-cultural theory together with neuroscience and is the foremost expert in the combined field. Amy is the creator of the
C.A.R.E. Program, an easy to use, practical guide that helps clinicians and laypeople assess the quality of their relationships and strengthen their neural pathways for connection. Amy also has a private practice in Lexington, MA, that specializes in relational psychopharmacology and therapy for people who suffer from chronic disconnection.
After graduating magna cum laude from Tufts University, Amy earned her medical degree at Georgetown University and continued her psychiatric training at the Massachusetts Mental Health Center, a Harvard residency program. Amy was the psychiatrist-in-charge of The Women's Treatment Program, a residential and day treatment program at McLean Hospital based on relational-cultural theory; she was the team psychiatrist for the Victims of Violence Program at Cambridge Hospital; and she was Medical Director for Mental Health at the Fenway Community Health Center in Boston, MA. Over the last ten years at JBMTI, Amy has been integrating emerging neuroscience information with relational-cultural theory. She has spoken throughout the country on "The Neurobiology of Relationship" and has an ongoing passion to spread the message that we are hardwired for connection. In 2011, she was the keynote speaker, alongside Daniel Siegal and Beth Hartman McGilley, on the topic "The Mind and the Relational Brain: The Next Integration" at the conference Feminist Relational Perspectives and Beyond. Most recently, Amy has joined the core group of Harville Hendrix's Relationships First, a small group of prestigious scientists and cultural leaders who promote the idea that "healthy relationships are non-negotiable in a healthy society."
Amy co-edited The Complete Guide to Mental Health for Women, published by Beacon Press in 2004. She has written numerous articles on the treatment of childhood trauma including a popular manual, "PTSD, Relationships and Brain Chemistry," published as a project report at the Stone Center, Wellesley College. She was a co-investigator of the National Lesbian Family Study, a 20+ year longitudinal study (led by principal investigator Nanette Gartrell, M.D.) and has co-authored numerous journal articles describing the findings. Most recently, Amy has been exploring the field of energy psychology as a way to understand how and why connections heal.
Books Amy would recommend:
The Neuroscience of Human Relationships by Louis Cozolino
The Brain that Changes Itself by Norman Doidge
Women's Growth in Connection by Judy Jordan et al.
The Healing Connection by Irene Stiver and Jean Baker Miller
How Connections Heal by Wendy Rosen and Maureen Walker