Women's Review of Books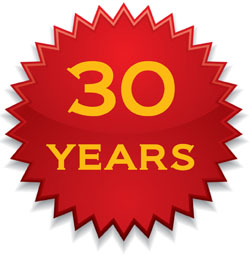 Since 1983 the Women's Review of Books has provided a forum for serious, informed discussion of new writing by and about women. Women's Review of Books provides a unique perspective on today's literary landscape and features essays and in-depth reviews of new books by and about women. Women's Review of Books is published by the Wellesley Centers for Women at Wellesley College, in collaboration with Old City Publishing in Philadelphia, PA.
Contacts:
Subscriptions - handled by Old City Publishing
Publisher - for questions regarding subscriptions, advertising, and distribution

Watch this video interview with Amy Hoffman, editor-in-chief of the Women's Review of Books. Learn about the background history of the publication and how works are selected.
May/June 2013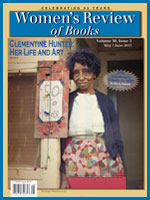 Outside the Outsiders
Clementine Hunter: Her Life and Art
By Art Shriver and Tom Whitehead
Reviewed by Marilyn Richardson

WRB Celebrating 30 Years
Anniversary Tribute from Gloria Steinem

Imagining the Impossible
Irresistible Revolution: Confronting Race, Class and the Assumptions of Lesbian, Gay, Bisexual, and Transgender Politics
By Urvashi Vaid
Reviewed by Bettina Aptheker

Promoting Trans-Literacy
Transfeminist Perspectives In and Beyond Transgender and Gender Studies
Edited by Anne Enke
Reviewed by Cressida J. Heyes

The Voice
Stranger Magic: Charmed States and the Arabian Nights
By Mariana Warner

When Women Were Birds: Fifty-Four Variations on Voice
By Terry Tempest Williams

Reviewed by Rebecca Steinitz

"What Does Henry Want?"
Bring Up the Bodies
By Hilary Mantel
Reviewed by Jessica Jernigan

Field Notes
Faith and Its Elusiveness
By Robin Becker

Essay
Lesbians on the Move
By Judy Grahn

Photography
Hellen van Meene: A Delicate Balancing Act
Photographs by Hellen van Meene
Commentary by Cassandra Goldwater

Always Another Fight
Elsewhere, California
By Dana Johnson
Reviewed by Valerie Miner

Oh Make Me Real!
Clover Adams: A Gilded and Heartbreaking Life
By Natalie Dykstra
Reviewed by Judith Fetterley

Poetry
By Shirley Powers

The History Beneath History
Out of It
By Selma Dabbagh

Of Noble Origins
By Sahar Kahalifeh

Reviewed by M. Lynx Qualey

The Organization
In the Shadows of the Banyan
By Vaddey Ratner
Reviewed by Marianne Villanueva

The Authors of Their Lives
NW
By Zadie Smith
Reviewed by Susan Alice Fischer

A Question of Safety
The Round House
By Louise Erdrich

Flight Behavior
By Barbara Kingsolver

Reviewed by A. J. Verdell

Funny Then, Funny Now
We Killed: The Rise of Women in American Comedy: A Very Oral History
By Yael Kohen
Reviewed by Roz Warren

Who Would Jesus Deport?
Immigration and Women: Understanding the American Experience


By Susan C. Pearce, Elizabeth J. Clifford, and Reena Tandon



National Insecurities: Immigrants and US Deportation Policy Since 1882
By Deidre M. Moloney

"I Am an American": Filming the Fear of Difference
By Cynthia Weber



Reviewed by Katarzyna Marciniak


The Women's Review of Books receives program support from the Massachusetts Cultural Council.