Women's Review of Books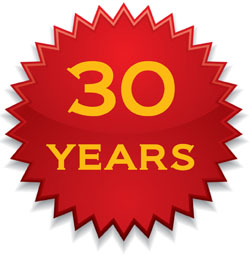 Since 1983 the Women's Review of Books has provided a forum for serious, informed discussion of new writing by and about women. Women's Review of Books provides a unique perspective on today's literary landscape and features essays and in-depth reviews of new books by and about women. Women's Review of Books is published by the Wellesley Centers for Women at Wellesley College, in collaboration with Old City Publishing in Philadelphia, PA.
Contacts:
Subscriptions - handled by Old City Publishing
Publisher - for questions regarding subscriptions, advertising, and distribution

Watch this video interview with Amy Hoffman, editor-in-chief of the Women's Review of Books. Learn about the background history of the publication and how works are selected.
November/December 2013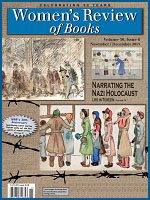 WRB Celebrating 30 Years
A Profound Absence
By Martha Nichols

Intensive Mothering
Home Is Where the School Is: The Logic of Homeschooling and the Emotional Labor of Mothering
By Jennifer Lois
Reviewed by Rachel Tabachnick

The Call of the Almost-Wild
Cooked: A Natural History of Transformation
By Michael Pollan
Homeward Bound: Why Women Are Embracing the New Domesticity
By Emily Matchar
Reviewed by Sarah Blustain

A Deeper Silence
Genocide Lives in Us: Women, Memory and Silence in Rwanda
By Jennie E. Burnet
Reviewed by Jonneke Koomen

The Not-So-Great Generation
What Soldiers Do: Sex and the American GI in World War II France
By Mary Louise Roberts
Reviewed by Jennifer G. Mathers

Revolting Hags and Bereaved Mothers
The Witch in the Western Imagination
By Lyndal Roper
Reviewed by Margaret Hunt

Other Anne Franks
Helga's Diary: A Young Girl's Account of Life in a Concentration Camp
By Helga Weiss
Rutka's Notebook: A Voice from the Holocaust
By Rutka Laskier
Reviewed by Harriet Malinowitz

Good Reads Small and Concentrated
By Trish Crapo

Poetry
By Colleen M. Webster

Cartoon the Lands of My Imagination
By L. Nichols

Trying to Change the World through Sound
Collected Poems
By Naomi Replansky
Faster Than Light: New and Selected Poems, 1996-2011
By Marilyn Nelson
Reviewed by Alicia Ostriker

Interview
"Only Connect": The Creative Nonfiction of Amy Hoffman
By Robin Becker

From Mexicans to Americans
From Coveralls to Zoot Suits: The Lives of Mexican American Women on the World War II Home Front
By Elizabeth R. Escobedo
Reviewed by Catherine S. Ramírez

Serving Her People - And Herself
The Life and Times of Mary Musgrove
By Steven C. Hahn
Reviewed by Melanie Benson Taylor

Objects of Salvation
The Child Catchers: Rescue, Trafficking, and the New Gospel of Adoption
By Kathryn Joyce
Reviewed by Ellen Herman


The Women's Review of Books receives program support from the Massachusetts Cultural Council.