About Us
"A world that is good for women is good for everyone."

(TM)
~Susan McGee Bailey, Ph.D., 1995


Our mission:
Conduct scholarly research and sound action programs with women's perspectives and experiences at the center.
Ensure that this work reaches a wide audience and thus influences public policies and programs.
At the Wellesley Centers for Women (WCW), Wellesley College, we believe that disciplined, relevant research and theory paired with innovative training and action programs are key building blocks for social progress.
Since 1974, WCW has conducted interdisciplinary studies on issues such as: gender equity in education, sexual harassment in schools, child care, adolescent development, gender violence, and women's leadership—studies that have influenced private practices and public policy.
WCW staff members provide professional development for educators, child caregivers, and youth workers that encourage children's social-emotional development and enhance learning environments and safety.
Other WCW scholars have dedicated themselves to the prevention of psychological problems, the enhancement of psychological wellbeing, and the search for a more comprehensive understanding of human development through theory development and research. WCW's international collaborations strive to improve the lives of women and girls across the globe.
Wellesley Centers for Women and Wellesley College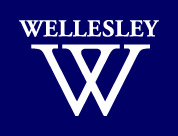 The Wellesley Centers for Women (WCW) at Wellesley College is the largest social science organization in the U.S. dedicated to gender research. The College founded the Center for Research on Women in 1974 and the Stone Center for Development Services and Studies in 1981. The two centers came together in 1995 to form a single organization--the Wellesley Centers for Women.
The Centers offers five internships for Wellesley College students, providing meaningful research experiences. WCW also employs dozens of the College's students each year to work in a variety of program support roles. A few WCW researchers and scholars at WCW teach Wellesley College courses or in the Madeleine Korbel Albright Institute for Global Affairs.
Wellesley faculty and students also benefit from WCW's NGO status and can participate in the annual United Nations Commission on the Status of Women meetings in New York City. WCW scholars occasionally collaborate with faculty and students on special initiatives and programs--planning seminars, hosting guest speakers, and networking building. WCW Lunchtime seminars held several Thursdays during the fall and spring semesters are open to the College and greater community.
Funding for WCW's work comes from federal, state, and local government agencies, private foundations, the Centers' endowment (managed by the College), individual donors, and Wellesley College. WCW receives 2-4% of its net revenues, plus essential infrastructure, facility, and governance support from Wellesley College.
WCW has close and special ties with two Wellesley College programs: The Stone Counseling Services and the National HERS Project.
Since its founding in 1981, the Stone Center has maintained close ties with the College's Counseling division—known as the Stone Center Counseling Service. The work and theoretical focus of the Stone Center are incorporated into the clinical work and programs of the Counseling Services which are directed to the mental health needs and overall psychological wellbeing of Wellesley College students. The Counseling Service is a part of the Division of Student Life and reports directly to the Office of the Dean of Students.
Wellesley College office of the Higher Education Resources Service (HERS) has been housed in the original Center for Research on Women building (Cheever House) since 1976. HERS programs are designed to improve the status and opportunities of female academic professionals and are attended by 50 women from across the country each year.