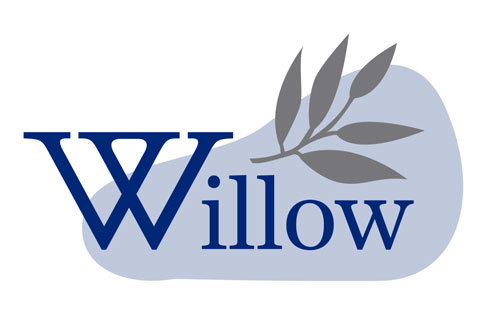 Welcome to Willow!
Willow is an online program for Wellesley students who feel overwhelmed or stressed. Students who use Willow will learn evidence-based strategies to improve their mood and manage stress with the aim of preventing future depressive episodes.
More about Willow
Willow is an online program aimed at helping Wellesley students learn strategies to effectively manage stress, low mood, and feeling overwhelmed. The 14-module program is completely self-directed, and you can spend as much or as little time on the program as you wish.
Willow includes information and exercises on:
Tracking your mood
Reviewing goals that align with your personal values
Engaging in planned activities
Reframing thoughts that are getting in the way; and
Improving interpersonal relationships
Willow is adapted from an evidence-based program called CATCH-IT. Wellesley students, staff, and faculty were involved in every stage of Willow's development.
Any Wellesley student can use Willow! If you think that learning new ways of managing stress, low mood, or feeling overwhelmed could help you, then give Willow a try!
Willow is not a substitute for treatment. Therefore, if you are struggling with worsening feelings of depression, anxiety, or other mental health concerns, please reach out to the Stone Center (phone: 781-283-2839; email: counseling@wellesley[dot]edu).
FAQ
I'm busy! What's the time investment?
Willow consists of 14 modules that take approximately 10-15 minutes each, and it's okay if you decide you do not want to complete the entire program. You will have access to Willow for three months unless you request continued access. You can work on the program at your own pace.
Will I hear from the Willow team?
Once you click on the link to start the program, we hope you will feel comfortable meeting briefly with one of our staff for a quick check-in so we can tell you about the program and how it works best. But you can also choose to work on the program without meeting with us first.
Additionally, we will send you optional surveys at the beginning and end of the Willow program. These surveys help us learn how to improve Willow for future Wellesley students. There is a possibility that you'll receive an email from us after completing the optional survey with further information on resources available to you.
What are the expectations if I sign up?
You can use Willow on your own terms! We encourage you to use as much of the program as is helpful for you and to work through the modules from the beginning. The skills build on one another. You will receive weekly reminders to log on to Willow, but please feel free to opt out of these emails at any time.
Who has access to the information users enter into Willow?
As part of the program, you will be invited to enter responses regarding your mood and day-to-day life. The purpose of these open response items is to help you reflect on your personal experiences in the process of learning Willow strategies. We will not be actively monitoring your responses. At any time throughout the program, if you notice that you are struggling with worsening feelings of depression or anxiety, or have other mental health concerns, you should reach out to the Stone Center at 781-283-2839 or call 911.
Your email address is connected to your Willow account, and therefore, any information that you enter into the program. However, the information that you enter into Willow will not be shared outside the Willow team. Having your email connected to your Willow account allows us to send you a link to the program and the optional surveys. After three months when your access to Willow ends, the connection between your email address and your Willow account will be dissolved. Once you are no longer active with the program, there will be no way to connect any information from Willow to you. Any data we present about Willow usage, safety, and acceptability will be aggregated with no individual users identified in any way.
"I think I became a lot more self-aware [after using Willow]."

"It's good to know there's a medium between Stone Center and nothing."

"It was nice to see [in the Willow modules] that lots of other people have those same struggles that I have gone through."

"I think [Willow] would be a good thing to have [for first years] …just knowing it's in their back pocket throughout the year."

"I think hearing the stories of other students and being able to write down my thoughts with prompts was really really great!"

On what the participant found most relevant: "The examples! I really resonated with the examples on conflicts with family, adjusting to college, and communicating with professors."

"The interactive parts of the [Willow] modules were very enjoyable for me! I also enjoyed being able to see my answers later on."
Have more questions? Email us at willow@wellesley[dot]edu
Getting started with Willow
Hello and thank you for your interest in the Willow program. My name is Katherine Germak and I'm a clinical social worker on the Willow team. Before you get started with the program, I'd love to chat with you for a few minutes about the program and how it could be helpful. I know it can feel very intimidating to speak one-on-one with someone you don't know but I want to explain why we ask students speak with us before starting the program.
There is a lot of research on digital interventions that shows if you just make a program available for people to use, the program isn't as effective. However, if you attach the program to some sort of human contact, the program works much better. We want to have this conversation with you to talk about your goals for using the program and to address any potential barriers so that you're more able to overcome these barriers when you encounter them. We call this brief conversation as a motivational interview.
Please select some times below that work for you and if none of the below times work for you, please send me an email and we can figure out a time when we're both available!