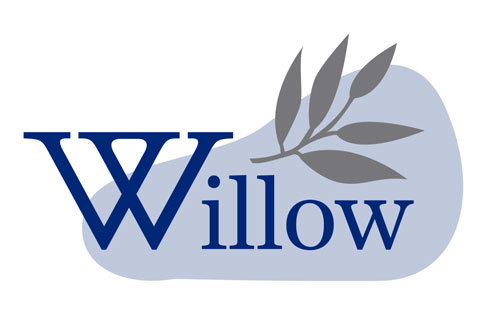 Welcome to Willow!
Willow is an online program for Wellesley students who feel overwhelmed or stressed. Students who use Willow will learn evidence-based strategies to improve their mood and manage stress with the aim of preventing future depressive episodes.
More about Willow
Willow is an online program aimed at helping Wellesley students learn strategies to effectively manage stress, low mood, and feeling overwhelmed. The 14-module program is completely self-directed, and you can spend as much or as little time on the program as you wish.
Willow includes information and exercises on:
Tracking your mood
Reviewing goals that align with your personal values
Engaging in planned activities
Reframing thoughts that are getting in the way; and
Improving interpersonal relationships
Willow is adapted from an evidence-based program called CATCH-IT. Wellesley students, staff, and faculty were involved in every stage of Willow's development.
Any Wellesley student can use Willow! If you think that learning new ways of managing stress, low mood, or feeling overwhelmed could help you, then give Willow a try!
Willow is not a substitute for treatment. Therefore, if you are struggling with worsening feelings of depression, anxiety, or other mental health concerns, please reach out to the Stone Center (phone: 781-283-2839; email: counseling@wellesley[dot]edu).
FAQ
"I think I became a lot more self-aware [after using Willow]."

"It's good to know there's a medium between Stone Center and nothing."

"It was nice to see [in the Willow modules] that lots of other people have those same struggles that I have gone through."

"I think [Willow] would be a good thing to have [for first years] …just knowing it's in their back pocket throughout the year."

"I think hearing the stories of other students and being able to write down my thoughts with prompts was really really great!"

On what the participant found most relevant: "The examples! I really resonated with the examples on conflicts with family, adjusting to college, and communicating with professors."

"The interactive parts of the [Willow] modules were very enjoyable for me! I also enjoyed being able to see my answers later on."
Have more questions? Email us at willow@wellesley[dot]edu
Getting started with Willow