Women's Review of Books 30th Anniversary Testimonials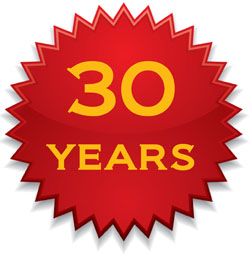 Gloria Steinem on Women's Review of Books:

"I don't know when the literary establishment will wake up and realize how much more interesting it would be to include the female half of the writing and reading public in all its diversity, but when those arbiters of taste do wake up, they will have to subscribe to the Women's Review of Books. Then they will have to read thirty years of back issues to see what they've been missing."
-- Gloria Steinem
feminist, journalist, activist, and co-founder of Ms. Magazine.

An Ode to Women's Review of Books


Happy 30th Anniversary, Women's Review of Books! Break out the champagne! I celebrate you with these lyrics adapted from Stephen Sondheim:
You've run the gamut from A-Z
Three cheers and dammit, c'est la vie….
You're still here!
I think I now owe ASCAP $124,000 in royalties.
But dammit, WRB, you're worth it! I look forward to your arrival with the same anticipation I used to feel for Sinister Wisdom or Conditions. I once told Adrienne Rich that I got a lot of one-liners from her essays. She looked bemused. But truly, her analysis was the deep backstory for much of my feminst comedy. Her voice gave me confidence that I was not alone.
And WRB, you keep the tradition going. Your reviews keep me up to speed on current scholarship, lead me to books I would have missed, and introduce me to women writers and thinkers whose long-form, patient, thoughtful parsing is a steady balm or annoying burr—but either way a pleasure in a short-format world.
Despite my darling Kindle—a must for a traveling comic like myself—I still get too many magazines. My galpal will tell you. I've been thinking of having them delivered to friends' houses, so I'd visit them more often. But then the quarterly people might be pissed at the weekly people. Or the weeklies would be jealous of the monthlies.
But I'd never do that to you WRB. I want you sitting pretty in my living room, or wide open on the bed. I'm glad you got through all those thirty years and glad you're still here.
-- Kate Clinton
Award-winning political humorist, family entertainer, writer, blogger, activist, performer


Anita Diamant on Women's Review of Books:


I read Women's Review of Books to learn about what's beyond my horizon: African women's fiction, biographies of women whose names I would never otherwise know, poets who ambush me with new ways of seeing and saying.
I don't have time to read all the books I discover in WRB, but at least I know they exist, and that women continue to explore and enlarge our universe.
Happy Anniversary, Women's Review of Books!
-- Anita Diamant
Author of The Red Tent, Day After Night, and many other works of fiction and nonfiction

As Long As It Takes


Months can go by when I don't read The Women's Review of Books, as deadlines, life urgencies, and sundry trivialities keep my to-read pile dusty and towering. I've realized that these are periods of malnutrition; when the intellectual and imaginative body is leached of something essential. But WRB is a steadfast friend:solid, physical, real—a beacon, a hand held out, a reminder, a bridge; it arrives to be rediscovered and reabsorbed. In its pages I've kept up with old friends, made new ones, forged connections, found reassurance and a kinship of ideas, lives, and spirits; a shared history. The mainstream media has consigned much of what is found here to its margins and rendered it undiscoverable to many. And yet, WRB has outlasted many other publications—journals and magazines, literary reviews from print to digital. It has kept the flame burning; the quality consistent and engaging; the community strong and vibrant. We owe its publisher, editors, writers and reviewers, supporters, patrons, advertisers, and subscribers a great debt. Here's to thirty more years. Or as long as it takes.
-- Carole DeSanti
Vice President and Editor at Large, Viking Penguin, and author of The Unruly Passions of Eugenie R.

A Feminist Superbooster


I can remember seeing Women's Review of Books on the top of the teetering tower of books on my mom's bedside table when I was a little girl. When it dropped through the mail slot of our home in Colorado Springs it was like a superbooster of feminist literary life—the kind mostly absent from day-to-day life in our conservative environs. My mom settled into read it with a palpable pleasure—a cup of tea, a smile on her face, a chance to immerse in the world as it should be, where women's voices, ideas, scholarship, were taken seriously.
When my first book, Perfect Girls, Starving Daughters (2007) was reviewed within those beloved pages, I felt I had made it. I had appeared on the Today Show, gotten a big book deal from a major publishing house, and all the other shiny baubles of the literary life that I'd been lucky enough to enjoy, it was being reviewed in Women's Review of Books that signaled most loudly to my mom that I was a real, bonafide writer. For my part, I was proud and deeply honored. The review was long, thoughtful, comprehensive. There are few places where a writer's work is discussed with this kind of intention and care.
Which is why, even though I came of age during the rise of feminist blogs, I see such a huge value in the kind of long form, literary feminism that Women's Review of Books embodies. A blog post on some pop culture phenomenon may be entice a teenager in Denver into learning more about feminism, but as she continues to develop her feminist identity and literacy, blog posts won't be enough. She needs honest, wandering conversations with feminist friends. She needs books—nonfiction and fiction alike—to help her re-imagine the female life. And she needs Women's Review of Books to serve as her guide to the deeper layers of feminist consciousness.
-- Courtney Martin
Author, speaker, blogger