By Robin Becker

Four new poetry books make good fall and winter reading. I recommend them for the insights they offer into women's lives, and their rich imagery and wisdom. While very different from one another in style and tone, each book includes poems that I found musical and memorable. See what you think.


Many of the poems in Andrea Cohen's Furs Not Mine take as their subject the loss of a beloved parent. In stark, short lines, Cohen sculpts away the inessential, leaving a spare commemoration of the intimacy mother and daughter shared. "The Committee Weighs In" works its magic in 42 syllables:
I tell my mother
I've won the Nobel Prize.
Again? She says. Which
discipline this time?
It's a little game
we play: I pretend
I'm somebody, she
pretends she isn't dead.
The game Cohen imagines between mother and daughter betrays deep sorrow behind rueful wit. She incorporates contrasting tones with the light touch of colloquial diction; the brevity of the poem sharpens both tragic and comic elements. Cohen's acerbic wit leavens her poems and refreshes a subject with which every poet grapples—loss. Some of these short meditations read like Buddhist koans and may remind readers of the poems of Jane Hirshfield.

In The Gaffer by Celeste Gainey, readers get an inside look at this talented woman in a man's profession, who declaims as a child in "best boy" that "When I grow up, I'm going to be a man." I especially enjoy poems showcasing Gainey's gutsiness on the job, as in these lines from "between takes":


Me in my 501s & Mighty Mouse T-shirt

20 feet up, work gloves & pliers protruding,

the brute arc light I tend sputters and hisses

beside me. Like that famous New Yorker cover

showing the world as seen from 9th Avenue—

the land of make believe rises up

to swallow me whole.

Scary and exciting, the gaffer's job involves creating a believable scene by manipulating lighting equipment. Here, to light a scene in Martin Scorsese's Taxi Driver, she wears a shirt emblazoned with Mighty Mouse. From the speaker's perspective, high in the air, she merges cartoon, graphic design, film, and lighting; the poem builds to a dangerous "swoon."

A traveling naturalist based on Cape Cod, Elizabeth Bradfield writes, in Once Removed, of the year-round dangers experienced by Provincetown's fishing fleet, and of seasonal encounters with bears, birds, and whales. She also takes readers on the far-flung journeys she undertakes as guide for tour groups. In the following excerpt from "Getting Out," Bradfield describes skijoring—cross-country skiing behind a sled dog—in Alaska as both an activity done for its own sake and as transportation:

… at last

I was in this February

air silent of most birds, not

in Anchorage's Tacoma-ness, its

five-lanes and conveniences, but



on skis, in the mountains, an old dog

pulling me toward a cabin of logs,

its weather door a thorning of nails,

point out, to deter bears.



Bradfield's image of the "thorning of nails" showcases her acute observational powers. In this poem, as in others, I feel the tremendous pull of the wilderness set against the "conveniences" of urban life. A lover of extreme landscapes, Bradfield travels to areas where few others venture. I recommend going along with her as your tour guide to literal and metaphorical places.



Natasha Saje, a lover of words, creates an abecedary in her newest collection, Vivarium (the title refers to an enclosure used to study plants or animals.) Although we might expect 26 poems, she includes fifty. Certain letters require more than one poem, such as D, which has three, and S, which requires four. Saje's enthusiasm for language threatens to overpower the "containers" she builds to hold it: letters, notes, lists, litanies, and nonce forms fill these pages. The marvelous sonnet below, filled with musical double-trochees, gives some idea of the wide-ranging pleasure you'll find here. Who can resist a love poem that dances the hoochy koochy?


O how we hanky panky harum

scarum in our happy home, dancing hoochy

koochy. Sure, it makes for hugger mugger

but we give a hoot for happenstance.

The yard is full o' hound and hares; the door

adorned with harlequins; in the closets, hand-

me-downs. If Hammurabi and his Queen come

by we won't be hoity-toity, we'll

offer haggis or humble pie. Our bed

floats on hocus-pocus (our corpore

wholly habeas) and the kitchen hums

a hymn, Hail to Higgledy-Piggledy.

If the world can't call our hurly burly hunky

dory, let it hara-kiri if it dares.


Vivarium is a veritable hothouse of styles, forms, declarations, and stories. I came away delighted by Saje's inventions, wondering what she would come up with next.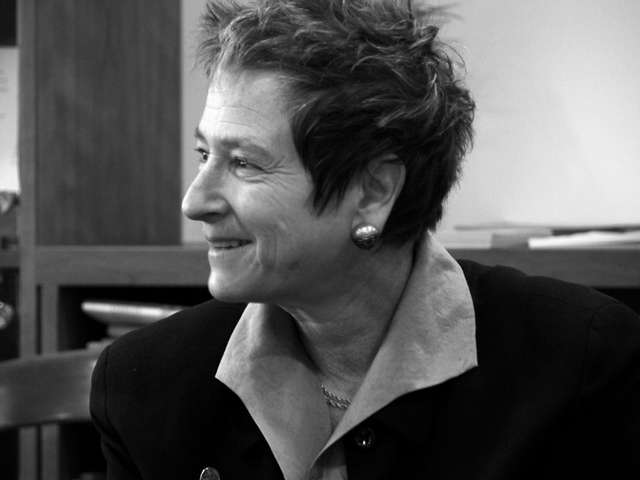 Liberal Arts Research Professor of English and Women's Studies at Penn State, Robin Becker has published five books in the University of Pittsburgh Poetry Series, including her most recent, Tiger Heron. She writes the poetry column Field Notes for Women's Review of Books, where she has long served as contributing and poetry editor.