By Leslie Lawrence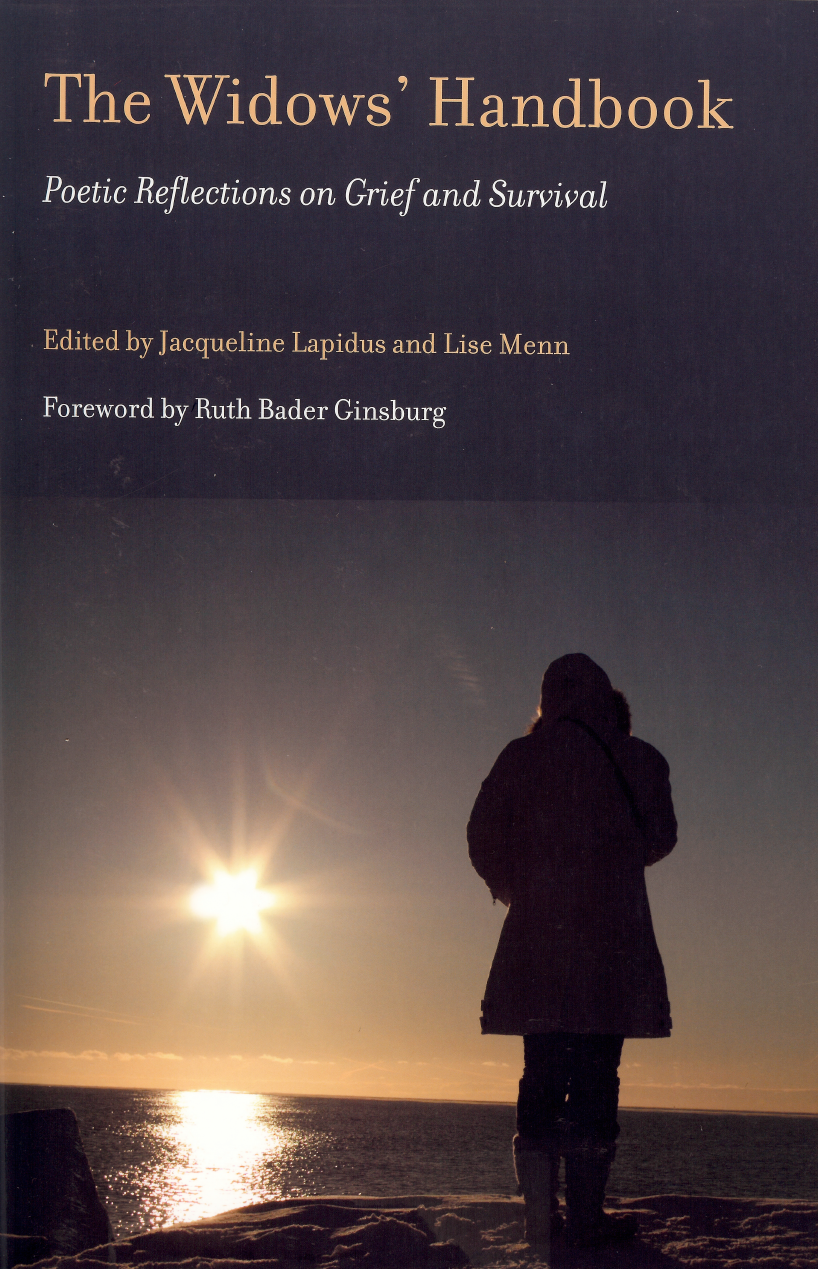 A fascinating aspect of The Widow's Handbook is that it has spawned a community. The printed book is enhanced by a website that includes discussions, videos, and listings of readings and events. Will this community grow into a movement that will raise consciousness about the stigma, social isolation, and financial hardships that plague widows (far more than widowers)? That remains to be seen.
Certainly the variety of perspectives the book offers is welcome. One woman is nine months pregnant when her husband dies; another learns, soon after her husband's death, that he was a criminal. In the poem "Apart," by Aline Soules, the speaker explains that the organs of her beloved now give life to another. Like many themed volumes, this one is uneven and repetitive—yet most of the entries are deeply felt; many are unflinching, some shockingly so; many are searingly, exquisitely painful. Some, fortunately, are refreshingly irreverent or plain old hilarious.
As a widow myself, I found that many of the experiences resonated deeply. I laughed out loud at "The Machines," by Jacqueline Kudler, as she lists mechanical failures (grill ignition, refrigerator condenser, double oven, upright freezer), all occurring within a month of her partner's death. I was moved by Ellen Peckham's "Remorse," in which the speaker regrets washing her hands and with them the remnants of her husband's tears and the oil from his hair. Here's the opening of "Shoes," by Holly Zeeb, with its poignant double entendre in the first line:
I'm tying the mates together

each to each: piles of sneakers,

work boots, ski boots,

loafers…

A furtive mission,

This disposal of effects
I particularly love the poems that try to reconcile the widow's continued aging and the deceased's still-young face, as well as this counterexploration in Florence Weinberger's "I Seek You in the Faces of Old Men":
I seek you in the faces of old men,

Shout into their ears, scale their craggy cheeks…

These old men teach me who you might have become.

Some hold my elbow when we walk,

Say I am still beautiful.

We gentle each other.

Slower to judge, we make slow love.

We don't give up easily.

I would love you better now than I did.
Among the many curious things about The Widows' Handbook is its title. Nearly forty years ago, the feminist linguist Robin Lakoff alerted us to the ways paired terms—such as woman and man, spinster and bachelor, widow and widower—are rarely used in parallel fashion, perpetuating insidious inequalities between the sexes. How odd then, that this volume's editors, longtime feminist Jacqueline Lapidus and linguist Lise Menn proudly claim that identifier.
It would be nice to think that the gross differences in the use of the words "widow" and "widower" have vanished or at least substantially decreased. Alas, as recently as 2012, an article in The Guardian was headlined, "Women and men are still unequal—even when they are dead." The piece goes on to note, "The word 'widow' appears in newspapers up to fifteen times more frequently than 'widower,' a discrepancy suggesting that women are still defined in terms of their relationships to men." As an egregious but amusing example, the Guardian quotes another British paper's headline: "Widow must rehome 13 cats or face 20,000 fine." The implication is clear. Furthermore, states the Guardian, less lightheartedly, "When the death of the first female soldier killed in Afghanistan was reported in 2008, her husband was typically referred to as her husband and not her widower; the term war widower seems to barely exist."
A case could be made that the editors and contributors of The Widows' Handbook are using the word subversively, the way members of oppressed groups sometimes reclaim labels used against them. Many of the entries use "widow" in titles that imply an uneasy relationship with the term: "Widow's Lament"; "The Widow of Few Tears"; "The Widow Decides to Get a Cat"; "The Widow Turns Down A Date." And some of the poems explicitly take issue with the label. The editors themselves comment in their Introduction, "The title of the book is only partly ironic" (italics mine)—although they may be referring not to "widow" but to "handbook." They continue, "[F]ew songs, stories or legends show us how to behave and survive as contemporary widows, our status often diminished as single women in a coupled society."
Indeed widows face challenges different from those widowers deal with, justifying a "widows'" anthology; however, the great majority of the pieces deal with issues parallel to men's: grief, disorientation, longing, remorse. In any case, thankfully, this hefty volume (hardly handbook sized) does not attempt to prescribe behavior or strategies for widows. One of its many strengths is that no one tries to tell how it is or should be for anyone but herself—although several writers seem to agree that certain sorts of comments from well-meaning others are particularly unhelpful. For this alone, the book is worth buying.
As for lesbian widows, despite the editors' efforts to be inclusive, I noticed only a couple by these women out of roughly one hundred pieces. This can't be blamed on the relatively recent possibility of gay marriage, because the editors explicitly encouraged submissions from widows outside the common definition of the term. Indeed, one way the anthology does subvert the term "widow" is by widening its scope: the book includes at least one author who lost a partner who was married to another woman, and another who mourns an ex-husband. Still, the dearth of lesbian voices is both baffling and unfortunate.
My women friends, both married and single, often describe their men as, at best, "from another planet," and more often as "clueless," "hopeless," or even "good mainly for moving heavy furniture." When I read the paper or listen to the news, men are often depicted as brutes. In contrast, most although not all of reflections in this volume perpetuate the notion that heterosexual marriage affords women the deepest possible pleasure and satisfaction. Could it be that, like many myths, this one is largely true? If so, the volume serves as a powerful corrective to the satirical treatment of men so common in the kind of popular culture I consume. Alternatively, the contributors to The Widows' Handbook are a self-selecting group: they may be mourning the loss of the kinds of relationships the rest of us wish we'd been lucky (or evolved enough) to have.
There are countless treasures here. Whatever we feel about that w-word, The Widows' Handbook is a major contribution, enlarging our understanding of how we love, remember, endure, thrive and wither—coupled and uncoupled.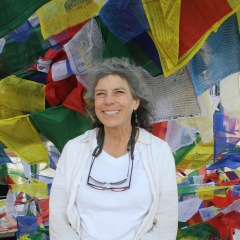 Leslie Lawrence is a writer who coaches writing workshops and individuals. She can be reached at leslie.lawrence50@gmail.com.