By Bettina Aptheker


A man who lost the popular vote for the presidency by 3 million votes now sits in the White House. It is shocking and instructive to think about the fact that so many mostly white men (and women) were willing to vote for a man who is clearly so emotionally unstable and volatile, rather than for a competent woman. Some on the white left, especially some white men, relentlessly attacked Hillary Clinton even after she won the nomination, and even after Trump's character and platform were perfectly clear. This was unfortunate. In the end it discouraged some people from voting at all. We all need to learn from this. A united coalition of everyone based on progressive, antiracist, and democratic principles is imperative. There is no room for ego, and no room for misogyny.


Trump and his inner circle represent a hypermasculinist, white supremacist, anti-Semitic throwback to an imagined 1950s when America was "great." This is a vicious falsification of that era: the Rosenbergs were executed in 1951; segregation was in full force; Confederate flags flew unfettered; Emmett Till was lynched; Communists and anyone remotely on the left were hunted, fired, and jailed; gays and lesbians hid terrified in the shadows. Women experienced massive forms of discrimination in employment, wages, and education, and suffered domestic and sexual violence in silence. US imperialism held almost unchecked reign, and immigration was selectively and severely restricted. Roy Cohen, the red-baiting Senator Joseph McCarthy's chief counsel, was one of Trump's mentors!

Today Latin@ and Islamic communities are at the cutting edge of the violence and fear created by executive orders that are flying off Trump's desk with frightening rapidity against every imaginable moment of progressive reform. This is clearly a strategy of "shock and awe" to paralyze resistance. So far the strategy has failed, even as tens of thousands of people are suffering, Immigration and Customs Enforcement (ICE) raids sweep across the country, Jewish cemeteries are desecrated, Standing Rock has fallen, and the planet itself is in mortal danger.

The growing disclosures of direct links, before the election, between key members of the Trump campaign staff and ambassadors and intelligence officials from Putin's Russia suggest the extent to which this was a calculated and deliberate interference in the US election. As more of this intrigue unravels we may eventually get an independent investigation, which would hopeless compromise Trump himself and his administration. Regardless, the unholy alliance between Trump and Putin is ominous.

The resistance to Trump has been magnificent: on the day after the inauguration, 3 million people participated in women's marches across the US and even the world. When the president signed his executive order prohibiting the entrance of refugees and people from seven predominantly Muslim countries, even those with green cards and permanent residence status, thousands instantly appeared at airports to protest; the Ninth Circuit Court blocked the order; hundreds of thousands of dollars poured into the ACLU and other progressive groups; and universities, churches, synagogues, and entire cities declared themselves sanctuaries. During the congressional recess in the third week in February, thousands of constituents jammed their representatives'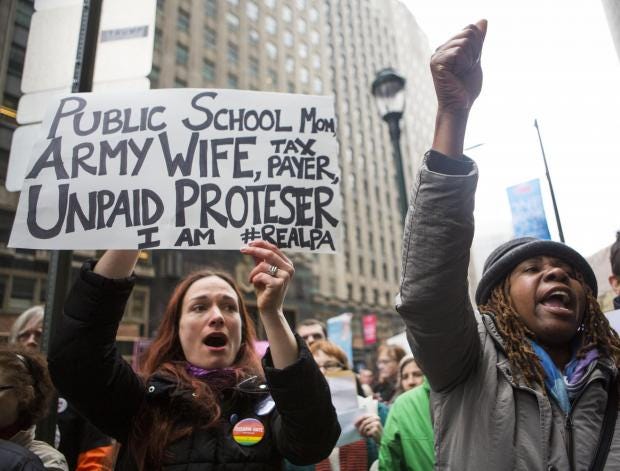 town meetings, and although many Republicans tried to initially dismiss them as paid demonstrators, the charge had no credibility. Still, most Republicans in Congress remain impervious, or perhaps agree, with Trump's political thrust—even those who may privately feel appalled by his complete lack of morality and judgment.

It is very important to develop an accurate assessment of the situation, surreal as it is. For example, contrary to what some have asserted, we are not living in a fascist state, although there are protofascist elements within the Trump administration. Among them are Steve Bannon, the White House chief strategist and former Breitbart News editor, and member of the self-termed "alt-right." There is Stephen Miller, a senior advisor to the president and a protegé of the right-wing ideologue, David Horowitz. Miller was communications director for Alabama Senator Jeff Sessions before Sessions's appointment as attorney general. Sebastian Gorka, Bannon's deputy strategist, is the third member of this triumvirate. According to the Washington Post, Gorka describes himself as "irregular warfare strategist." He is a military and intelligence analyst with ties to neofascist movements in Europe.

Still, the US is not a fascist state because democratic freedoms remain open to us: freedom of assembly, freedom of speech, and freedom of the press. That Trump has been especially vicious in his attacks on the press should be of serious concern, especially when shockingly he referred to those in disfavor, e.g. the New York Times, the Washington Post, the Los Angeles Times, and CNN as "enemies of the people." Perhaps he doesn't know it, but as the New York Times pointed out on its front page pointed out on its front page, this is what Stalin called those whom he planned to purge and execute. The claim to "alternative facts" and the continuing barrage against the media endangers the First Amendment, but so far it holds firm. Newspapers and media agencies have continued to publish courageous critiques and damning editorials. Most importantly, we continue to assemble, protest, and demonstrate, as the ACLU and immigration lawyers continue to file suits, appear in court, and hold the administration accountable.

The right to privacy under the Fourth Amendment, and the rights to due process and equal protection under the Fourteenth Amendment are under serious threat, especially with the raids and sweeps by heavily armed agents from ICE and Homeland Security. Likewise, the legislative assaults on transgender people, threats to Roe vs Wade, the weakening of Violence Against Women and Title IX Civil Rights Acts are evidence of further constitutional erosion.

However, threats to the right to vote, while serious, especially in Republican-controlled state legislatures, are being resisted strongly, as this most fundamental of rights is deeply cherished across much of the political spectrum. A hotly contested state senate race in Delaware saw the election of Democrat Stephanie Hansen at the end of February, and Jon Ossof, a Democrat running in Georgia for Congress in a special election, has a chance to replace Tom Price, who was named Secretary of Health and Human Resources.

Some polls put the president's approval rating at a record low of 37 percent.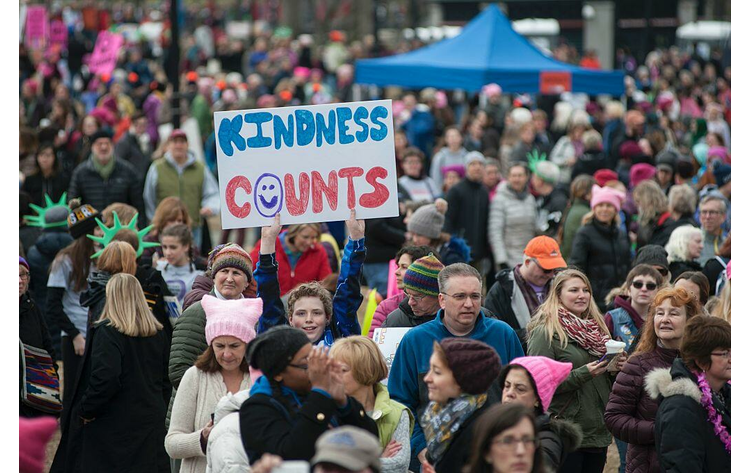 Wherever possible we need to take constructive initiatives at the grassroots, community level, with a positive vision that aims to sustain schools; support unions; encourage job creation at a minimum fifteen dollar per hour wage; build sustainable and affordable housing and stop gentrification; protect LGBT communities and rights; provide sanctuary to undocumented immigrants; protect the ocean and the environment at local and state levels; run progressive folks for local and state office; keep rape crisis and domestic violence and health centers open; stop police violence, especially in communities of color; counter ICE and Homeland Security raids with our presence; document and broadcast as much as possible; and provide money and resources for lawyers.

It is a daunting task. Midterm elections will take place two years from now, and eighteen of the Senate seats up for re-election are held by Democrats. But if we are doing grassroots organizing, if we are patiently working with everyone we can in communities all across the country, if we are holding each other in peaceful solidarity and hope, then we have a powerful opportunity to take back the Senate from the Republicans and put a brake on the surge to the right.

Finally, and most importantly: the only thing any of us actually control is our own minds. We can watch our thoughts, and we can watch our emotions. Anger is counterproductive. In meetings, in working in coalition, we must practice patience, and learn to listen to each other respectfully and with flexibility of mind. In protests, in the streets, we must not replicate the anger, bigotry, and hate speech that comes at us. What I mean is, even when we are saying positive things and advocating for positive action, if we do it with anger, the energy we produce is the same as the energy of the anger that is directed at us.

I encourage all of us to act with lovingkindness and compassion toward everyone we meet, in all of our daily interactions, in our families and with our loved ones, even in the most casual of encounters. Extend warmth, embrace humor, open our hearts. Do this consciously, every day. Wake up and think, how can I be of benefit to others today? Let this be in our mindstream. It lightens us, and it lightens the world.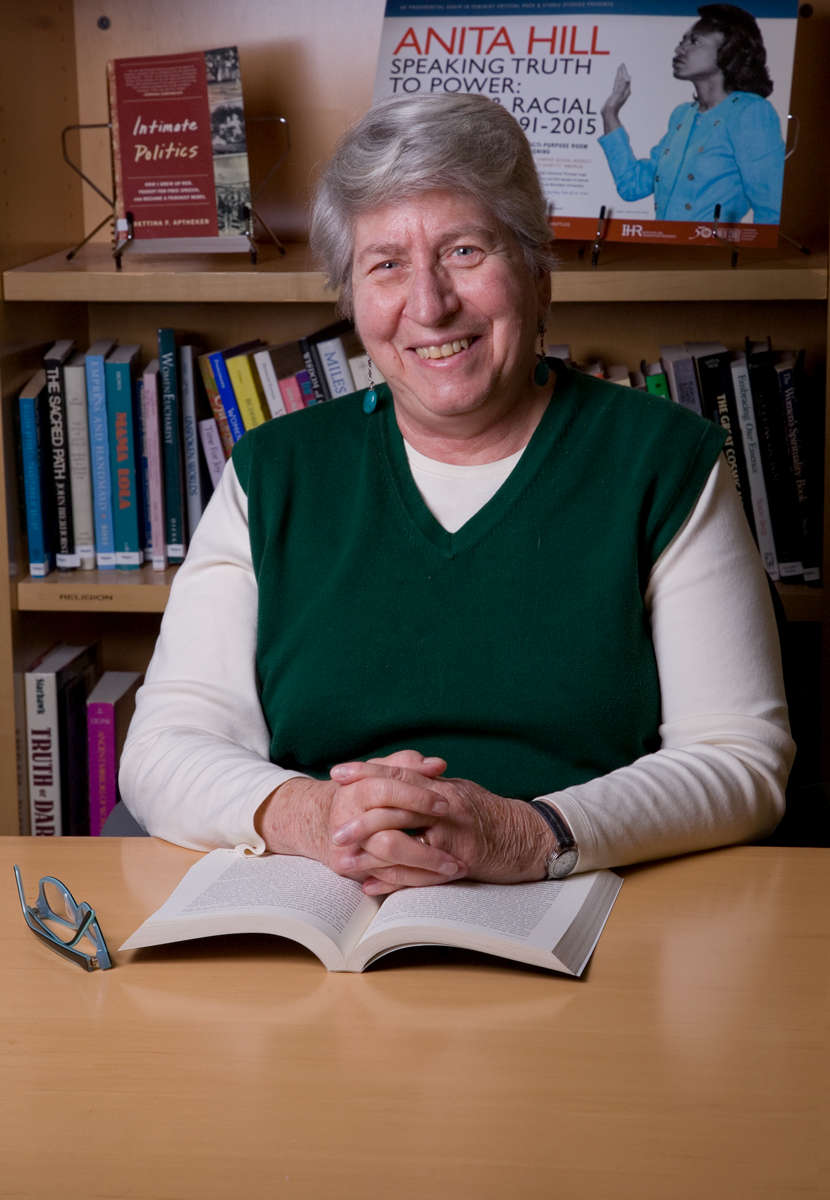 Bettina Aptheker is professor of Feminist Studies at the University of California, Santa Cruz. Her most recent book is a memoir, Intimate Politics: How I Grew Up Red, Fought for Free Speech and Became a Feminist Rebel. She has been an antiracist, peace, and social justice scholar-activist for forty years.