By Ixkic Bastian Duarte, translated from the Spanish by Margaret Cerullo
Each section of this blog post begins with one of the slogans of the Violet March. We have translated "Nos Queremos Vivas" literally, as "We want us all alive," even though it may sound awkward in English (as it does in Spanish). That is because it echoes the rallying cry of the families of the disappeared students of Ayotzinapa Mexico, "Vivos Los Llevaron, Vivos Los Queremos" ["You took them alive, we want them back alive"]. That chant in turn connects their movement to the Mothers of the Plaza de Mayo in Argentina during the 1980s, who sought their own children with the same chant: "Con vida los llevaron, con vida los queremos." ["They were alive when you took them, we want them back alive."].
On April 24, 10,000 women, according to various electronic media, showed up in Mexico City and throughout the state of Mexico to march against "macho violences." Activists, students, feminists, housewives, professionals, politicians, and academics––some came on their own, others with their families or representing organizations and collectives. Young girls, adolescents, elders––all raised banners denouncing distinct kinds of violence: street harassment; feminicide; the corruption of public servants and the judicial system; and the violation of the human, political, and cultural rights of women, and to an even greater extent, of lesbians, transsexual, and transgender women. The march took place simultaneously in forty cities. Men participated, many of them fathers, brothers, or partners of the marchers.
Minerva Valenzuela, Cynthia Híjar, and Lulú V. Barrera y Mar Cruz, members of the more than twenty collectives that called the march, explained that the mobilization was a way to organize widespread indignation in the face of cases of gender violence exposed on social media during the past few months, as well as a reaction to the violent sexism promoted by various famous commercial singers. Cases such as the rape suffered by Daphne Fernández last year in Veracruz, the sexual assault against the journalist Andrea Noel in March in the capital of the country; the murders of Nadia Vera Pérez, Olivia Alejandra Negrete Avilés, Mile Virginia Martín, and Yessenia Quiroz Alfarohan in July 2015, among many others, have roused an enormous desire to shout "Ya basta!" ["Enough!"]. That desire found an outlet in the march, known as #24A—for April 24, the date of the march, and also as the Violet Spring, an allusion to the Arab Spring and a reclamation of the historical use feminists have made of the color purple.

According to National Institute of Statistics and Geography (Inegi), 2,764 women were murdered in Mexico in 2012. In the northeast of the country the numbers grew 500 percent between 2001 and 2010; between 2013 and 2015, on average, seven women a day were murdered in Mexico. Sixty-three percent of women over fifteen have experienced a violent act at least once; in the majority of cases, the aggressor was part of their intimate environment. For all these reasons, the Violet March represented a call to the authorities, the media, and all citizens to stop reproducing gender stereotypes and to bring about the cultural transformation necessary to eradicate gender violence from people's daily lives.

Both the feminist movement and other women's movements have contributed to putting the issue of violence on the public
agenda and to a new understanding of violence against women as a problem of public health. The feminist and women's movements are distinct in Mexico, because there are a lot of organized women—particularly indigenous and peasant women and those who work in various popular movements—who don't call themselves feminists, even though they have contributed to the transformation of women's situation. Historically, lesbians have been closer to "dominant feminism"— but today many young lesbians consider feminism antiquated, even though they are active in the struggle for lesbian civil rights.

The recognition of violence against women as a public health crisis is an important accomplishment, but in the contemporary Mexican context, it is critical to explore, in addition, the connections between gender violence and other kinds of structural violence. The country is in a profound crisis of human rights: the power of traffickers––in drugs, people, and illegal merchandise––along with their penetration of the structures of the state is growing. Entire regions are militarized, increasing the insecurity of their inhabitants. State violence has also increased. The case of the forced disappearance of the 43 students of Ayotzinapa is paradigmatic, but not unique.

In this framework, the Violet March forces us to interrogate the links between social inequalities, the inability to guarantee justice to those who have suffered any kind of abuse, and the perpetuation of violence. It leads us to ask about the connections among these forms of violence, the enormous inefficiencies of the Mexican state, and new forms of capital accumulation, including those carried out by cartels that specialize in illegal trafficking.

"On my way home, I want to be free not brave"


In March 2016, Gabriela Nava, a communications student at the UNAM (National Autonomous University of Mexico) denounced a man before both university and state authorities for videoing under her skirt on public transportation. She was alerted to what was happening by other youth travelling on the same bus. Together, they were able to keep the harasser on the bus until Nava could photograph his face, which she made public on Facebook. Subsequently, he was identified as working in the administration of her university. Despite the fact that her accusations followed the required protocols, and that the harasser had prior accusations on his record, his only sanction was to be assigned to another department.

In contrast, Gabriela's denunciation, made via Facebook, had huge repercussions. Of course she received expressions of solidarity—but she also received insults and threats of death, kidnapping, torture, and rape by Facebook users full of rage. One horrifying message: "[A] van will pick you up and take you to a hideout, tie you up, take off your mother fucking clothes, rape you with bottles and broomsticks, and you will cry over and over again; we will cut your nipples off with scissors and make you swallow them."

"Violence is the ultimate refuge of the incompetent"

In May 2015, the family of Daphne Fernández reported that their daughter had been raped by four sons of important
businessmen and politicians in Veracruz, known as The Porkys.The authorities tangled the investigation in a labyrynth of bureaucracy and testimony such that Fernandez's father decided to publicize the situation on social media. He made public a video in which the rapists acknowledge what happened. The authorithies had refused to consider these images as evidence. The case, wrote the newspaper El País, seemed to have been transferred from the offices of the district attorney to Facebook.

Fernandez and her family have received shows of support but have also been formally accused of falsifying evidence and trying to extort the parents of the perpetrators, who, for their part, have fled the country.

"We want us all alive"

Ernestina Ascencio, a 73-year-old Nahuatl indigenous woman was murdered in February 2007 after being raped many times by members of the Mexican army. According to the initial account by the authorities of the state of Veracruz, where the events took place, the cadaver revealed "perforation of internal organs, the result of an assault with a blunt object, intense hemorrhages and fractures, dislocations of various parts of the body and growing inflammation of the abdomen as a result of the perforation of the intestine."

Then, the coroner who reported these results was accused of contaminating evidence. He was removed from his position. The secretary of national defense, in an official communiqué, alleged that no military personnel were arrested, because the perpetrators were common criminals disguised in army uniforms in order to frame the army. A week later, then-president of the Republic, Felipe Calderón, claimed that Ascencio had died of a badly treated gastrointestinal infection.

"Silence kills us"


Cases such as those of Gabriela Nava and Daphne Fernández have been "adjudicated" on social media, rather than in the courts—which speaks to the political importance of these relatively new forms of expression. Stefanía Vela, a young journalists from the electronic magazine Vice proposed an exercise to her readers. She invited them to share online the story of the first time they had experienced sexual harassment. The response was overwhelming. In a short time the hashtag (#MiPrimerAcoso) became a trending topic. The enormous numbers of women who had confronted abuse wasn't a revelation; what was new was that they were sharing their experiences massively, and that strong bonds of solidarity were quickly developing. It became clear that we were dealing with a problem that deserved to be discussed publicly. Social media permitted the diffusion of these cases with extraordinary speed, and have provided a kind of interaction that is unlikely to have happened in any other way.

The multiple cases that are circulating onscreen permitted Catalina Ruiz-Navarro, another writer for Vice, to conclude that:


1. The harassers aren't strangers, but those with whom we live everyday.

2. Harassment begins at a very early age, and doesn't stop.

3. It occurs in every setting.

4. It happens to all women, without regard to their physical characteristics.


I draw two additional conclusions:


1. When the victims have dared to make a complaint, they have been re-victimized through threats and accusations.

2. The diffusion and discussion of these cases on social media has pressured the authorities to respond.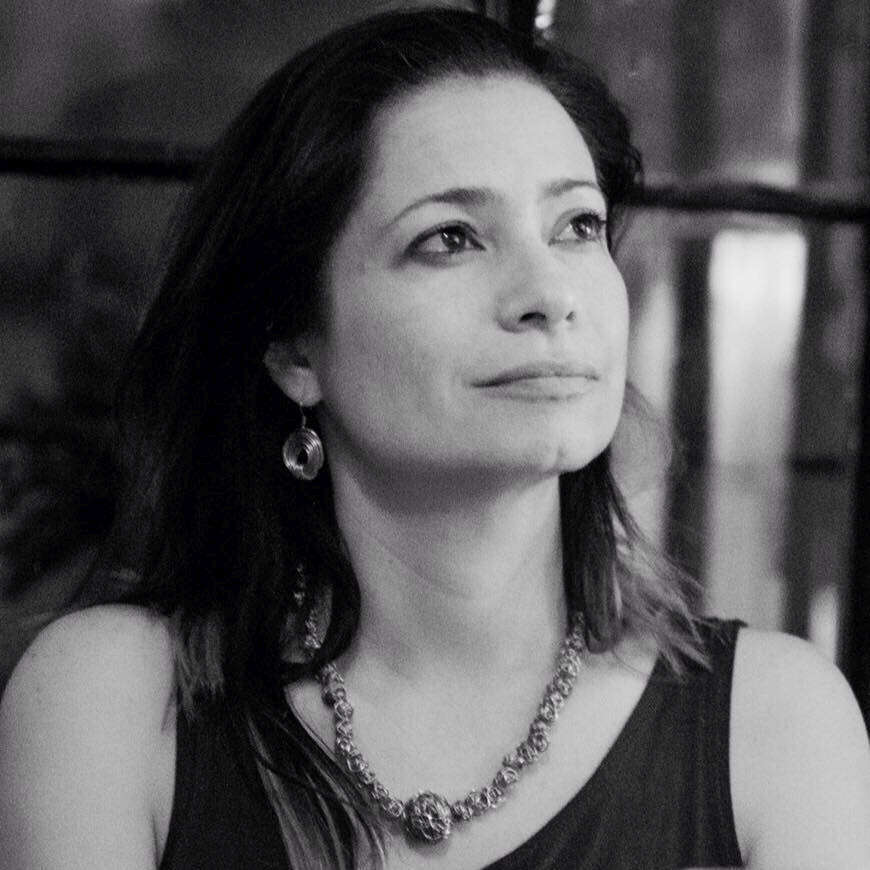 Ixkic Bastian Duarte is an anthropologist and research profesor at the Autonomous University of the State of Morelos in Mexico. She has written about indigenous women's organizing throughout Mexico, including among Nahuatl women and Mazatec women of Oaxaca. She is the author of "From the Margins of Latin American Feminism: Indigenous and Lesbian Feminisms," in Signs, Journal of Women in Culture and Society, vol. 38, no.1, 2012.



Margaret Cerullo, professor of sociology and feminist studies, teaches classes on Cuba and on Latin American social movements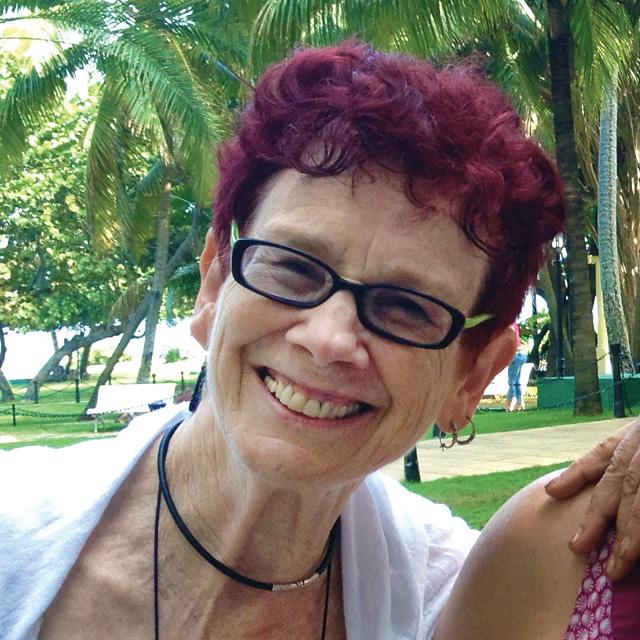 at Hampshire College.