By Kate Price
Slavery, Inc.: The Untold Story of International Sex Trafficking , by the investigative
journalist Lydia Cacho, stands out among a recent flurry of human trafficking books (including Human Trafficking, by Abraham Falls; Sex Trafficking: Reclaiming My Stolen Life, by Jenna Stanton; and Up for Sale: Human Trafficking and Modern Slavery, by Alison Marie). Chaco explores all aspects of this $32 billion industry with a depth few other authors have accomplished. She explores how the values of male dominance and control, on which our society's institutions and business enterprises are based, manifest themselves in human trafficking, which is now the fastest growing crime in the world today.
Cacho actually uses the word "patriarchy," which I appreciate. Most writers on human trafficking shy away from this kind of direct language (see, for example, Sold, by Patricia McCormick; Half the Sky: Turning Oppression into Opportunity for Women Worldwide, by Nicholas Kristof and Sheryl WuDunn; Sex Trafficking: Inside the Business of Modern Slavery, by Siddharth Kara). Instead, they create a narrative about a moral debate in which "good girls" are victimized by "bad men." This reduces trafficking to a series of right or wrong choices, instead of revealing the systemic nature of sexual violence.
In one passage, Chaco asks a sex tourist in Mexico what he likes about her home country:
"It's the beautiful girls; they are hot and sweet. I'm sick of American women: they are too demanding and always looking for an argument. But Latin women are, I don't know…"

"Obedient?" I ask him gently.

"Yes, that's it. Latin women still believe in the sanctity of marriage and in showing a man respect. You are real women."
He desires women's compliance and resists their agency, and Chaco sharply calls him out for it. Men like him are buying a fantasy of domination when they patronize trafficked women. Violating the bodies of women and children gives them the illusion of control—and without this affirmation of their power, such men do not feel they can compete with other "real men." To belong in patriarchal society, they must not only dominate women, they must also dominate each other, never showing vulnerability.
But men's constant insecurity about their status in relation to other men means that most never truly feel dominant. This anxiety leads to a demand for anonymous, objectified, dehumanized bodies on which they can prove themselves—which fuels the business of human trafficking. Cacho points out, "To understand how human slavery works, we need to accept that the mafia runs the business, that prostitution is an industry, and that women, girls, and boys are the commodities being sold."
I have two criticisms of the book. One is that Cacho consistently uses the term "rescue" when speaking of providing services and support for human-trafficking victims. But this term expresses neither a recognition nor an understanding of the interpersonal, systemic violence of human trafficking. Simply removing a victim from a situation does not solve the problem: trafficking is a manifestation of a patriarchal culture, ruled by desires for dominance and control. The term can actually perpetuate such dominance, implying that "victims" are subordinate to "rescuers."
That said, Cacho does understand the need for long-term, trauma-informed, comprehensive services for survivors and rejects the common notion that commercially sexually exploited children are "bad kids" who choose exploitation and do not deserve such care. Additionally, she correctly perceives that the "good intentions" of love are not sufficient to undo the years of violence, during the time leading up to exploitation and during trafficking. Building trust takes time.
A second problem is that Chaco presents graphic depictions of horrific violence against trafficked women and children, but she only skims the surface when talking to exploiters. She briefly interviews several, such as the sex tourist in Mexico, but she misses a golden opportunity to ask them why they became sex tourists. Pushing exploiters to provide in-depth accounts would force them to publically justify their participation in human trafficking (although they might end up sounding like misogynist crackpots).
Media reports constantly enumerate how many exploiters a trafficking victim is forced to service each day and night. Why don't journalists ask purchasers of sex how many women and children they have raped? Chaco acknowledges that the patriarchal system legitimizes men's control over women; however I wish she had applied this theory to telling exploiter's stories. Omitting their actions lets men off of the hook and keeps the sensationalized focus on victims and survivors.
Despite these two criticisms, this well-balanced book analyzes the social norms and systems that allow human trafficking to flourish, in addition to telling personal stories of atrocity. Chaco's broad investigation comprehensively (and admirably) lays out how the quest for power, control, and belonging fuels the human trafficking crisis in our communities and around the world. Slavery, Inc. guides readers through the circuitous maze of the sex trafficking industry with the unflinching honesty and courage necessary to fully witness and challenge this crisis.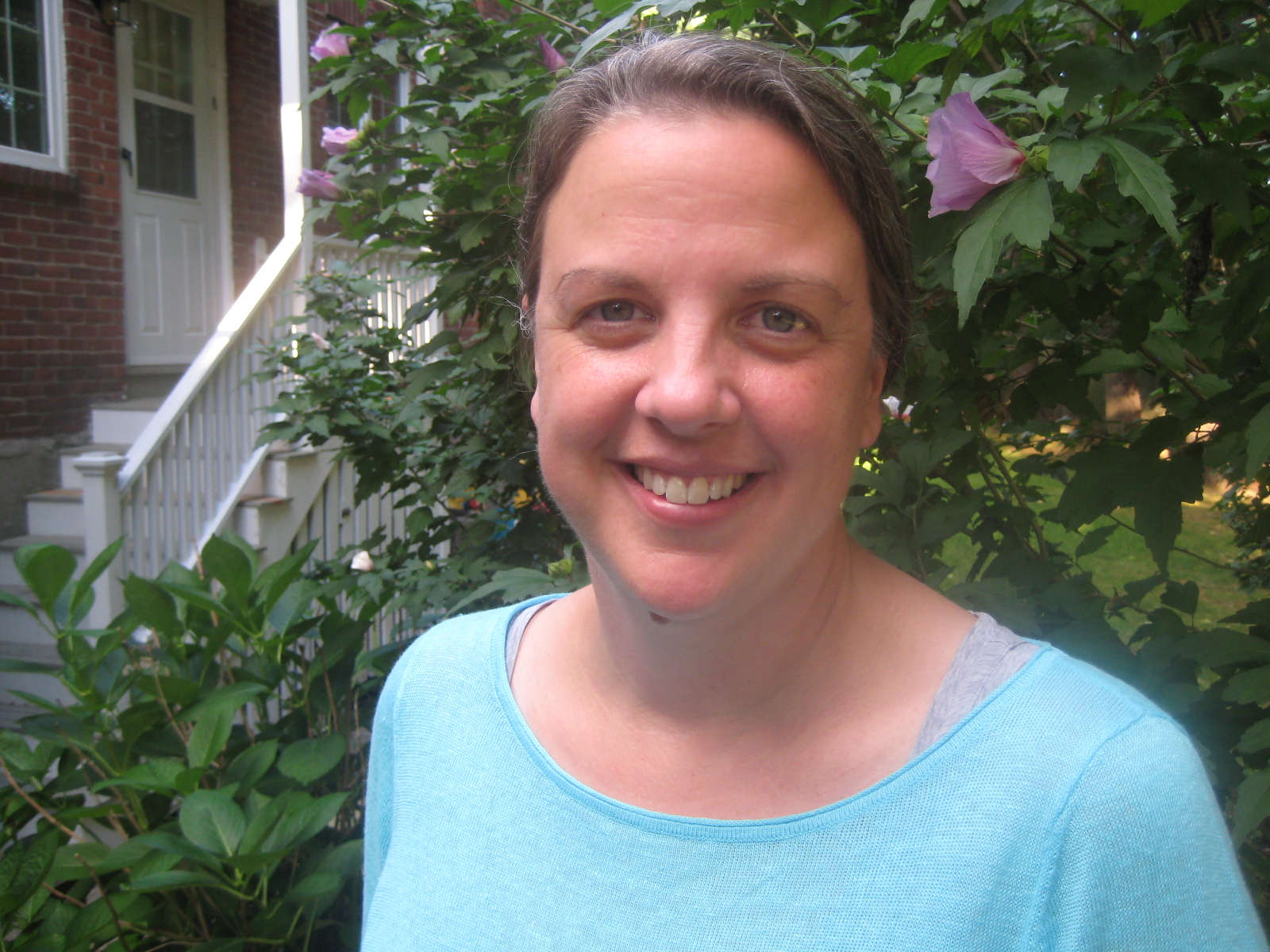 Kate Price, MA, is a project associate and social scientist at the Wellesley Centers for Women. She is a survivor of the commercial sexual exploitation of children (CSEC) and is working toward her PhD in Sociology at the University of Massachusetts, Boston.