The year 2013 tested Sotomayor's resolve. Three important cases required her to vote her conscience. She voted as I would have predicted from reading her memoir.
One case involved a section of the Defense of Marriage Act (DOMA), passed seventeen years ago, which was struck down, in a 5-4 ruling. Justice Anthony Kennedy wrote the majority opinion, joined by Justices Ruth Bader Ginsburg, Stephen Breyer, Sotomayor, and Elena Kagan. Their decision did not require any state to permit gay marriage, but the ruling will immediately extend many federal benefits to couples married in states that allow such unions, and it will allow the Obama administration to broaden other benefits through executive actions.
Sotomayor's vote reflected a past in which she had viscerally experienced discrimination because of her Puerto Rican background. As a senior at Princeton in 1976, moreover, Sotomayor was one of 39 classmates to sign a letter to the student newspaper, condemning an attack on two openly gay members of the campus gay organization.
The second case involved a challenge to Proposition 8, a ballot initiative that upheld California's ban on same-sex marriage. In a narrow decision, the court ruled, again five to four, that the proponents of the law lacked sufficient legal standing to bring an appeal. As a result, a lower court's decision in favor of the gay-rights plaintiffs, who had tried to overturn the law, was reinstated. The ruling is confined to California; no other states' bans on same-sex marriage are affected. This time, Kennedy wrote the minority report, joined by an unusual alliance of Justices Clarence Thomas, Samuel Alito, and Sotomayor, all of whom said they would have preferred to have decided whether Proposition 8 was unconstitutional (rather than ruling more narrowly on the standing of the plaintiffs).
As Sotomayor grilled the "Yes on 8" attorney Charles Cooper, she managed to get him to concede that he could not think of "any other rational basic reason for a state using sexual orientation as a factor in denying homosexuals benefits or imposing burdens on them."
The third case involved a provision in the Voting Rights Act of 1965, which required certain states to receive special oversight because of their past history of discrimination. In a five-to-four ruling, the court asserted that conditions had changed and eliminated the section from the act. This time, Sotomayor voted with the minority. She worried that states, for political reasons, would create unfair and burdensome voting requirements. Nor did she agree that racism has ended. Two hours later, Texas confirmed her worst fears and began creating new—and unnecessary—identification requirements that disadvantage low-income and minority voters.
In her memoir, Sotomayor repeatedly describes the obstacles that minorities face. During her four years as a justice, she has become part of the liberal wing of the court and a close ally to Ginsberg. Out of 64 decisions, they have disagreed only three times. Sotomayor's life story is now being played out in public, as she argues with lawyers who defend discrimination, interrupts the irascible Scalia, and votes her conviction that equality under the law is a right that cannot be violated.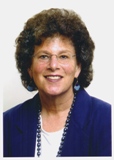 R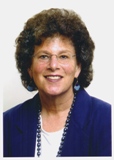 uth Rosen, a professor emerita of history at the University of California, is a former columnist for the Los Angeles Times and the San Francisco Chronicle. She is the author of The World Split Open: How the Modern Women's Movement Changed America (2000, 2006); a visiting scholar at the Institute for the Study of Societal Change at the University of California, Berkeley; and a frequent contributor to the blogs OpenDemocracy.net, TomDispatch.com, and many other online magazines.