By Jan Heller Levi
In 1990, Poets House in New York sponsored a panel discussion on Muriel Rukeyser , with Jane Cooper, Galway Kinnell, and Sharon Olds. There were questions from the audience afterward. We all were, in different ways, baffled about why she wasn't more recognized, why all but one of her books was out of print. At some point, someone from the audience piped up, "I think it's because she wrote too much." Some assessment, I thought. Who says that about Walt Whitman? Thomas Hardy? Allen Ginsburg? John Updike? Stephen King? (They do say it about Joyce Carol Oates.)
Muriel Rukeyser was the one who took us from the (male) Wasteland to the (much more female) Promised Land. While I was working on A Muriel Rukeyser Reader, going through the many boxes of her archives at the Library of Congress and the New York Public Library, I realized, in a truly physical sense, that Rukeyser wrote a lot. Always coming up with new projects, she published quickly—if she could—sometimes in a hurry, sometimes too fast. I sometimes regretted that she published near-masterpieces such as the biographies Willard Gibbs or The Traces of Thomas Hariot, rather than working on them a little longer.
She was a genius, but sometimes a fuzzy one, especially in prose. Her 1949 Life of Poetry, is an exception—but it grew out of twelve years' worth of lectures and classes on American poetry and the American character, and its prose is never obscure.
In her poetry, her genius was more pure: there was her impressive run of early books, from Theory of Flight in 1935, published when she was 21, to Elegies in 1949; and who can parallel her late triad of The Speed of Darkness (1968), Breaking Open (1973) and The Gates (1976)—all written, by the way, after a serious stroke. She was breaking barriers for women twice: first against the male bastion of the late thirties and forties (and boy, did she pay for it! Maybe that's why she was so frequently dismissed as sloppy, vague, or insincere back then); and then for the second wave of feminism.
And now someone dared to say she was not recognized because she wrote too much?
Rukeyser wrote what she had to write, not one word less. Among the things she had to write—but didn't publish—is Savage Coast, her Spanish Civil War novel, one of the first on the subject. Based on her five days in Spain in 1936, it is an eyewitness account of the beginning of the Spanish Civil War, a watershed event in twentieth-century history, and a transformative moment both in her writing and her personal life. I can still feel the excitement of finding the manuscript among her papers in the Library of Congress, in a folder marked Miscellaneous. The fluttery, onion-skin pages were annotated, in her handwriting, with line revisions, additions, and name changes.
Working on the first full-length biography of Rukeyser (which I am writing with my husband, the writer and playwright Christoph Keller), I knew I had in Savage Coast a useful tool and key reference for this turning point in her life, when she evolved her creed that we must do what we do "entire, with our whole lives committed," and when she learned "not to let our lives be shredded, sports away from politics, poetry away from anything. Anything away from anything."
I've chosen the expression "useful tool" deliberately, because frankly, I didn't think it was a great novel. Apparently, Rukeyser herself didn't think highly enough of it, either. After it was rejected by her publisher, I could find no evidence that she sent it to another. A writer who'd always gone back to projects—she worked on her play Houdini on and off for almost four decades—she didn't go back to Savage Coast after 1939. But, equally important, she didn't destroy it.
Times have changed for Rukeyser, and they're still changing, for her good and ours. Much of her work is back in print, and her achievement is more often recognized. A second edition of her Collected Poems came out in 2005. It includes a lot of poems—but not too many. With the biography, I hope to contribute to finding her the recognition she deserves—no matter how much or how little she's written. Kate Daniels's Out of Silence: Selected Poems, is still in print, as is my Muriel Rukeyser Reader. The Life of Poetry, Houdini, her novel/memoir The Orgy, and even her Elegies are available again. And now, Savage Coast. As a piece of Rukeyser's writing, even if it's not her best, it's worth a second look, or in this case, a first.
Thanks to and Rowena Kennedy-Epstein and The Feminist Press, we now have that opportunity. Kennedy-Epstein, a doctoral candidate at the City University of New York, had been doing important research on Rukeyser and the Spanish Civil War when I met her at a panel discussion at which we both spoke. "It's such a shame," she said, "that Rukeyser's novel about Spain has been lost."
"What do you mean?" I asked, and told her where I had seen and read it.
Rukeyser would love this story. To detect, find, recover lost authors and books was one of her missions. Perhaps she was aware that her own work might one day be in need of recovery. In any case, Kennedy-Epstein was involved in Lost and Found, a priceless project founded and organized by Amiel Alcalay at CUNY Graduate Center, in which PhD students look into primary sources—mainly writers' archives—to find unpublished works and bring them into print. It is exciting that a younger generation of women (and men, who—reversing Rukeyser's famous poem—I am including in the word "women") find so much in Rukeyser to discover and rediscover, publishing even something she herself had given up on.
Savage Coast is persuasively framed by Kennedy-Epstein's thoughtful introduction and by her inclusion of Rukeyser's own evocative 1974 essay reprising those five days in Spain. Rereading this first draft of a novel written in urgency, this time in print, I see the ardent young poet developing what Galway Kinnell called her "language of crisis."
Here, too, we can find the seeds of later, great poems. Kennedy-Epstein's introduction mentions the many powerful long poems and shorter lyrics that came directly out of her experience in Spain. To these I would add other indispensible works, including "Book of the Dead" and "Kathe Kollwitz." And as Rukeyser writes in her "Tenth Elegy":
Nourish beginnings, let us nourish beginnings.
Not all things are blest, but the
Seeds of all things are blest.
The blessing is in the seed.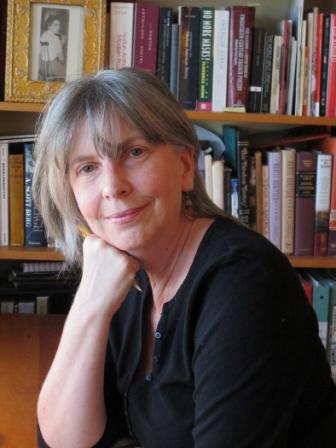 Jan Heller Levi is the editor of A Muriel Rukeyser Reader and served as consulting editor on Anne Herzog and Janet Kaufman's reissue of Rukeyser's Collected Poems. With co-writer Christoph Keller, she is finishing up a biography of Rukeyser to be published by Knopf. Her poetry collection Orphan, is forthcoming in January 2014.