By Heather Hewett
Writer, scholar, and professor Alison Piepmeier died on August 12, 2016. She was 43 years old. The National Women's Studies Association (NWSA) recently announced the Alison Piepmeier Book Prize for a "groundbreaking monograph in women, gender, and sexuality studies that makes significant contributions to feminist disability studies scholarship." The deadline is April 12, 2017. In addition, The Alison Piepmeier Scholarship is awarded annually to a full-time Women's and Gender Studies major or minor at the College of Charleston.




I met Alison in November 2005. I was attending the NWSA conference in Orlando, a few months into my first academic teaching job. Somehow I
ended up participating on a roundtable with her—actually, I'm pretty sure she invited me, with her characteristic generosity and warmth. I was familiar with Catching a Wave: Reclaiming Feminism for the 21st Century, a book she had co-edited with Rory Dicker that established both of them at the forefront of the conversation about "third wave" feminism. So I was thrilled to be asked by a contemporary who was also starting her first tenure-track job, even though Alison was already far more established than I, with several years of teaching and administrative experience, plus two published books, under her belt.

As I got to know Alison over the next decade, she became a model for me of an engaged and passionate scholar, teacher, writer, activist, parent, and friend. She was both brilliant and prolific: in addition to editing Catching a Wave, she wrote two books; a dozen academic articles; dozens more essays, including personal and opinion pieces, and a column that ran in an alternative weekly newspaper for four years; and hundreds of posts for several different blogs. She was deeply engaged with multiple communities, leading educational and activist efforts at the College of Charleston—she created the Women's and Gender Studies major there and served as the program's first director—and in both the Southeastern Women's Studies Association and the NWSA. She never stopped writing and teaching, even after she was diagnosed with a brain tumor and embarked on six years of medical appointments and treatments that included two brain surgeries, radiation, multiple rounds of chemotherapy, and electrical field therapy. When she passed away, she was working on a book about how and why pregnant women choose either to abort or keep fetuses diagnosed with Down syndrome.

More important than all that, however, was the way that she brought her whole self to every part of her life: to her research, writing, and classroom; her relationships with students, colleagues, and friends; and her family and daughter, Maybelle, born in 2008. In every area of her life, she was learning and questioning. She shared what she learned, always clarifying the issues and challenging others to ask hard questions with her. I witnessed this openness repeatedly, at conference talks and during interactions with colleagues and friends—and it pervades her writing. Her experiences as a parent of a child with Down syndrome, as well as a patient, led to research in the field of Disability Studies and writing about her experiences. "What Does My Brain Tumor Mean for My Life as a Mother?" she asked, in an October 2015 essay for the Motherlode parenting blog in The New York Times, struggling with the impact of her bodily exhaustion and imminent death on her daughter: "Will other people see Down syndrome as simply part of who Maybelle is? And see her needs? Can I work hard enough that I can keep every possibility open for her—even if I'm not here to fight for her?"

Alison always spoke her mind, even when the truth was uncomfortable; and she never stopped asking hard questions, even when the answers were too much to bear.

Over the past several months, I've been rereading Alison's work and thinking about how powerfully she made the case for why feminism continues to be necessary at the start of the twenty-first century. Catching a Wave features academics, activists, and writers (including Katha Pollitt, Jennifer Baumgardner, and Jennifer Pozner) commenting on contemporary feminism and feminist activism. The introduction, which Alison wrote with Dicker, provides a history for third-wave feminism and a manifesto for political and collective action. "We need a feminism that is dedicated to a radical, transformative vision, a feminism that does not shy away from hard work but recognizes that changing the world is a difficult and necessary task," they wrote. The book itself is organized to "model" activism for its readers, to link intellectual work with collective action and social change.


Her commitment to theorizing third-wave feminism similarly motivated her next book, Girl Zines: Making Media, Doing Feminism . While zines might not fit within traditional models of political engagement, she argued, they accomplish a great deal both culturally and politically. She put it like this: "Zines let us see the deeply personalized explorations of issues like violence against women, the nature of motherhood, what it means to be feminine, and how to create meaningful communities." Alison's crystalline prose emerged out of extensive research and rigorous examination. Deeply interdisciplinary and beautifully written, this book exemplifies, for me, some of the finest feminist cultural analysis.

Alison's understanding of our individual and collective capability to rewrite cultural narratives—and the power that comes from this—became even more personal in the last few years of her life. In a Disability Studies Quarterly article about nineteen memoirs written by parents of children with Down syndrome, she wrote as a new mother looking for useful experiences as well as a scholar keenly attuned to the cultural construction of disability. She read with generosity and nuance; while she critiqued the shortcomings of these memoirs, noting when they participated in dehumanizing stereotypes, she also highlighted the presence of more complex accounts.

This quality of Alison's—razor-sharp reasoning combined with what writer Eliza McGraw identified as the "expansiveness" of her intellect—characterizes all of her scholarly work. Earlier this semester, I taught one of her essays, a chapter from the collection Rethinking Women's and Gender Studies that interrogates the narrative of "besiegement" that so often haunts Women's And Gender Studies programs. Her piece elucidates the way internal power relations can become obscured when one focuses on (sometimes real, sometimes not) external threats. Every one of my students could identify moments when they had witnessed this narrative at play, in a range of academic and nonprofit institutions—and yet before reading Alison's essay, they had never thought about the presence or the powerful effects of this story on individual and collective decision making.

At the end of her life, Alison brought these well-honed analytical tools to her own illness. In her blog as well as conference papers and essays, she exhibited courage and purpose, even as writing and language became more and more difficult. She called upon everything she had: her scholarly commitment to complexity, her writerly ability to communicate, her personal capacity for introspection, her willingness to be honest, and her human need to love and to live.

I have not yet mentioned how damned funny Alison was.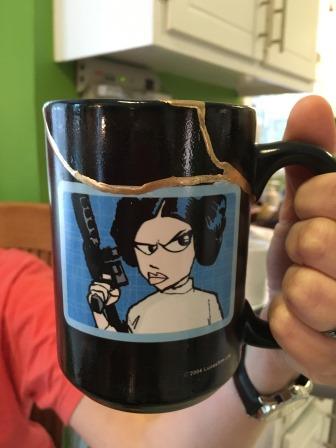 She was witty and entertaining in lectures and casual conversation. She kept things in perspective, and she loved to laugh—including at herself. A gentle humor suffused her blog posts in "Every little thing," where she wrote about the details of everyday life, whether the topic was baking muffins, reading romance novels, or biking around town with Maybelle. A self-proclaimed Star Wars nerd (but only the original, she would quickly point out), she collected Star Wars accessories and T-shirts. An image of Princess Leia graced her coffee cup, her Facebook page, and her blog.

Re-reading her work brings her voice back, if fleetingly. I hear the assertion and invitation in her voice when I look at her Charleston City Paper "Feminism, Y'all!" column. I remember her hands waving around as she would tell the latest story about state politics or Maybelle. I remember her smile and her enthusiasm.

Alison was a fierce feminist who loved and laughed fiercely.

I am grateful for all the people who loved her back, in particular her inner circle of friends and family who devoted so much of their time and attention to her: who cared for her, took her to chemotherapy appointments, cooked for her, whisked Maybelle away for adventures, and surrounded them both with love.

Many others have written beautiful and moving tributes. McGraw commented that we all now have an "empty space on the bookshelf" as a consequence of her death. Her husband Brian McGee mused on Alison's "anxious awareness of time" that "provided the abundance of energy she channeled so effectively to teach, to serve her community, to mentor students—and always, always, to write."

In her last weeks, Alison herself took the time to say goodbye to those around her. Her "final writing assignment," dictated when she was in hospice care and published in the fall 2016 issue of the College of Charleston Magazine, was a "love letter" to her students and her profession. Her last newspaper column was titled with a sentence from her piece: "Thank you for my beautiful life."

Thank you, Alison, for yours.
Heather Hewett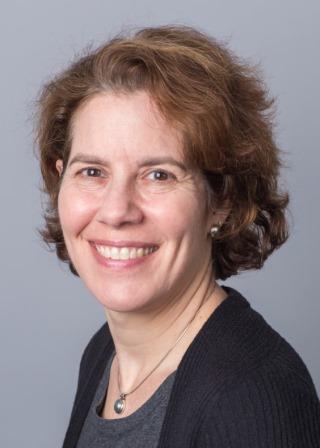 is Associate Professor of English and Women's, Gender, and Sexuality Studies (WGSS) at the State University of New York at New Paltz. Her most recent publications include a review of début novels by writers Yaa Gyasi, Chinelo Okparanta, and Petina Gappah in the January/February 2017 issue of Women's Review of Books and an article about co-teaching the WGSS introductory course in the 2016 issue of Atlantis: Critical Studies in Gender, Culture & Social Justice.