By Rochelle Goldberg Ruthchild
UPDATE: December 23, 2013
Throughout the world, pardons are a way for those in power to emphasize their control and show their magnanimity. Just over 100 years ago, in 1913, celebrating the Tercentenary of the Romanov Dynasty, Tsar Nicholas II freed selected political prisoners. In Russia's current back-to-the-future moment, Vladimir Putin, his power apparently consolidated, has decreed the release of the most high-profile political prisoners of his reign, Mikhail Khodorkovskii; the Pussy Riot protestors Maria Alyokhina and Nadezhda Tolokonnikova; and the Greenpeace activists. His motives could be connected to the upcoming Winter Olympics; his recent foreign policy successes with Edward Snowden, Syria, and Ukraine; his vanquishing of internal opponents—or all of the above. But the reasons he gave for the freeing of Khodorkovskii and the Pussy Riot protestors, at least, were noticeably gender inflected. In both the Pussy Riot and Khodorkovskii cases, Putin, the hypermale, claimed he acted as the protector of mothers and motherhood. In the case of Khodorkovskii, the Russian president claimed to be responding to appeals from the imprisoned oligarch's mother, who is ill and being treated in Germany. Condemning their "disgraceful acts," Putin released Pussy Riot members Alyokhina and Tolokonnikova because they are the mothers of small children. What awaits the Pussy Riot women and other Putin opponents after the Olympics, as well as gays and lesbians affected by the current antigay campaign, remains to be seen.
"Virgin Mary, become a feminist!" With this as part of their prayer, on February 21, 2012, several members of the dissident performance group Pussy Riot, faces masked by their trademark balaclava masks, mounted the platform in front of the iconostasis in the Cathedral of Christ the Saviour, roughly the Russian Orthodox equivalent of St. Patrick's Cathedral, in the heart of Moscow. After less than a minute, they were dragged off by guards. In the wake of this protest, Kirill, the Russian Orthodox patriarch, called on the government to criminalize blasphemy. And on cue, five days after the church incident, prosecutors opened a criminal case against the Pussy Riot members they could identify.
Although Pussy Riot, founded in August 2011, had engaged in other flash protests, including one on Red Square, the church action got the attention of Russian President Vladimir Putin, who has developed a close alliance with Kirill and conservative Orthodox believers.
On March 5, Nadezhda Tolokonnikova (born November 7, 1989, in Norilsk, Siberia, one of the most polluted places in the world) and Maria Alyokhina (born June 6, 1988, in Moscow), were arrested and charged with "hooliganism motivated by religious hatred." On March 16, Ekaterina Samutsevich (born August 9, 1982, in Moscow) was arrested and also charged as a hooligan. Despite the fact that Tolokonnikova and Alyokhina were mothers of small children, all were held in jail until their trial.
Five months later, almost to the day, on August 17, 2012, all three were sentenced to two years in a penal colony. After an appeal on October 10, Samutsevich, with a new lawyer handling her legal affairs, was released on two years probation. The judges rejected the appeals of Tolokonnikova and Alyokhina. Despite their requests to serve their time in Moscow, the two were sent to separate penal colonies. Alyokhina was sent to IK-32 in Perm, located approximately 700 miles from Moscow, which is reputed to have relatively decent conditions.
Tolokonnikova, however, was initially dispatched to the IK-14 camp in Mordovia, formerly part of the gulag system and about two hundred miles from Moscow. Although she has permanent resident status in Canada and is married to Pyotr Verzilov, who has dual Canadian and Russian citizenship, the Canadian government did not seek publicly to intervene. On September 23, 2013, Tolokonnikova began a hunger strike against terrible prison conditions, which included threats against her life. In doing so, she drew attention to life in Putin's gulags, with long work hours, prisoners left out in the cold with inadequate clothing, and more brutal forms of punishment.
A Chechen woman imprisoned in a neighboring camp described these places as "essentially torture chambers," with three or four working toilets for 160 people, no hot water, no showers, beatings, and other violence, especially by men against women.
On October 21, Tolokonnikova was transferred to another prison and for several weeks was held incommunicado. Apparently this is standard practice, which was also used with another high-profile prisoner, Mikhail Khodorkovsky. According to Russian regulations, prison authorities do not have to reveal anything about prisoners in transit. Finally, on November 15, Tolokonnikova was able to communicate from her new location, in the prison hospital at camp IK-50, two hundred miles from Krasnoyarsk, Siberia, 2,600 miles from Moscow. She will probably spend the rest of her term there.
Militant women from Russia and Ukraine are gaining worldwide attention. Members of the Ukrainian group FEMEN have gained notoriety for baring their breasts, writing feminist slogans on their flesh, and chainsawing large symbolic wooden crosses. Both Pussy Riot and FEMEN are unabashedly feminist—amazing since for many years the word "feminist" was one of the few English words not eagerly adopted in the former Soviet Union. In a February 2012 interview, one Pussy Riot member claimed to have been influenced by her readings of Simone de Beauvoir, Andrea Dworkin, Emmeline Pankhurst, Shulamith Firestone, Kate Millett, Rosi Braidotti and Judith Butler.The activists are young, all born in the 1980s, as the Soviet Union transitioned to the rule of Mikhail Gorbachev and his policies of glasnost and perestroika. Tolokonnikova was largely raised by her grandmother, a staunch Communist. Some are straight, some lesbians, some define themselves as queer. Samutsevich and Tolokonnikova participated in the 2011 gay pride march in Moscow.
Vladimir Putin is in a bind. With no real vision for the future, he is reverting to Brezhnevian policies, and even those of Nicholas II, Russia's last tsar. Like Leonid Brezhnev, Putin tries to pacify the population by raising living standards, while repressing dissent with show trials and Siberian exile in the remnants of the old gulag system. Like Nicholas, who wore the pogromist Black Hundreds pin on his tunic, Putin seeks scapegoats. He cannot scapegoat the Jews: most have emigrated, and he regrets the brain drain. Gays, lesbians, and central Asian migrants are the new targets. But in a country with a dwindling population and an economy still based primarily on natural resources, this is a dead-end policy.
Pussy Riot mocks Putin, who promotes his macho image as the strong father who will maintain stability and suppress Russia's enemies at home and abroad. They confront Putin's cult of masculinity, the Church and its all-male hierarchy, and capitalism as well. Putin is crude; Pussy Riot, with songs about the Russian leader pissing on himself, or the Church's Holy Shit, is cruder. And, with their overtly political lyrics, they challenge the sexism and apolitical nature of most popular music today. For more on the group, the Oscar finalist, HBO documentary Pussy Riot: A Punk Prayer, by Maxim Pozdorovkin, is a good place to start.
"A Scause For Applause," a recent episode of South Park, showed Jesus with "Free Pussy Riot" written across his chest. Yes, Free Pussy Riot, and listen to their feminist message.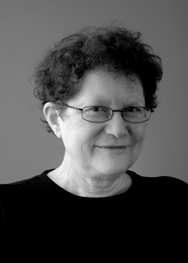 Rochelle Goldberg Ruthchild is professor emerita of Graduate Studies at the Union Institute and University, a research associate at the Davis Center for Russian and Eurasian Studies at Harvard University, and a visiting scholar at the Brandeis University Women's Studies Research Center. She is the author of Equality and Revolution: Women's Rights in the Russian Empire, 1905-1917, and an editor of Aspasia, The International Yearbook of Central, Eastern, and Southeastern European Women's and Gender History. From 1988-1994, she was the director of the Russian School at Norwich University. She is an executive producer of the documentary film Left on Pearl: Women Take Over 888 Memorial Drive, Cambridge. She considers herself quite lucky to be able to live legally with her wife in Massachusetts.