By Anne Elizabeth Moore
"Marian was sitting at the kitchen table, disconsolately eating a jar of peanut butter and turning over the pages of her largest cookbook," Margaret Atwood writes somewhere toward the middle of her 1969 novel, The Edible Woman. Atwood's protagonist is concerned, for she had left an unfinished steak on her plate the other day, and her appetite has taken a general downturn:
"The day after the filet, she had been unable to eat a pork chop, and since then, for several weeks, she had been making experiments. She had discovered that not only were things too obviously cut from the Planned Cow [the diagram in her cookbook identifying cuts of beef] inedible for her, but that the Planned Pig and the Planned Sheep were similarly forbidden. Whatever it was that had been making these decisions, not her mind certainly, rejected anything that had an indication of bone or tendon or fibre."
Marian's ailment, it turns out, is that she can't stomach a growing list of foods: first meats, then a few weeks later, dairy. Soon, vegetables. The problem contributes to both her social anxiety and her intestinal distress, for her occasionally growling stomach indicates that she is just as hungry as she ever was. Her primary concern, however, is that she has no idea why this is happening to her. She has never heard of such a strange disease. Is she suffering from nerves? Allergies? Good old-fashioned feminine hysteria? Even if her ailment had a name, would using it enable her to get through the day like a normal person?
Atwood's breakthrough novel is usually read as a simple story about consumerism. The central questions posed in the book include: What happens when we can no longer ingest what is manufactured for us? How do we wrest back control? How can we evolve from our roles as consumers into producers? If we accept that this is a story about consumerism, the answer to these questions is easy: more consumption. Indeed, the tidy ending of Atwood's early book implies such a quick fix, although it's probably not a remedy that Atwood, whose MaddAddam trilogy is about genetic engineering and environmental apocalypse, would recommend today.
The tale is also a prophetic one, however, and it turns out that the real-life fix is not so easy. Marian's ailment has now become quite common, and millions of women in the US are wondering, like Atwood's protagonist did, why they can't eat like normal people anymore.
"Alexey and I have found some really good frozen pizzas," a young woman named Rachel writes on her blog, My Life With IBS. Like Marian, Rachel is planning to marry soon, but some stomach issues have been cropping up.
[W]e split a pizza one to two times a week and by split I mean he has two thirds of the pizza and I eat the rest. … In the past, I have gotten some heartburn from it and definitely a ton of gas build up, but it's never made me sick. Last night was the first time it did.
This post on Rachel's blog appeared exactly forty years after The Edible Woman was released. She uses the blog to catalogue her own illness, irritable bowel syndrome (IBS), a project that offers a public service: other sufferers comment on Rachel's experiences and briefly tell their own, similar stories. Readers often mention how desperately they have been searching for stories that reflect their own sudden and inexplicable inability to consume standard human foods.

Rachel's blog is not the only one about IBS, and other, similar blogs document the experiences of other types of intestinal distress, such as ulcerative colitis and Crohn's disease. Reading them, one begins to sense that vast numbers of people suffer symptoms like the fictional Marian's, but have just as few places to turn for information. Even the least talented blog writers have dedicated readers and commenters; the community seems forged around sheer desperation for acknowledgement of their symptoms.

These diseases and many others have been identified as autoimmune in nature. Autoimmune disorders are physical malfunctions, a crossed signal sent to the immune system to attack the body instead of, say, a virus or infection. Such diseases are proliferating so rapidly many consider them epidemic—women are particularly afflicted, and make up over 75 percent of the autoimmune diagnoses worldwide (and run the vast majority of blogs devoted to documenting the symptoms).

The autoimmune response is something of a medical mystery: for unknown reasons, the body attacks itself the way it would normally attack a foreign invader.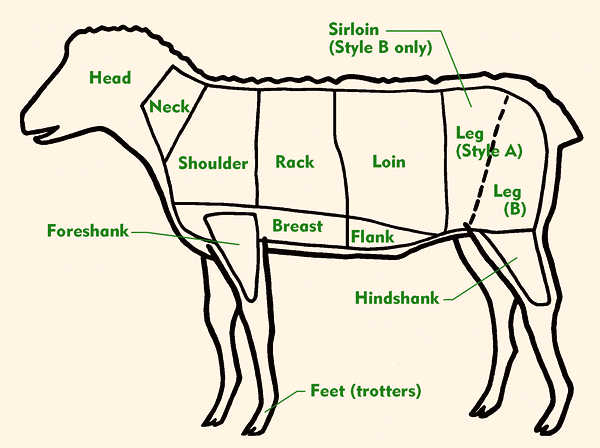 This leads to inflammation, which leads to pain and physical impairment. In celiac disease, for example, attacks are triggered by the ingestion of gluten. The diseases listed above are also linked to food consumption. Some schools of thought—alternative healers, usually—link all autoimmune disorders to food sensitivities, and so there are several elimination protocols on offer. Some have brand names, like the Paleo Diet, while others are tailored to individual allergies and sensitivities. Broadly speaking, large numbers of people with a wide variety of autoimmune diagnoses feel, in their own bodies, a direct link between food consumption and debilitating disease.

Scientists have been slow to investigate this relationship, a holdup that seems linked to the gender of the majority of sufferers. Women do not currently have the economic clout as a class to fund or demand such studies, and those who most clearly see the need for them may be too ill to mount a campaign or too busy doing the sustaining, largely unpaid carework of blogging.

Only recently has a clear connection been made between food and these mysterious, because unstudied, ailments. A June 2015 report in Autoimmunity Reviews found that common food additives contribute to intestinal leakage (also called "leaky gut syndrome"), which creates the conditions for autoimmune disorders. Seven additives in particular—"glucose, salt, emulsifiers, organic solvents, gluten, microbial transglutaminase, and nanoparticles" seem to be the worst culprits. And these, write the report's authors, Aaron Lerner and Torsten Matthias, "are extensively and increasingly used by the food industry…to improve the qualities of food."

Lerner and Matthias note that autoimmune disorders are rising primarily in nations where people consume large amounts of processed foods. Causality has not been proven, they warn—this report only identifies these seven additives as helping create the conditions for leaky gut syndrome—but these additives are used in more foods, which are eaten in increasing numbers of households around the world. And individuals with previously healthy immune systems in those households are experiencing dysfunction. The report concludes with the recommendation that "individuals with non-modifiable risk factors [i.e., who have genetic autoimmune conditions] should consider decreased exposure to [the food additives] in order to avoid increasing their risk."

With the AARDA suggesting that 50 million people in the US—an estimated 37 and a half million women—currently have autoimmune diseases, even the numbers of those with genetic conditions are increasing every day. At what point, one wonders, will food additives be considered a threat to public health?

Perhaps it will take some time. In the meanwhile, it appears likely that the worldwide spread of autoimmune diseases and their worsening symptoms are triggered, at least in part, by today's far-reaching machinery of global food production.

Marian, it turns out, was right to accuse the Planned Cow. It appears to be disrupting a lot of women's lives.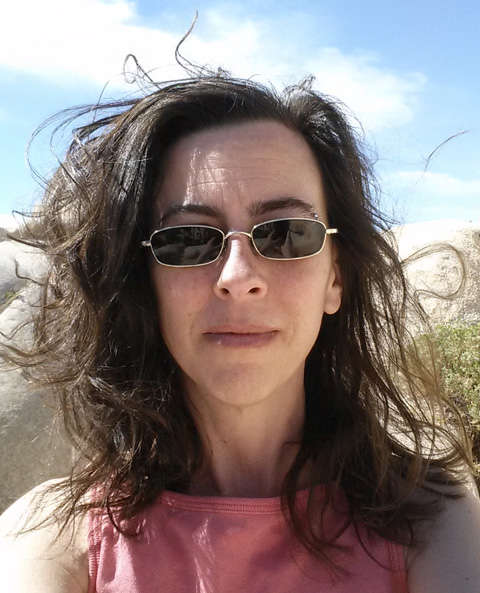 Anne Elizabeth Moore is the author of Unmarketable and a series of memoirs including New Girl Law and Cambodian Grrrl: Self-Publishing in Phnom Penh. She is a former editor of Punk Planet, the LA Review of Books, the Comics Journal, and the Best American Comics series. Her cultural criticism has appeared in the Baffler, New Inquiry, Jacobin, Tin House, Salon, TPM, and Al Jazeera. She does a monthly comics journalism column on gender, labor, and culture for Truthout called Ladydrawers. She has been a Fulbright scholar, a USC Annenberg Getty Arts Journalism Fellow, and an Arthur and Lila Weinberg Fellow. She teaches at the School of the Art Institute of Chicago. Her comics journalism investigation with the Ladydrawers Comics Collective, Threadbare: Sex, Clothes, and Trafficking, is forthcoming.

--